Wes Vernon
The role of Soviet agents in the Pearl Harbor attack

Part 6--Stalin's secret agents

By
Wes Vernon
April 8, 2013
Amongst the myriad twists and turns and subplots of World War II was the amazing efficiency with which Soviet agents in the U.S.O., Japan, and elsewhere around the globe coordinated to steer the imperial Japanese government away from an attack on the Soviet Union – a multi-year effort that resulted in the attack on Pearl Harbor on December 7, 1941.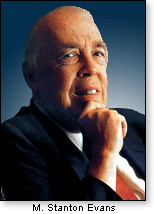 In their blockbuster book
Stalin's Secret Agents,
M. Stanton Evans and Herbert Romerstein trace the plot from the Sorge spy ring in Tokyo to the Soviet assets and agents in key posts in the U.S..
The background
Bear in mind, as we have noted before: Yes, "spying" (in the sense of pilfering documents and/or passing secrets to the enemy) did occur with regard to pro-Soviet presence in the U.S. government and other venues throughout American society.
However, by far the most serious damage imposed by Communist and pro-Soviet infiltration in the U.S. lay in the
influence
that was wielded by "Stalin's Secret Agents." That pernicious influence was no small factor in the attack that left thousands of Americans dead at Pearl Harbor.
When master spy Richard Sorge was arrested in Tokyo in 1941 by the Japanese police, he had just informed Soviet dictator Josef Stalin that Japan was planning to attack Pearl Harbor. Thus was the culmination of a years-long operation directed by the Soviet Union wherein the ultimate weapon was
influence
(there's that word again). The Sorge spy ring achieved success in steering Japan away from its previously considered plan to attack the Soviet Union, and instead to turn its fire on another target which turned out to be the United States.
Oil was a major factor in Japan's strategic planning. The "land of the rising sun" had also, in comparatively recent times, emerged from the backwaters to the status of an advanced power. What it lacked, as an expanding empire with high industrial ambitions, was an adequate supply of its own energy resources. The big question for Japanese rulers: to attack the Soviets for access to their oil fields, or direct the Asian empire's fire "southward" to one of the Western powers. (Pre World War II, the U.S. was the world's most prolific oil producer.)
Bad vibes in Russo-Nipponese relations
Relations between Japan and the Soviet Union (as well as the latter's predecessor, Czarist Russia, with whom the Japanese had fought a war) had been extremely tense.
1 – Japan had been at war with pre-Communist China since 1931. In that conflict, the Japanese had assumed control over the Chinese province of Manchuria. That led to border clashes between the Japanese and the Soviet Union, whose Asian sectors adjoined that province.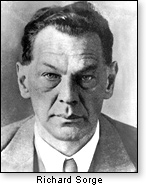 2 – Confrontations between Japan and the Soviets had lasted off and on for decades (the Manchurian conflicts only adding to long-standing hostility), and fueled Japan's inclination to target Stalin's Soviets for their oil.
3 – Enter Richard Sorge (described by Evans and Romerstein as perhaps the most effective Soviet agent in history), a wounded German World War I veteran who showed up in Japan posing as a journalist fiercely loyal to Nazi Germany, then a Japanese ally. As a correspondent for a German newspaper, Sorge had the advantage of access to the German embassy in Tokyo.
4 – Herr Sorge in reality was also a ten-year veteran of the Soviet GRU (military intelligence). His spy ring – at the time focused mainly on subterfuge to dissuade Japan from invading the Soviets – included a Red Chinese Communist, Chen Hang Sen; American pro-Soviet writer Agnes Smedley; a British subject, Guenther Stein; and Japanese Communists Horsumi Ozaki and Kinkazu Saionji, both with influences extending into the Japanese imperial cabinet.
How it all worked
America's peacetime forces were far short of a state of readiness, though slowly were starting to rebuild. President Franklin Roosevelt was re-elected in 1940 with an assurance to Americans "again and again and again" that their sons would not have to go to war.
Meanwhile, popular U.S. opinion strongly opposed our involvement in the wars raging in Europe and Asia, having concluded (and not without reason) that the U.S. had been sucked into World War I to enable the British Empire to save face.
In part, with the lack of preparedness in mind, America's ambassador to Tokyo, Joseph Grew, discussed with Japanese premiere Fumimaro Konoye the possibility of arranging a Konoye-Roosevelt meeting to seek "a compromise arrangement" or "modus Vivendi," something both sides could live with hopefully to avoid war.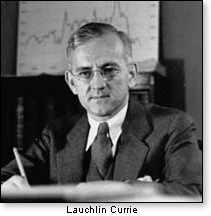 Enter "Stalin's Secret Agents" (the American branch)
From Soviet asset Lauchlin Currie at the White House to volunteer Soviet agent Harry Dexter White at Treasury to vehemently pro-Red Owen Lattimore of the Institute of Pacific Relations (all with the alacrity and unison symbolic of a transmission belt) chimed in to warn that any sign of America's willingness to sit down and just talk with the Japanese would smack of a "betrayal" of Nationalist Chinese leader Chiang Kai-shek.
..."Irreparable damage to the good will we've built up in China," according to Currie.
..."A Far Eastern Munich," protested White.
..."I have never seen [Chiang] really agitated before [learning of the overture to the Japanese]," said Owen Lattimore, a U.S advisor to Chiang. That was Lattimore's version of Chiang's reaction. No independent verification from the generalissimo himself. (Worthy of note was that a Democrat-led Senate subcommittee would later define Lattimore as "a conscious, articulate instrument of the Soviet conspiracy."
Though crocodile tears from these Soviet apologists were voluminous indeed, none of this same group of people shed similar tears for Chiang Kai-shek when (thanks also to "Stalin's secret agents") the generalissimo was overthrown by the Communists, which left the world to this day with a Chinese regime whose founder, "Chairman Mao," was the bloodiest mass murderer in history, and whose successors hold in their hands a good chunk of U.S. indebtedness. China's military buildup someday could lead its leaders to threaten the Western world with nuclear blackmail.
KGB gloats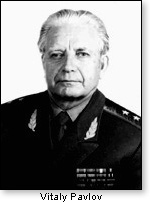 Later, Soviet KGB operative Vitaly Pavlov would disclose he had traveled to Washington months before the lead-up to Pearl Harbor in order to brief Harry Dexter White on points to emphasize when speaking against a U.S.-Japan rapprochement. His words were strikingly similar to those used by the U.S. in its impossible demands issued to the Japanese just days before the bombs dropped on the huge U.S. fleet docked at the Hawaii facility.
And today?
To be sure, there were other forces at work to push the U.S. and Japan into all-out war. At the time, there was no known publicly-available evidence that the soviets knew Pearl Harbor was Japan's intended target. That, however, is a big "so what," given the damage that ensued.
Couple this with the later (and real) sellout of China to the Communists and the division of a North and South Vietnam, as well as a similar division between North and South Korea. Both Korea and Vietnam led this country into bloody warfare with more lives sacrificed in the process, all because Stalin's secret agents and their collaborators and apologists left America's position in Asia shattered seemingly beyond repair.
Speaking of Korea
Right now, as I write, the current leader of Stalinist North Korea, third in that starvation society's dynasty of Communist dictators, is threatening to bomb the U.S. homeland. We are now stuck with a White House occupant who apparently knows nothing of history other that what he "learned" from the Marxist professors he tells us he sought out while attending college.
This is what happens when we don't pay attention to what those with less than honorable motives intend to do to us. An alert, well-informed America is our best protection. That is one reason this series of columns is connecting the past with where we are today and hopefully inspiring us to do something about it. In the long run, we can't know where we're going unless we understand where we've been. Much of what set us on our current disastrous path happened before many of today's Americans were born. And much distorted "history" has been written by the likes of the professors our current president says he encountered in his youth.
© Wes Vernon
---
The views expressed by RenewAmerica columnists are their own and do not necessarily reflect the position of RenewAmerica or its affiliates.
---