Wes Vernon
Between the conventions -- conservative agenda: 1, elect Romney; 2, hold his feet to the fire (internally now/publicly later)

By
Wes Vernon
September 3, 2012
Some polls indicate Mitt Romney got a 5-point "bounce" from his convention. So far, so good, but such post-convention boosts are usually ephemeral.
The Romney success story indeed inspired many who watched the convention in Tampa. He could have gone to work for his father in the corporate world, but as he has explained, if he had done that, he would never have known if he was capable of making his own mark by striking out on his own — which he did, and very successfully so. And you may have noted that Ann Romney mentioned in her convention
speech that she and Mitt early in their marriage lived in a basement apartment. They started married life modestly, just like millions of their fellow Americans.
Democrat Jane Edmonds, who served in Governor Romney's administration, spoke to the GOP delegates in Tampa as a reflection of the candidate's ability to work with people.
On to Charlotte
The Romney-Ryan ticket will be sliced, diced, and quartered when the Democrats meet in Charlotte in the week ahead. They will do their best to put a "mom'n-apple-pie" face on TV, but it will be difficult for them to pretty-up four long years of obeisance to the kind of philosophical malignancy that many (mistakenly) thought we had laid to rest at the end of the Cold War.
As Mitt Romney sets out to sell his ticket to voters who want to fire his opponent but have a hard time warming up to the GOP standard bearer — notwithstanding that 5-point bounce — the governor makes these promises, all of them sitting well with public opinion:
1 — Energy independence by 2020. Good. Drill now (oil is not the enemy); thumbs up on fracking (natural gas is not the enemy); no, our electricity bills will not "skyrocket" (coal is not the enemy); and hello Keystone Pipeline. Check.
2 — Education? "Every parent [and] every child should have a choice." (Translation: The classroom is about the child's learning, not about teacher tenure.) Check.
3 — Fair trade. No cheating. Check.
4 — Balanced budgets. Double-check.
5 — Rein in costs by repealing and replacing Obamacare. (Triple check, and in the interest of "truth in labeling," the term "Affordable care" will hopefully be deleted at some point. If you wonder why your doctor might discontinue serving Medicare patients, talk to him (her) about that $716 billion the president, under "affordable care," removed from Medicare.
As far as it goes, all of the above are winners.
Details?
All of them would be of immense help to the middle class. They were outlined in detail in the party platform. But very few in the TV audience have read the platform. In past campaigns, platforms, while of immense interest to party activists, have been ignored by the general public. In Tampa this past week, they could have been explained in straightforward language by some of the key speakers.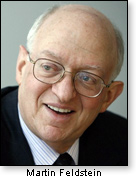 Such Reagan administration veterans as Martin Feldstein, who now advises the Romney campaign, has in fact explained how the Romney tax program would increase revenue; increase national income in the short run (i.e., leave more money in American pockets); generate economic growth; and increase economic growth in the years ahead (i.e., that means jobs; with 23-million either unemployed or underemployed, who on earth is against creating jobs?).
Feldstein has explained the plan very well — in the
Wall Street Journal.
Why was it not revealed in any of the mostly otherwise excellent speeches at the Republican convention? Hopefully, Romney's advisors are preparing him to confront criticisms of the program in the upcoming debates, because you can be sure the Dems are going to distort and trash it between now and then.
Other issues
There is, of course, the nagging issue of Romneycare. That one, he has had to address during his current bid for the White House. Hopefully, he will have an answer that cancels out Obama's repeated claim that his own plan drew some of its ideas from the Massachusetts plan.
Governor Romney very likely has made inroads with family-oriented Americans by the sheer display at the convention of his own practice of "family values." And if the personal testimonies at the convention don't demonstrate the presidential candidate's compassion for others in need, it's difficult to know what will.
But that may not be enough to fire up the social conservatives, and the GOP will need them as foot soldiers in this campaign. Just try to tell them, "You have no place to go," and you will want to prepare for an emphatic, "Yes I do. Home all day on election day."
The governor has repeatedly said he believes marriage is between one man and one woman. But conservatives in Massachusetts have faulted him for dropping the ball on that issue in his state. There are also those who cite his comments and behavior regarding counteracting the gay lobby's Chick-fil-A boycott, as well as the acceptance of gay scoutmasters. (The latter is interesting given that Mr. Romney's church at one point threatened to sever its heavy involvement with the Boy Scouts of America if their current policies on that contentious matter were to change.)
However, on the plus side, he can claim to have balanced the state budget and reduced taxes while working with a legislature that was 85% Democrat.
It is only fair to mention that the legislature's makeup closely reflected the state's population, which is 87 percent non-Republican. The large Catholic membership in the state may explain why many legislators there were ambivalent on gay marriage. They had a constituency which — though Democrat — was conservative on social issues such as same-sex marriage. One wonders how many backroom deals allowed a balanced budget and tax cut in return for letting those lawmakers off the hook on the hot-button marriage issue. No evidence here. Just wondering, as others no doubt have also speculated.
The Republican establishment (with or without Romney) hates the social conservatives. Tough. They're here to stay. And if you think you can accept them
only
on Election Day and succeed in the quest for votes, think again.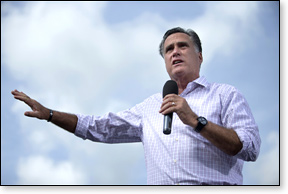 This time it can be different
The Republican Party in the past has entrusted its ticket to candidates who failed to deliver on some basic controversies after winning election. In those cases, issue-oriented voters, once they elected their man, simply went back to their own pursuits, and paid little attention to what was going on.
This time, we need to do some heavy follow-up:
During
the campaign, the candidates and/or their surrogates need to hear from the organized conservative movement and their grass roots. This phase of
Operation Hold Their Feet to the Fire
should be confined to inside channels, and the organized conservative movement does have ways of effective communication with key figures in the party and the campaign. Their message would be simple: "Keep the base fired up. If you don't, you may lose crucial electoral votes in key states."
After
the campaign (assuming the Romney-Ryan ticket wins),
Operation Hold Their Feet to the Fire
goes public — on November 7 (the day after the ballots are cast), as cabinet nominations and other key appointments are announced. Any signs of appointments or policy proclamations that disappoint or trifle with core principle should be met with resistance not only from organized conservatives (Tea Partiers very much included), but also importantly from the congressmen and senators they helped elect.
For now
We have in the White House right now a man who is determined to undermine this country in every way he can.
What kind of president goes around the world apologizing for the United States, thus insulting Americans who made the ultimate sacrifice to uphold this country's values and keep it safe from predator forces in the world?
What kind of president makes multiple grabs for power in every phase of American life, thus banking on the cynical lure of "Give me more power, and I'll give you more stuff?" Or more to the point, "I'll ignore the laws and the Constitution and grasp more power whether you deign to give it to me or not?"
He's been telling us there's nothing exceptional about the United States, that we're just like every other country in the world. For crying out loud, that's one of the few instances where he actually tells us what he thinks. What's so hard about taking him at his word? His actions plainly show he means it.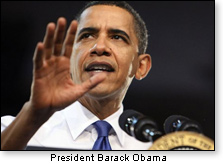 Bottom line
We will hold Romney's feet to the fire with some chance of getting results. Holding Obama's feet to the fire is dead-certain to be an exercise in futility.
Say what one will of Mitt Romney, the man does not wake up every morning seeking new ways to bring this country down as punishment for whatever resentments he has against it.
P.S.
— For those who were a bit bent out of shape at Clint Eastwood's performance: Lighten up. It was funny. Get over it.
Note:
In our last column, Paul Ryan's age was listed as 40. He is 42.
© Wes Vernon
---
The views expressed by RenewAmerica columnists are their own and do not necessarily reflect the position of RenewAmerica or its affiliates.
---