Wes Vernon
2012: America's last free election?

By
Wes Vernon
July 16, 2012
A movie is about to be released that portrays what America will be like in 2016 if Barack Obama is re-elected. Will the presidential race of that year have all the credibility of a Hugo Chavez election in Venezuela? In the event Obama does get a second term, will his likely continued reach for ever-more power in the White House result in a gush of protests? And if so, how would those protests be handled by government? By a double-down on repression?
Where we stand now
America has faced threats to its continued existence many times in the past. We have always pulled through — sometimes imperfectly — but always in a manner by which we could survive.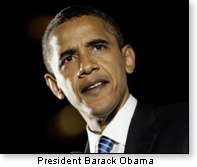 At stake
One would be hard pressed to find a time when this nation did not face threats of either A — enemy attacks on the homeland; or B — armed insurrection on our own soil; or C — a second civil war; or D — Orwellian-style controls on our society; or E — an economic collapse dwarfing the Great Depression; or F — a combination of the above.
Now in 2012, we are at a juncture where all of these nightmare scenarios loom at once in what — coordinated or not — has the appearances of a vast pincer movement. Powerful forces intend to use any or all of them as leverage for the establishment of a one-world socialist society as the globe slips into darkness to which there is no recourse. It would be Orwell on steroids
In short, we face the prospect of, at best, the end of America "as we know it" — or at worst, and with the advent of modern weaponry, the literal end of America, period.
Surrounding us
We are all aware, of course, that the Islamic fundamentalist regime in Iran — despite protestations that its nuclear program its "peaceful" — will nonetheless have the ability to unleash atomic warfare on American interests overseas and our allies (read Israel).
Within our borders, Iran's terror network is preparing for our demise as well. Over a period of years, that regime of violence and hate has placed more than 40,000 of its agents in Bolivia, Brazil, Guatemala, Nicaragua, Ecuador, and Venezuela.
You will notice these are all Latin American countries. The torturers, interrogators, and security agents amongst these Iranian agents (according to a former CIA spy working with the Iranian Revolutionary Guard who spoke to
WorldNet Daily
) can get to the U.S through Mexico. Given that President Obama has made our already-porous southern border even more of a joke, these agents should be in place to kill as many Americans as possible when the attack order comes.
At that point, the foreign invaders will find outpost sleeper cells, already operating throughout the United States, well-prepared to coordinate (likely) simultaneous attacks, the aim of which is to bring America to its knees. Shooting Western passenger airliners out of the sky in the event of an Israeli attack on Iran's nuclear facilities is only one option reportedly, according to intelligence sources. Presumably, that is one of many assignments for some of those 40,000-plus "sleeper" agents here.
Not incidentally
This column has repeatedly called attention to the alliance of Radical Islam and Communists (or what former "Red Diaper baby" David Horowitz calls "the Hate America Left").
In a few days (Thursday July 19), America's Survival, Inc., will hear from Konstantin Preobrazhensky — a former KGB officer who will give the inside story on that very connection. His presentation — scheduled for the National Press Club in Washington — will be part of an all-day conference of America's Survival, Inc.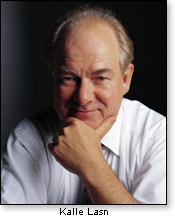 At previous ASI sessions, we learned of serious discussions amongst otherwise seemingly rational people — including some with PHDs — as to how it will be necessary — come the revolution — to exterminate millions of unreconstructed American patriots at "re-education" camps.
Occupy Wall Street
Last year, we reported in this space that the Occupy Wall Street (OWS) movement had all the appearances of a budding violent revolution. The individual believed most responsible for launching OWS is one Kalle Lasn, a self-described "student of revolution," whose hatred of America is reflected in his view that American capitalism has spawned "disastrous consumerism" (as he sees it) and that the United States is "ripe for [mass] rage."
Speaking of rage
As an example of the kind of rage Lasn has in mind, the OWS-style violent protesters this year went on a May Day rampage in Seattle, smashed store windows and inflicted vandalism on banks. Even bystanders just sitting in their cars were not safe from assault.
Lasn's tactic is to lead up to the day of violence by using the "Trojan Horse tactic" — i.e., articulate a deceptively simple Trojan Horse demand so specific and so doable as to be impossible to ignore, according to
Discover the Network.
That is right out of the play book of Saul Alinsky, the community organizer who was a model for Barack Obama. Alinksy's "how to" for revolutionaries taught that revolution is a slow, patient process of incremental, rather than sudden, transformation. As demands escalate and become less reasonable or doable, the revolution comes closer to the violent stage of push vs. shove.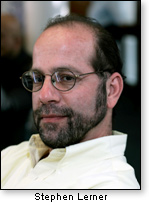 Stephen Lerner, another activist of that stripe (and an OWS supporter) has advocated measures that could "literally cause a new financial crisis" and "bring down the stock market." These people are beyond off-the-charts. Does anyone imagine they honestly believe the non-"1 percent" of the elderly whose retirement portfolios are in the market constitute "the rich?" Beyond that, we will need to brace ourselves for their violent rampages if Obama loses in November.
Muslim Brotherhood
Terrorism expert Ken Timmerman, Republican candidate for Congress (Md.-8) recently noted that top Obama administration officials "have held secret meetings with the Muslim Brotherhood since the president assumed office. As Timmerman notes, "It's time we learned whose side this administration really is on: the side of freedom or the side of Islamist tyranny."
Make no mistake: The Muslin Brotherhood, founded in 1928 — just a few years after the fall of the Ottoman Empire in World War 1 — has laid out its designs on the West. The United States ultimately is to become the Islamist States of America (or some similar designation); all "infidels" who refuse to bow to Islam are to be killed; women have no rights; honor killings and beheadings are permissible; the West must incorporate "Shariah Law" in lieu of our Constitution and the Bill of rights; and the Muslim Brotherhood has said right out in public that it seeks takeover of the West by the use of deceit and serial lying.
No better example of that self-proclaimed dishonesty was exhibited than when Hosni Mubarack — an ally of the West — was ousted as head of state in Egypt. The Muslim Brotherhood broke its promises not to participate in the Egyptian elections and not to attempt to control Parliament.
Now, it would be highly interesting to know what Obama and the Brotherhood discussed in these "secret meetings" he held with this worldwide organization whose aim is to destroy our civilization. The so-called "Arab Spring" that brought the Brotherhood to power in Egypt had the solid backing of Mr. Obama.
Brotherhood bares its fangs
So the Brotherhood — having won Egypt's presidential election by a thread, and having huddled with the alleged "leader of the free world" — now apparently feels less pressure to avoid "sticking it" to the U.S.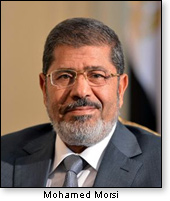 In Cairo, Egypt's President-elect Mohamed Morsi took a huge victory lap in proclaiming his victory. To hundreds of thousands of supporters in Tahir Square, he proclaimed that he will seek the release of Sheik Abdel-Rahman, who masterminded the first attack on the World Trade Center in 1993.
The "Blind Sheik" is serving time in a North Carolina prison for the bombing that killed 6, and also for unsuccessfully plotting to blow up other landmarks.
Chairman Peter King (R-N.Y.) of the House Homeland Security committee was outraged, saying it is "disgusting" that the president-elect would "declare that goal in an inaugural speech."
"The fact that he said this in his first speech," according to the Long Island congressman, "says to me that this is from the heart, and the Muslim Brotherhood has been trying to convince us that they have changed."
Of course, Obama would not be so politically stupid as to entertain that repulsive idea, at least not before the U.S. election.
That Morsi now feels free to reveal his true colors gives added weight to congressional candidate Ken Timmerman's question as to whose side our own president is on.
Yet another news item fails to offer reassurance on that score: The Obama administration not only excluded Israel from a counterterrorism conference in Spain, the president did not even mention Israel in his announcement of the event. How can you hold an international counterterrorism conference in the 21st century and not include the one ally that has had the most experience at it — unless the president wishes deliberately to send a signal as to "whose side" his administration really is on — or will be after the election?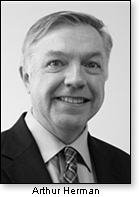 Not the end
There is more...much more. And we will explore it in our next installment. Meanwhile, we can ponder this warning from respected historian Arthur Herman, who says we appear to be heading for another civil war — this one between "the makers and the Takers."
The former are those who created the wealth, and "the source of productivity, innovation, creativity and growth," and we would add those who work hard and just want to raise their families and live the American Dream. The latter are those guiding or influenced by leftist foundations, media, academia, public employee unions, and those who have prospered through government which in turn leads them into "cash cow" status for liberal politics.
Makers vs. takers? Perhaps there are those who believe makers vs. fakers would be just as appropriate.
Many Americans resent being forced by law into government dependency — as they pour gobs of money into government programs while alternative proposals offering more choice to the consumer (and a better return on the payment of his hard-earned tax dollars) have been rejected by politicians whose motive is pure power, as government piles on one nonsense regulation atop another.
It is not a pretty picture, but with neither side willing to buckle, it just may take a second civil war to settle the issue of what kind of America we really want.
More next time.
© Wes Vernon
---
The views expressed by RenewAmerica columnists are their own and do not necessarily reflect the position of RenewAmerica or its affiliates.
---