Wes Vernon
Threat of blackouts (after the election) -- Cooking the books: new scandal in the making?

By
Wes Vernon
May 24, 2012
The threat of an accelerated economic collapse after the November election (a concern feared by analysts for months) may be accompanied by rolling blackouts that will leave the prospect of millions of Americans either freezing or roasting in the dark. In the years immediately ahead, that could lead to the loss of hundreds of thousands of jobs.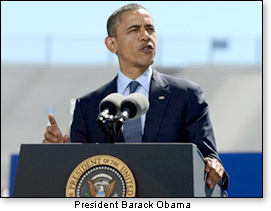 We were warned
The problem did not sneak up on us. Simple math would tell anyone with common sense that the interconnected bulk power and transmission lines cannot indefinitely light up and heat or cool homes, hospitals, and businesses of an America whose population has crashed the 310 million mark as the nation goes year after year without building new coal-fired plants to meet the demands of more people requiring the basic necessities of life that energy supplies. Beyond that, more of the plants that remain are showing their age as government regulators go after them.
We were already warned of this looming crisis prior to Barack Obama's elevation to the White House. Even before he was sworn in, the new president had declared "war on coal." Not only has he doubled down on the years-long anti-coal crusade of ideologically-driven extremist groups, he has candidly vowed that anyone who builds a new plant will go broke under the heavy-hand of regulators at the EPA. President Obama has gleefully projected that under his regime, your electricity bills "will necessarily skyrocket." One almost conjures up the cartoon image of the mad scientist wringing his hands with glee. But, hey, he warned us out loud this was what he would do, and America did not listen.
A House energy committee staff memo has predicted — in the absence of policy changes — that power shortages in your home or mine are in store for the next few years in most of our states (more on that below).
An energy battle on two fronts
The beleaguered American who just wants a normal everyday life is learning — or soon will learn — exactly what the 2008 presidential candidate meant when he urged his acolytes to "get in the face" of their fellow citizens. The energy bomb to Mr. and Mrs. America will be delivered a la the old one-two punch:
Punch Number 1
— Cooking the books? Administration officials may have been leaning on government contractors not to alarm the peasants out there. Congressman Bill Johnson (R-Ohio) says the White House is not cooperating — not bestirring itself at all — to answer queries as to whether some Chicago-style strong-arm tactics are being deployed to pressure government contractors to "change" job-loss estimates caused by government anti-coal regulations.
There apparently is something of a "smoking gun" in the form of leaked audio recordings reported by the
Washington Free Beacon.
The tapes purportedly show "unnamed officials" in the office of Surface Mining Reclamation and Enforcement asking contractors to "change" their estimates of job losses as a result of a "Stream Protection Rule."
Up to 7,000 coal miners could lose their jobs if the administration's preferred regulation on this is ultimately implemented. But the
Beacon
seems to be on to what really would qualify as the kind of "funny business" that goes beyond the mere raising of red flags. Such a federal "request" would imply that the contactors (assuming they would like federal contracts in the future) should take the hint. Reportedly, they have been asked to attach the job loss numbers estimate to an entirely different regulation rather than "the real world numbers."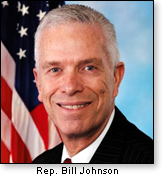 Congress to investigate?
Congressman Johnson says Ohio gets 87 percent of its energy from coal. As it is, the lawmaker is already unamused that federal regulations have already cost as many as 27,000 jobs in the state's coal mining and related industries. On top of that, to add the above-suspected skullduggery in connection with yet another 7,000 jobs is a bit much, especially with Vice President Biden trotting around the state touting the Obama administration's alleged record on manufacturing.
Punch Number 2
— Yet another trophy of EPA mischief is the so-called MACT Rule that will cost "hundreds of thousands of jobs without justification," according to congressional testimony by analysts at the NERA consulting firm.
NERA Vice President Ann Smith, a specialist in environmental risk assessment, says the Utility MACT Rule dealing with emissions from coal-fired plants is badly flawed. She and other critics say the administration's analysis for justifying the rule was too narrow and unrealistic to provide an accurate picture of how the so-called MACT will affect the economy.
Translation: This is not really about "cleaning the air." It's about shutting down an industry that puts food on the table for hundreds of thousands of Americans — most of whom, the president should know — are not among "the top one percent."
Senator James Inhofe (R-Okla.), former Chairman and currently Ranking Member of the Senate Committee on Environment and Public Works, is collaborating with coal-state Democrats in legislation to stop MACT. The senator deserves the support of every citizen who does not relish the prospect of freezing or roasting in the dark. Momentarily, we will give you information as to how you can help in the effort.
Now about the post-election blackouts
A preliminary analysis by the Federal Energy Regulatory Commission (FERC) indicates that new MACT and ancillary rules being pushed by the EPA will force the already inadequate numbers of coal-fired plants to undergo expensive and time-consuming retrofits or shut down. We are talking about a significant void in the nation's power generation as a result of plants that are "likely to be retired."
The vulnerable states include California, Oregon, Utah, Arizona, Montana, Texas, Arkansas, Illinois, Oklahoma, Iowa, Wisconsin, Michigan, Ohio, Pennsylvania, Virginia, West Virginia, South Carolina, North Carolina, Georgia, Alabama, Florida, Delaware, New York, New Jersey, Massachusetts, Rhode Island, and Vermont.
Lights out! Coming to a plant near you?
The blackouts caused by the EPA mandates are expected to start in the post-election year of 2013 in Texas and would hit other regions over the following 5 years, during which time Mr. Obama will no longer be accountable to the voters.
According to the North American Electric Reliability Corporation's (NERC) grid assessment, "up to 677 coal-fired power generation [plants] representing about 30 percent of the nation's power supply will need to be retrofitted by 2015."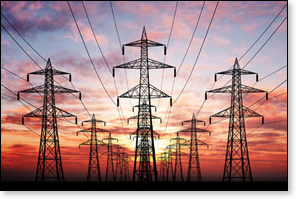 The plants will go off line for several months. That could have a devastating effect on reliability issues "even during off-peak periods."
The NERC assessment predicts that eight regions could drop below "acceptable reserve margins" by 2018 because of EPA regulations. "In other words," according to the study, "30 states in these regions — home to 190 million Americans — could be at greater risk of blackouts."
Some states are not waiting for disaster to strike. Kansas is already suing the EPA, saying the new regs will lead to blackouts even sooner in part due to the MACT rules forcing plants off-line before this current year is at an end.
Electoral issue?
All too often, we don't pay attention to signs of calamity before it is upon us. Since the rules are being imposed by the Obama administration's EPA, the opposition party quite naturally is gearing up to raise the warning signs. A statement by the Senate Republican Policy Committee proclaims that " EPA's train wreck of new regulations on energy providers will destroy jobs, raise electricity prices, threaten the reliability of the electric grid, and increase the chance of blackouts."
Senator Inhofe's S.J. Res. 37 to block the MACT rules — if approved on Capitol Hill — can avert the EPA's mindless threat of what will surely be among the worst (and most widespread) of power shortages in the nation's history. You may want to contact your state's two U.S. Senators and urge them to support the Inhofe effort to mitigate the damage.
© Wes Vernon
---
The views expressed by RenewAmerica columnists are their own and do not necessarily reflect the position of RenewAmerica or its affiliates.
---