Wes Vernon
Santorum: 'It takes a family' (AND a military AND a robust economy)

By
Wes Vernon
February 13, 2012
The candidacy of Rick Santorum for the Republican presidential nomination is scoring big time as I write. (Who knows if that will be the case by the time you read this?)
The book on the former Pennsylvania senator, we are repeatedly informed by the media, is that he is mostly "a social conservative guy." That suggests he is easily pigeonholed. After all, he has authored the book
It Takes a Family
, a lucid and convincing case for social conservatism. Nothing wrong with that, especially as a response to Hillary Clinton's
It Takes a Village.
No endorsement here
Uncommitted as this column is to any GOP presidential hopeful, we follow the debates, the primaries, and the caucuses in the hope that whoever ends up with the nomination will defeat President Obama.
In our imperfect world, it is likely we will have some problems with any Republican contender who wins the presidency. But we can be certain that regardless of who (hopefully) replaces the current White House occupant, we will not have to wake up every morning wondering what action is contemplated for that day as a next step toward the ultimate take-down of the United States.
It is hardly surprising that faith and family would be at the core of who Senator Santorum is. He is a very devout Catholic. Anecdotally, Brian Wilson — formerly Fox News correspondent and now co-anchor of
The Morning Majority
on Washington's WMAL AM/FM — saw the candidate in an unguarded moment.
As Wilson was in South Carolina covering the primary there last month, it was very early in the dark of morning that he saw Santorum stop in what the senator thought was a private moment, and bow his head in prayer. "He didn't know that I was watching him," Wilson reported. The senator was unaware anyone had seen him. The point: When you don't think anyone is watching, that's the time when the
authentic
in you emerges.
So, is Rick Santorum focused
exclusively
on the "social issues"? Here is the record: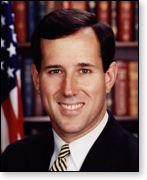 National security
The Pennsylvania Republican was a member of the Senate Armed Services Committee for eight years, where he earned a reputation as a "hawk" in the sense that Americans deserved no less than a first-class military capable of providing the maximum strength to protect our homeland.
Santorum advocated an aggressive military posture toward regimes in Iran, Syria, and China. All three, in different ways, pose a threat to the United States — more so today than at that time. Supporters say that stance reflects favorably on the issue of prescience. The senator authored legislation to sanction Syria's regime (
before
a Syrian regime in more recent days killed over 7,000 of its own citizens just to stay in power).
As a senator, Santorum promoted support for opponents of the Iranian regime which today threatens Israel and the U.S. with nuclear weapons. In his presidential bid, he has laid out a 15-point plan for dealing with Iran's current nuclear muscle-flexing.
Terrorism
In July of 2006, Senator Santorum delivered a major foreign policy address at the National Press Club where he said that America is not at war with "terror" per se. Terror, he explained, is merely the
method
of our enemies. The definition of our enemy, he stressed, is Islamic fascism, and we need to start calling it by its correct name. (
See this column, August 2, 2006
.)
Jobs and the economy
The Santorum campaign advocates a zero tax on manufacturing industries. That should appeal to blue-collar workers.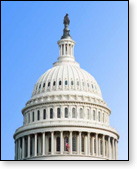 Other proposals include cutting $5 trillion in federal spending in five years; repeal and replace Obamacare with market-based healthcare innovation; improve quality and access to healthcare; cut EPA resources for job-killing regulations; and eliminate funding for Dodd-Frank regulatory burdens.
Other perspectives
Santorum assumed the chairmanship of the Senate Republican Conference from 2001 until 2007, in which capacity he was the third-ranking Republican in the "world's most deliberative body."
Santorum's detractors note that his last run for elective office was his bid for a third Senate term in 2006, when he was defeated by 17-plus percent in what was a brutal year for Republicans. Nonetheless, it did set a record for defeat of an incumbent U.S. Senator.
If he ultimately wins the White House, Mr. Santorum will be only the third president in history to achieve that goal after having been defeated for a lower position. The previous two were Abraham Lincoln in 1860 and Richard Nixon in 1968.
War and peace
Then some critics cite a questionable trait — one Santorum shares with his competitor Mitt Romney — dealing with foreign policy. While their positions for America's role in the world emphasize armed strength in a dangerous era, there are occasions when they step over the line into something that sounds eerily reminiscent of "make the world safe for democracy" Wilsonianism.
Candidates, in this column's view, can project their visions of American strength without venturing into a grandiosity that borders on what we in this space have referred to as "the war habit."
The Obama administration's incoherent policy vis-à-vis the "Arab spring" now may have handed us on a silver platter a hostile and more threatening Islamist Middle East. The result has been empowerment of the Muslim Brotherhood dedicated to bringing down the United States and many of whose acolytes want to kill Americans.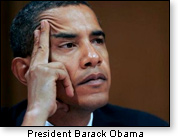 Santorum and Romney have criticized the Obama regime's foreign policy in different ways: Romney to say the White House failed to work closely with democratic forces to see that stability blended well with democracy; Santorum to say the lesson to be learned here is that what poses as "democracy" may camouflage an entirely different agenda (see above Santorum's 2006 speech).
Candidates can learn from this experience that one need not adopt a "withdraw-from-the-world" position in order to know how to detect the often very thin line between American self-interest, on the one hand, and asking for trouble on the other.
How do you know the difference? Well, that comes down to leadership and super-wisdom steeped in experience. No one suggested it is easy. That's why super-ambitious candidates are stepping forward in quest of what President Eisenhower once called a "man-killing job," and most of us are not. It is hoped that in the future, "community organizer" won't cut it.
Our purpose here has been to research the Santorum record to see if it's true that his media-portrayed credentials end when venturing beyond the social issues. Our finding is they do not. He's much more wide-ranging and substantive than his media caricature.
© Wes Vernon
---
The views expressed by RenewAmerica columnists are their own and do not necessarily reflect the position of RenewAmerica or its affiliates.
---