Wes Vernon
Evicting Obama from the White House: how to do it

By
Wes Vernon
February 6, 2012
The Republicans appear destined to slug it out for a few more rounds before landing on a candidate. But Republican strategists have their eyes on
the
target: extracting the tools of power from a man widely viewed as not just wrong-headed, but dangerous.
Herewith a recipe for victory — some of these ideas bandied about inside GOP circles, others added here — with all due humility — by this column.

Placing blame where it belongs
1 — As this nation's indebtedness spirals to a range beyond our wildest nightmares, Americans are fed up with a congressional gridlock that has left us on a seemingly inexorable trajectory toward bankruptcy.
The media try to fuzz up the issue of where the blame lies. So let's clarify: The Democrat-controlled Senate has refused to pass — or in many cases even bring to a vote — dozens of Republican House-passed measures to create jobs or reduce out-of-control spending.
TV ads should repeat again and again and again that the Democrat Senate of Harry Reid "does not care if your children and grandchildren are burdened by an impoverished America." The Senate refuses even to produce a budget. Conservatives and "Reagan Democrats" may wonder: Why do we pay their salaries for avoiding responsibility? Perhaps we should fire the Reid Democrats this year.
Voting blocs Democrats offend
2 — Jewish voters for years have voted Democrat — sometimes as high as 70-80 percent. As Obama has turned his back on Israel, the Republicans' support for our ally raises the possibility of making significant inroads into that margin.
3 — The Obama administration has launched an assault on religious liberty, and in the process has gratuitously riled up 150 (or 80 percent) of the Catholic bishops by requiring — under Obamacare — that institutions, including hospitals and charities, provide health insurance that covers contraception, including drugs that facilitate abortion. Regardless of the pro-abortion/anti-abortion debate, this is a clear violation of freedom of conscience and opens the door to similar government strong-arming of
any
religious faith to "get in line" on any issue regardless of its teachings. Catholics — both liberal and conservative — rightly resent it.
4 — Labor union members have long been part of the Democratic Party base. But large segments of private-sector union members have a history of bucking their leadership when entering the voting booth. That possibility looms large this year with the Obama administration's cancelation of the Keystone Pipeline to Canada, thus tossing away the creation of thousands of American jobs. Republicans should keep the issue front and center.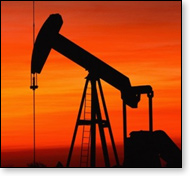 Energy concerns
5 — Related to that is the wider jobs issue. Massive regulations by the EPA and other agencies against low-cost fossil fuels (coal, oil, and gas) are an ideal issue for Republicans. So-called "green energy" is uneconomic in practice, results in more expensive electricity, and destroys or discourages jobs.
It is especially important that Republicans go on record in full support of exciting new energy-producing ventures: A — "tight oil" (extracted from dense rocks), which has generated an economic boom mainly in North Dakota, now enjoying the lowest unemployment rate in the country; and B — "shale gale," natural gas produced through the same technology, with big job benefits in such states as Ohio, as well as technology jobs elsewhere.
Stealing elections
6 — Major efforts have been made on the state level to prevent election fraud. But the intrepid shoe-leather probes by Tom Fitton at Judicial Watch and investigative author Matthew Vadum at Capital Research Center have uncovered evidence that the vote-rigging spirit of the disgraced, discredited, and bankrupt ACORN lives on. Dozens of ACORN fronts are still plotting ways to do violence to ballot integrity in 2012. Many of them are bankrolled by George Soros.
To counteract that, Republicans and conservatives must be on the alert to defend efforts for proof of citizenship and photo IDs. This will require well-organized on-the-ground operations, especially in crucial battleground states, always alert, as well, to make sure the votes of our overseas military men and women are counted, which hasn't always happened in the past.
Security
7 — The Obama administration and liberal Democrats have made huge cuts in our defense budget, hardly a move conducive to our credibility as a force to be reckoned with — especially given, for example, the looming threat of a nuclear Iran. "Peace through strength" will appeal to conservatives and "Scoop Jackson Democrats."
Property rights/personal freedom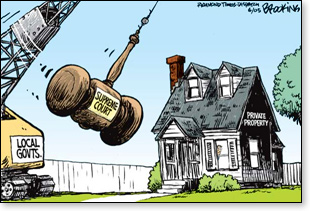 8 — The Republican Party could take the lead in assuring that Americans have the ability to live in the kind of environment they desire commensurate with property rights we have always assumed were protected by the Constitution. That would, for example, mean undoing — by constitutional amendment if necessary — the infamous
Kelo
Supreme Court decision of 2005 (see
Kelo/Wikipedia
).
Helping that process along would make it wise to reject
both
A — so-called "smart growth" policies that try to cram everyone into high-density living whether they wish to live there or not,
and at the same time
B — restrictive zoning codes — originally crafted by leftist forces in Europe in the early 20th Century —
mandating
that we separate where we live from where we shop from where we work. These are individual lifestyle issues, let the free market and the concept of private property rights work their will.
9 — Obamacare is extremely unpopular with the American people. Far from being ostentatiously advertised in the president's re-election bid, this "crown jewel" of the president's socialist agenda is kept out of public view as much as possible. One wag has said the Obama Justice Department has put Obamacare in the witness protection program for the 2012 election season.
Republicans should give it all the exposure political advertising will allow. Already, doctors are becoming scarce and medical bills are going up, complete with preparatory rules and regulations in anticipation of the day the legislation is set to take effect (i.e., see above regarding the rules imposed on Catholic hospitals and charities). Let us send out the word from the rooftops on all the nasty surprises in store for us on that fateful day when Mr. O no longer needs to face the voters and is free to show his "No more Mr. Nice Guy" side.
Occupy: a golden gift to Republicans
10 — Let the forces of freedom make their case to America that the
Occupy
movement represents the ugliest elements of our body politic. Support from the American Nazi Party and the U.S. Communist Party says as much as we need to know about this phenomenon.
There is ample evidence that Occupy enjoys the enthusiastic support in the highest councils of the Democratic Party — from the White House to George Soros, who recently gleefully spoke of upcoming "riots in the streets." Indeed we have seen signs of that already (just wait until spring). Occupiers have resorted to violence, have called for more violence, and demanded the exiling of "the Jews." Assaults and rape have occurred in their occupied spaces, which have become public latrines and generated rat and roach infestation.
The insurrectionists may very well present an opportunity for Republicans simply to get out of the way and let them bring disrepute to the Democrats who support them. Lest the media forget to report that connection, lots of TV ads out there can helpfully fill any information gap.
Later, we may return with more suggestions as to how Obama can be ousted in the upcoming contest. He vows to spend a billion dollars to achieve that. Republicans should not be the least bit shy in doing whatever is required to meet the challenge head-on.
© Wes Vernon
---
The views expressed by RenewAmerica columnists are their own and do not necessarily reflect the position of RenewAmerica or its affiliates.
---