Wes Vernon
Iranian nukes: thanks to unsolved spy coverup in the U.S.?

By
Wes Vernon
January 9, 2012
(See also: "
Where are the rolling heads?" this column Nov. 14, 2011)
There is no effort within the U.S. intelligence community — as far as we know — to find out how on earth 16 intelligence agencies bestowed an imprimatur upon a 2007 "estimate" that totally inaccurately declared that Iran had given up its pursuit of nuclear weapons.
In November, we raised the question as to whether the flawed finding was the result of enemy influence within the CIA or other agency. This is not a "Monday-morning quarterback" issue — we do believe that it is not always fair to judge the past through the eyes of the present. But simply from everyday news dispatches, and considering the very fact of the Iran's openly-declared intent to destroy and kill whole populations, it was patently obvious that the "estimate's" claim was false — "laughable" were it not for the prospect that millions of lives may someday be sacrificed as a result.
Valid point even from Hollywood?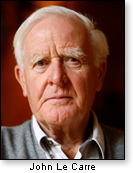 The movie
Tinker, Tailor, Soldier, Spy
(based on a 1974 novel by John Le Carre) illustrates a mindset within the intelligence community regarding an institutional fear that its ranks, as logical enemy targets, are infiltrated.
That "goes with the territory" culture of mistrust can manifest itself in (sometimes contradictory) ways: falsely accusing anyone and everyone in a "mole" hunt; or closing ranks to smear a colleague within the agency who tries to expose a real mole.
The movie — viewed by this writer Friday — is the story of a British intel officer forced to fight the bureaucracy in order to expose a mole high up in the spy apparatus.
As the authoritative investigating journalist Edward Jay Epstein writes in the
Wall Street Journal,
"Intelligence agencies are loath to correct mistakes, especially when careers are at stake."
That often depends on whose career is involved. If that person is within the agency, the perpetrator of the mistake stands a good chance of receiving the benefit of the doubt, especially if the accusation comes from the outside. Sometimes, an inside whistle-blower (as in the Le Carre movie) can find his career threatened.
Which brings us to the current nuclear threat from the hate-filled Islamic fundamentalist regime in Iran.
Countdown to war?
In response to Western efforts to discourage Iran's nuclear effort, that government has threatened to close the vital Strait of Hormuz oil shipments and has fired missiles over the Strait to warn the West to refrain from sending aircraft carriers to the gulf.
If the West were to cave, the result would be a huge reduction in the availability of world's energy, arguably a triple-downed economic nightmare that would dwarf our current difficulties.
Moreover, former CIA Director Michael Hayden tells NewsMax he believes Iran has "the highest probability" to "go dramatic" and do "something very disruptive" in 2012. Weighing his words carefully, the former director of the National Security Agency (NSA) stops just short of the word "war."
What led to false intel report?
In our previous visit on this issue, we raised the question as to why — nearly five years later — no heads have rolled at our intelligence apparatus as a result of the false "estimate," an error that may yet have cataclysmic consequences. "Ooops! Sorry!" won't cut it.
CIA: Might as well be Dept. of Agriculture?
That begs the question: how good is our intelligence capability?
Prior to the collapse of the Soviet empire, U.S. intelligence had been given false information by KGB operatives who were assigned as double agents. That was revealed in 1995 (after the Soviet collapse) by an internal CIA investigation. It was prompted by the question as to why so many of our officials were caught by surprise when the Soviet Union fell.
I had done a radio interview in the late eighties with an economic analyst from a Washington think tank who told me that — contrary to conventional wisdom that Moscow's economy was roaring right along — the Soviet Union actually was an economic basket case and headed for a free fall.
I ran with the story, and thought it was big news at the time, especially given that the conventional wisdom of a "healthy Soviet economy" was believed by such liberal U.S. economists as John Kenneth Galbraith. But few others picked up on it.
Not long afterward, the Soviet Union was gone, in part because of its badly damaged economy. Bill Casey, President Reagan's CIA Director, played a leading role in that administration's effort to bring about the Soviet demise. Mr. Casey, previously an OSS agent, a former banker, Wall Street lawyer, and onetime chairman of the Securities and Exchange Commission, was well-suited to that economically-exacting intel-smarts task.
The perceptive old Cold Warrior ignored and skillfully worked around the CIA bureaucracy for which he had maximum contempt. At one time, a dissident came to Director Casey with a proposal to do something nasty to the Soviets. Casey enthusiastically approved, but cautioned the dissident "Don't tell anyone at the CIA about it. They'll screw it up."
Still "screwing it up"?
Now in 2012, the intelligence bureaucracy that Casey wisely ignored when he ran the shop is back at the same old stands, apparently ignoring the possibility of a mole in its midst. The belief that there may very well have been a mole boring from within is not offered in a casual manner. It reflects an assumption that no responsible, well-meaning person could have been so bereft of ordinary horse sense as to cook up a 2007 estimate way off the mark but nonetheless capable of pre-empting any meaningful action against Iran that might have been contemplated at the time.
Even the UN discredits report
Even the International Atomic Energy Agency (IAEA), whose "inspectors" are often suspected of wearing blinders, believes the 2007 estimate was wrong.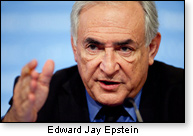 Epstein cites "imagery and other means" as revealing that in 2003, Iran "was secretly completing a new uranium enrichment facility at Fordo, 20 miles north Qom."
Calling on Congress
So where is the accountability here?
Somewhere on Capitol Hill, there
must
be a member of Congress (preferably a committee chairman, but a hell-raising Tea Party freshman will do) willing to take up the cause of a congressional investigation that would include issuing a subpoena to the intelligence agency heads and demanding answers as to how this happened.
For all we know, the House Intelligence Committee may be making such an inquiry behind closed doors. Now that Minnesota Congresswoman Michele Bachmann, a member of that panel, has left the presidential campaign trail, maybe she can make this issue her next project.
Hold the hearings in secret, but release a transcript which, with whatever redactions are demanded by true national security considerations, exposes the incompetence responsible for this disaster — and by the way, is there a mole hunt on? And if not, why not?
© Wes Vernon
---
The views expressed by RenewAmerica columnists are their own and do not necessarily reflect the position of RenewAmerica or its affiliates.
---