Wes Vernon
Will Americans be stranded? Inadequate or poorly maintained transportation: a looming crisis

By
Wes Vernon
December 19, 2011
The congested and crumbling condition of our surface transportation network is so acute that "almost anything" to bring about short-term improvement "will be better than what we are doing now." Is the gas tax you pay at the pump, at least as it is currently formulated, a failure? Is it as ineffective in highway/roads upkeep as it is politically unpopular?
Those issues are explored in a study by the Free Congress Foundation (FCF), a conservative think tank founded by the late Paul Weyrich and now led by Virginia's former Governor Jim Gilmore.
Weyrich's legacy includes a coalition-building talent that ultimately became a significant factor in leading to the Reagan Revolution. Governor Gilmore's legacy in public office includes a 70 percent slash in the state's hated car tax, a "starve the beast" measure that cemented a reduced spending standard for his Democrat successor.
Infrastructure: a conservative issue
Thus, FCF leadership — past and present — has reflected a healthy respect for taxpayer dollars and how they are (or are not) spent.
Weyrich on several occasions cited Founding Father Alexander Hamilton and Western Civilization conservative icon Adam Smith as equating infrastructure with national defense as rare legitimate concerns of central government. All the more relevant that Free Congress would commission a study that concludes that "rehabilitating America's aging surface transportation system will require spending that is tens of billions per year above recent levels."
That is interpreted by this column as stopping well short of reckless spending into bankruptcy and its dark corners. It does call for careful prioritizing, while advocating the permanent jobs-creating (and wealth-producing) economic development that is attracted by well-maintained roads and rails — freight and passenger.
Though the report does not specifically say so, it raises a legitimate question as to whether failure to fix our ailing surface transportation network (highways and rail) will leave significant numbers of our population effectively stranded. (More on that anon.)
Free Congress report author Dr. Michael S. Bronzini (Ph.D., P.E.) argues this is also a competitiveness issue for the U.S. on the world market — a competitiveness that is threatened by "lagging" attentiveness to our infrastructure needs.
Problem known. But solution?
It will perhaps come as no great shock to motorists that — as the report states — "over half the miles that Americans travel on the federal-aid highway system are on roads that are in less than good condition, more than one-quarter of the nation's bridges are structurally deficient or functionally obsolete, and roughly one quarter of the nation's bus and rail assets are in marginal or poor condition."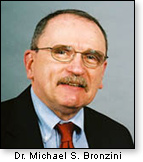 Most of our surface transportation infrastructure — appearances or popular myths to the contrary notwithstanding — is in part publicly funded (so too is air transport, but that is outside the scope of this study). Gas-taxes-on-highways/ passenger-fares-on-trains do not pay for the costs incurred by use of the transportation modes involved.
In fact Dr. Bronzini (of George Mason University) writes that "only federal navigation projects are subject to a requirement that national economic benefits must exceed project capital and operating costs, and freight railroads, being private rather than public, employ return on investment and profitability criteria to justify their expenditures."
FCF, however, notes recent federal funding that has included modest outlays for freight rail such as connecting roads serving freight terminals, and removing bottlenecks that impede freight flow.
About the gas tax
Free Congress is advocating a complete revamping of the very structure of how highways are financed: "Whether increased or not," the report says, "fuel taxes should be converted from excise (per gallon) to ad valorem (percentage of price) taxes, in order to preserve future purchasing power."
Since the gas tax, as currently levied, has shown itself to be inadequate for its supposed purpose of paying for the highway system, several alternatives have been suggested in commission studies in recent years. These include greater reliance on toll roads, public-private partnerships for new capacity, so-called Grant Anticipation Revenue Vehicles (GARVEE bonds,) Private Activity Bonds, Transportation Infrastructure Finance and Innovation Act (TIFIA) credit assistance, and State Infrastructure banks.
FCF favors the GARVEE Bonds — tax-exempt instrument financing mechanisms. Proceeds from the financing can be used for highway or other eligible transportation projects. Dr. Bronzini offers no "silver bullet," but he presents ideas that may be considered.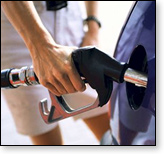 According to Free Congress, "we must face up to the inevitable conclusion that fuel taxes, by themselves, are not sustainable as our primary revenue source. It may be time to recognize that investing in surface transportation is one of the most productive sources of tax revenue, hence citizens should expect their legislators to accord this high priority."
Then Dr. Bronzini gets to the hard part:
"If non-productive spending on other programs is eliminated, or at least reduced, there should be plenty of funds available for maintaining and improving our surface transportation system."
(Dr. Bonzini does not wade into the weeds of which "non-productive" programs should get the axe (in part) to help pay for transportation infrastructure. That is not his charge. This column, however, has no such constraints: eliminate the Departments of Commerce, Education, and Energy; and abolish the dictatorial tax-guzzling growth-hating middle class jobs-destroying EPA — all of this for starters, saving more than enough dollars for the nation's transportation infrastructure, plus the kind of tax cuts that are proven revenue-enhancers — see fat years of "Reaganomics." But I digress.)
Dr. Michael Bronzini continues: "This of course raises the policy issue of what portion, if any, of the surface transportation program should be funded from dedicated user fees and how much from general tax revenue. The pending shortfall in the federal Highway Trust Fund has forced the issue."
The value of rail (local)
Passages in the report cite statistics showing the social, economic, and national security benefits of rail transit:
1 — "Rail transit systems running on their own separate guideways carry significantly more passengers per hour than urban expressway lanes."
2 — "Each $1 spent on transit generates an increase in Gross Domestic Product (GDP) of $1.80."
3 — Properties near rail transit stations sell for 20 to 25 percent more than comparable properties located elsewhere.
4 — Public transportation investments generate 31 percent more jobs per dollar than new construction of roads and bridges.
Rail (city-to-city)
Dr. Bronzini notes that though the inter-city passenger train (Amtrak) map is "not dense," high-ridership is a factor in the short distance corridors, and its ridership has hit a new high. He delves into the reasons why the U.S. — with wide-open spaces — has been unable to match the inter-city passenger rail successes in Europe and Asia. That difference is also a factor in the high-profile battles over High Speed Rail. Despite these difficulties, Amtrak ridership has reached record highs, and so far, "Congress has deemed maintaining inter-city passenger rail to be in the public interest, and has continued Amtrak's capital needs, and some of its operating costs, albeit at levels that keep Amtrak continually on the verge of financial failure."
Among underlying causes
This column endorses the FCF report as a thoughtful and well-researched study of the monumental problems facing the nation's surface transportation infrastructure, along with its exploration of possible solutions to deal with them.
Henceforth, the following commentary is our own:
If you survey the surface transportation picture as Free Congress has presented it, it is obvious that keeping our highways and rail systems in suitable shape for our needs will require a serious look at the future and the "what ifs." What if oil-rich parts of the world that hate us decide they would rather not supply us with the energy required to support our economy (assuming that the present three-year recession does in due course come to an end with an improved economy).
Also consider the inflation threat. Long commutes and longer city-to-city drives may not be as affordable as they were in the past and thus not as easily taken for granted.
What is the answer? Fewer low-density neighborhoods? That is not just a lifestyle issue. It could be a matter of getting from here to there — just to live.
The Interstate Highway System has encouraged what some have called suburban sprawl. If high gas prices drive more people closer in to cities where they can live, eat, shop, and work without driving significant distances, what happens to those who continue to live beyond easily accessible/affordable transportation? Will we end up with once-attractive neighborhoods for whose remaining residents mobility could be an unanticipated problem?
Paul Weyrich, who passed on almost exactly three years ago (Dec. 18, 2008) used to say he was convinced that the demise of urban rail transit was planned by those who had a special interest in devising a late 20th century culture where one was forced to haul a couple of tons of rubber and steel to complete the most minor errand.
This is no slam on the automobile per se. It gave us the freedom that could exist only in our grandparents' dreams. But as one extreme often brings about another, it is reasonable to ask: What about the freedom of the 47 percent of Americans (according to a previous Free Congress report) who lack accessibility to alternate public forms of transportation?
That is something to think about before many of our people end up with restricted access to the outside world from neighborhoods built for another era.
© Wes Vernon
---
The views expressed by RenewAmerica columnists are their own and do not necessarily reflect the position of RenewAmerica or its affiliates.
---