Wes Vernon
Book review: 'Hollywood Left and Right'

By
Wes Vernon
September 12, 2011
HOLLYWOOD LEFT AND RIGHT: HOW MOVIE STARS SHAPED AMERICAN POLITICS
By Steven J. Ross
Oxford University Press, $29.95, 500 pages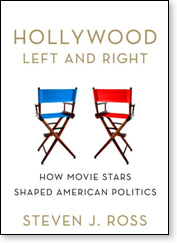 Most Americans who pay attention to politics believe Hollywood's political influence in American life and culture is heavily weighted on the left. Steven J. Ross, a historian who teaches at the University of Southern California, begs to differ. He believes the evidence shows that while "the Hollywood left has had the political glitz ... the Hollywood right sought, won and exercised electoral power."
In "Hollywood Left and Right: How Movie Stars Shaped American Politics," Mr. Ross cites 10 iconic figures to make his point. In the process, he provides a very readable and rarely dull narrative. As a recipient of the Academy of Motion Picture Arts and Sciences Film Scholar Award, he obviously knows his Hollywood.
Starring in this 500-page volume are five household names on the left and five on the right. The inevitable is: Which side has really been more successful in "selling ideas"?
On the right or "electoral" side:
Louis B. Mayer, the studio mogul "who brought Hollywood into the Republican Party."


Ronald Reagan, a successful governor and two-term U.S. president.


George Murphy, a one-term U.S. senator and longtime media adviser to Republican candidates.


Charlton Heston, a highly respected issues-oriented "Moses" who, nonetheless, never sought voter approval as he moved from left to right over the decades.


Arnold "Terminator/Governator" Schwarzenegger, the muscleman star who also, the author notes, was considered a "failed" governor.


On the left or "glitz" side:
Charlie Chaplin, silent movie star. Though not a conventional communist party member, he was quoted exclaiming to the Communist Daily Worker, "Thank God for Communism."


Edward G. Robinson, screen tough guy. He became so entangled in far-left causes that he publicly admitted the Reds had made a "sucker" out of him.


Jane Fonda. She was never forgiven by veterans groups for posing behind North Vietnamese artillery when American soldiers were fighting that communist country. A show-business professional, she claims she did not realize until too late that the picture would be used as enemy propaganda.


Harry Belafonte, superenergetic activist. He, according to Mr. Ross, was never a member of the Communist Party, but lied when he denied knowing the true radical nature of communist fronts with which he had affiliated.


Warren Beatty, longtime media adviser to Democratic candidates. Perhaps more than most other actor/producers cited in this book, Mr. Beatty used the screen to preach his liberal gospel.


Mr. Ross' major villain throughout is the House Un-American Activities Committee. Were HUAC treated any other way in this book, the professor probably would have lost some friends at the Academy.
He is, or course, entitled to his opinion, though some distortions tend to distract from the scholarly research the author presents. The book informs us that "everybody" in Hollywood knew the unfriendly witnesses among HCUA's infamous "Hollywood 10" were communists.
Perhaps true, but quite beside the point that not "everybody" among America's millions of moviegoers was aware that some who wrote and directed what they saw on the screen were part of a group dedicated in the Cold War to the violent overthrow of the U.S. government. The committee even had their party membership-card numbers.
How tolerant would Hollywood have been of Nazi writers/directors promoting enemy propaganda? The author implies that when a chairman was being chosen for HUAC, Rep. Samuel Dickstein, New York Democrat, was unfairly bypassed. Dickstein was born in Lithuania.
Not mentioned is that a more recent report, "The Haunted Wood," revealed Dickstein was on the take from the Soviets for whatever useful information he could provide. Who's to say the FBI did not inform congressional leaders of that? The 1999 report was made public several years before Mr. Ross wrote his book. It's hard to understand how he would not have been aware of it.
The author treats HUAC as a Republican political toy, even though in 34 of its 38 years, the committee was chaired by Democrats. In fact, some of its most penetrating investigations into communism occurred under the panel's Democratic chairmen.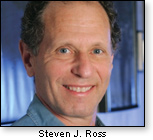 So overall, which side was more adept at winning the hearts and minds of Americans? Was it the Hollywood right, with a handful of Republican politicians, including Ronald Reagan who quipped that a candidate had to be an actor to survive at the polls? Or was it the Hollywood left, which followed Marlon Brando's observation that if actors can sell deodorant, they can sell ideas (especially when the moviegoer's political guard is down)?
Mr. Ross seems to think Tinseltown's right has had the upper hand. However, when the day arrives where speechifying at Academy Awards presentations sounds less like the Democratic National Convention, more Americans may conclude that Mr. Ross has a point.
© Wes Vernon
---
The views expressed by RenewAmerica columnists are their own and do not necessarily reflect the position of RenewAmerica or its affiliates.
---