Wes Vernon
Warren Buffett's quest for "sacrifice": you first

By
Wes Vernon
August 22, 2011
Right up front, let us stipulate the following:
1 — I respect Warren Buffett. How can anyone not? Wall Street's most famous investor did not attain that status without abundant smarts. He is a prime example of what makes the free enterprise system work. (All the more surprising then that he generously contributes to and otherwise supports President Obama, but "whatever.")
2 — Buffett's investment insight is evidenced by his decision to buy the nation's second largest freight railroad — Burlington Northern Santa Fe (BNSF). America's Class One railroads are the only mainline carriers in the entire world that are responsible for both their operations
and
infrastructure. That is of no small benefit to the taxpayers, even though transportation infrastructure (along with national defense) is arguably a legitimate government responsibility.
That having been said.....
Mr. Buffett has thrust himself into the current White House-instigated mantra about citizens of "the top one percent" who allegedly are not paying their "fair share" of taxes. Never mind that the U.S. — supposedly the world's cradle of capitalism — has the second highest corporate tax anywhere and has had one of the highest capital gains taxes.
Writing in the
New York Times
, the sage of Omaha complained that his tax bill for last year was a measly $6,938,744. While he acknowledges that may seem to be a lot of money, he finds much to his unhappiness that this sum — 17.4 percent of his taxable income — is a lower percentage than was paid by any of the 20 employees in his office. Their totals — between 33% and 41% — averaged out at 36%, about twice his own 17.4%. Horrors! The unprogressiveness of it all!
That is, until you consider....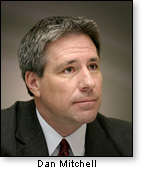 Dan Mitchell of the Heritage Foundation disputes Buffett's comparison, saying "Buffett's effective tax rate almost surely is much higher than the burden on any of the people who work for him." Mitchell explains that while it is true Buffett contributes dividend and capital gains proceeds to the treasury and pays 15 percent of that in taxes, both are forms of double taxation, and thus the famed investor more accurately "needs to show the 35 percent corporate tax rate." (But we will get to that). Bear in mind, Mr. Buffett need not answer to any shareholders of BNSF. His company Berkshire-Hathaway owns the whole railroad — 100%. You don't get any more "lock, stock, and barrel" than that.
You first......
BTW, a report in NewsMax informs us that Buffet's company, while generating over $7 billion in dividend income each year, enjoys a loophole that exempts 90 percent of its dividend income from any corporate tax. Meanwhile, Buffett pays himself a very small salary for his boss position at Berkshire. To put that in context, the superstar investor (estimated worth $50 billion) declares in his New York Times article that it is time to "Stop Coddling the Super-Rich," including himself.
Besides which
Then consider that Buffett completely ignores the death tax (liberals prefer the softer term "inheritance tax"), in figuring his tax rate. Post-2010, the death tax allows the federal government to seize 45 percent of Buffett's assets, though he is likely doing some smart tax planning to soften the pain of that to his heirs, but then that's what "the top one percent" does.
Strangest of all, this most successful of investors claims that taxes have no impact on investing. What?
Surely a man of his intelligence did not sleep through the eighties when lower taxes generated a huge volume of investing that helped lead to a record robust economy. Obviously, Buffett knows that "Morning in America" had nothing to do with the good fairy waving her magic wand.
He must also know that his president's constant threats to slap higher taxes on job creators has something to do with the fact that a lot of money is sidelined and not moving to generate jobs. Does he wonder why we are all told to wait until September when Mr. Obama will deign to share with us what he says is his "plan" to get the economy moving (his previous spending "plans" having failed)?
Who gets hurt?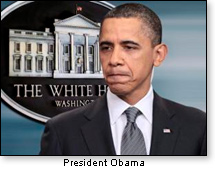 All of that raises the question: Who really gets hurt if Mr. Obama achieves his fondest wish for a "shared sacrifice" from those making $250,000 or more?
Is it the Warren Buffetts of the world?
Or is it the small businesses, as for example the 237 short-line railroads that "partner" with BNSF? Many of them are "Mom 'n Pop" operations. These smaller railroads quite typically ship cargo to and from Class One carriers (of which BNSF is 1 of 7–1 of 4 if you're talking about the real giants).
The smaller businesses who would get whacked with the Obama tax ax operate closer to the margins (to put it mildly) than a Berkshire-Hathaway. If some of them were to go under and unload the properties at desperate cut rates, would the giant Class 1 carriers inherit the trackage at fire-sale prices? And if the major carriers did not want to operate indefinitely on newly-acquired short lines, presumably they could await better times and sell at a tidy profit, couldn't they?
The Washington over-reach
Though the freight rail industry is proudly independent and wisely steers as clear of federal influence as possible, there are all kinds of busy-bodies meddling in issues that affect companies that are valued customers of the freight lines.
Consider, for example, the plight of the coal industry. The EPA has been imposing regulations aimed at shutting down as many coal-fired plants as possible. Never mind that the U.S. is the "Saudi Arabia of coal."
President Obama has actually said anyone building a new coal plant is free to do so, but will simply be forced out of business under the air-quality standards he expects will be required if he gets his way. His EPA — in steps — is following that script.
The coal industry provides about 35 percent of America's freight rail business. For the latest week on record, the coal industry provided just slightly under half of all BNSF carload units.
Other freight rail customers are under the heavy hand of government regulation to varying degrees.
Regulation of rail?
But never let it be said that because the railroad industry strives to maintain its independence, it necessarily escapes that same regulatory burden. Not on your life.
The successor to the late and unlamented Interstate Commerce Commission (ICC) is an entity known as the Surface Transportation Board (STB), whose raison d'être is to rule on disputes involving railroads.
Our point
As stated at the outset, it is
not
our purpose here to question the motives of a man whom we respect. And we love freight railroads, including BNSF.
But anyone who has sole ownership of a huge corporation of any kind would risk losing respect — to say nothing of his fortune — were he not mindful of his investment when issuing public pronouncements.
Warren Buffett could easily survive a higher tax rate. He and his lawyers and accountants can see to that. But the small businesses nationwide — including Mom 'n Pop employers — could be adversely affected. That is something to bear in mind when any multi-billionaire says he's talked with his fellow beings among the "mega-rich" who supposedly can't understand why they're not taxed more. (Many Fortune 500 firms also love regulations that won't hurt them, but could easily shutter their smaller competitors).
Footnote:
BTW, Warren Buffett's family background makes his super-liberalism all the more interesting. His father was a very libertarian-minded conservative Republican congressman in the late forties/early fifties and managed the conservative presidential campaign of Senator Robert A. Taft. In that era, a sister of today's super-investor was a member of the Young Republicans of Northwestern University. She was one of the select invitees to regular steak dinners at the Chicago Press Club hosted by then conservative Mutual Radio Network commentator Robert F. Hurleigh. Other attendees included a top aide to General MacArthur in post-war Japan; a daughter and son of Congressman Harold Velde, who chaired the House Committee on Un-American Activities in the Republican 83rd Congress; also supporters of Senator Joseph McCarthy. (Interesting, but of course, no big deal. The Buffett family no doubt joins many others in having to steer clear of political discussion at the Thanksgiving dinner table.)
© Wes Vernon
---
The views expressed by RenewAmerica columnists are their own and do not necessarily reflect the position of RenewAmerica or its affiliates.
---