Wes Vernon
Eric Holder: unfit for his office, Congress needs to review the record

By
Wes Vernon
June 30, 2011
The "I" word is something one is well-advised to use sparingly lest it be abused and over-used. Impeachment is a constitutional option that has — during our nation's history — been approached with super-caution. After all, officials at the very top echelons of our government either were elected or were nominated by an elected official (the president) or were appointed by the duly elected head of state.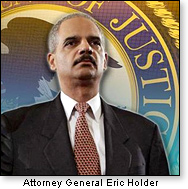 Unprecedented
The problem with trying to apply those rules of caution in 2011 is that the Obama administration's barely concealed contempt for Americans has resulted in multiple appointments of individuals who have trafficked with, shown an affinity for, or coddled criminals, terrorists, and traitors.
Eric Holder, case in point
Let's start with the fact that Attorney General Eric Holder's "Justice" Department is investigating CIA interrogators who questioned terrorist suspects post-9/11. These people had been cleared of any wrongdoing. But that's not good enough for Holder, even though the interrogations were part of a pattern that ultimately led to the capture of Osama Bin Laden.
That he would launch this second-guessing witch hunt betrays a sixties radical's continued contempt for "the system," in Holder's case, long after his Columbia University days when he supported the violent, racist, anti-Semitic black supremacist Malcolm X.
More than that
Article 2, Section 4, of the Constitution states, "The President, the vice President, and all civil officers of the United States shall be removed from office on impeachment for and conviction of treason, bribery, or other high crimes and misdemeanors." As we review the record, and you decide if it is legitimate to hold the attorney general accountable under the Constitution.
Eric Holder — both as Deputy Attorney General under President Clinton and Attorney General under President Obama — has gone out of his way to facilitate pardons for jailed terrorists, avowed enemies of the United States, and a fugitive from justice with deep pockets. Furthermore, he has been credibly accused of lying under oath at his confirmation hearing.
Jailed terrorists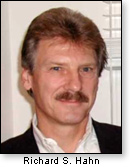 Former FBI Agent Richard S. Hahn (with the agency for 32 years) was repeatedly frustrated by Holder's successful push to spring from prison Puerto Rican terrorists whose clemency was denied by his predecessor and the attorneys in the department who had thoroughly and thoughtfully reviewed their cases.
At a Washington conference this week of
America's Survival, Inc,
Hahn delivered a prepared 13-page, single-spaced speech in which he concluded that as Deputy Attorney General under Clinton, Eric Holder "was instrumental in effecting the release from prison of a number of convicted terrorists — not 'activists' or mere 'nationalists,' but real, violent terrorists who were part of a conspiracy that engaged in intimidation and murder."
This just happened to be around the time Hillary Clinton was running for the Senate while seeking the Puerto Rican vote in New York. We have to understand that to these people, nobody is simply an American or a human being. Rather, everyone is seen through the lens of the cheap politics of ethnic identity.
In this, the Puerto Rican terrorists had the active assistance of (1) the Weather Underground, whose violent terrorists William Ayers and his wife Bernadine Dohrn launched Barack Obama's career in their living room, and (2) the Communist Cuban dictatorship of Fidel Castro (who aids and abets terrorist nations in pursuit of our destruction).
Still at it
The Obama/Holder administration has not been held accountable for the release from prison last year of Carlos Torres, co-founder of the violent Puerto Rican FALN , after he had served only 30 years of a 78-year sentence.
ASI President Cliff Kincaid revealed for the first time this week that through the Freedom of Information Act (FOIA), he had obtained evidence convicted cop killer Marilyn Buck had been released on Holder's AG watch. What is totally bizarre is that she appears to have been let out of her cage based on a poem she wrote while behind bars.
In addition to her bad poetry, Buck reveals her lack of remorse for her crimes, which include bombing the U.S. Capitol, a robbery involving the murder of two policemen and a security guard, and the escape from prison of cop-killer Joanne Chesimard. The latter is now living in Cuba — protected from American justice by Hollywood darling Fidel Castro.
Case after case after case
Some of the terrorists — Kincaid mentioned Chesimard, William Morales, and Victor Gerena — are hiding out in Cuba. If justice is to be done, the ASI president said, it will require the "effort and will of the U.S. government."
In the Obama/Holder administration, those qualities are missing. Holder's record not only shows a lack of interest in pursuing justice, but indicates a focused deliberate effort to undermine it. His role in pardoning Weather Underground terrorists Linda Evans and Susan Rosenberg are examples, as is his role in the pardoning of fugitive tax evader and Clinton campaign moneybags Marc Rich.
"Cold" Case — four decades and counting
This is the perfect time to revisit a 41-year-old murder case that was brought up again at ASI's conference and previously spotlighted in this space. (See this column
March 23, 2009
.) This involved a 1970 explosion at a police station in San Francisco that killed one officer and injured many others. The bomb was set to go off at shift change so as to kill/injure as many as possible.
Larry Grathwohl — formerly an undercover informant for the FBI — told the ASI conference that under Holder's Justice Department, a task force assigned to investigate the case "is being allowed to slowly slip into oblivion." Not that the task force members have given up. It is just that their superiors have "made a conscious decision to allow the task force to go out of business." As we reported in 2009, Ayers and Dorn have been heavily implicated in the case. There is video of Kincaid trying to ask Dohrn about it, as she runs away from the questioner.
Yet another case
Joseph F. Connor told the ASI gathering of his father who in 1975 was killed when he and 3 other men were murdered in Fraunces Tavern in lower Manhattan as they gathered for the lunch hour.
As Joe Connor told ASI, "The Marxist terrorists of the FALN chose Fraunces Tavern to kill, in their words, 'reactionary corporate executives' but selected that venue for its symbolic value. It was where George Washington bid farewell to his Continental Army officers after their victory over tyranny in 1783. Frank Connor was killed by those who wanted to re-impose tyranny [two centuries later]."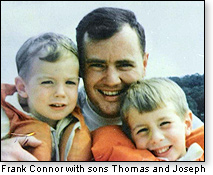 Joseph Connor added, "The vast majority of these Cuban-fueled Marxist punks were arrested, tried, convicted, and sentenced to appropriately long prison terms of between 55 and 85 years."
While Congress was in recess in 1999, President Clinton with a powerful push from Eric Holder offered executive clemency to 16 of the terrorists.
Joe Connor testified — to no avail — against Holder's elevation to be Obama's attorney general in 2009, as did others. During Mr. Holder's own testimony at that hearing, he made several statements that — to put it charitably — were "factually incorrect." To put it in plain English, the nation's top law enforcement officer has been called out by several ASI speakers as having lied under oath.
And let us not forget the AG's temper tantrum when he failed in the attempt to try 9/11 terrorists in a civil court in New York City.
Again,
the question
Back to Article 2, Section 4, of the U.S. Constitution:
"The President, Vice President and all civil officers of the United States, shall be removed from office on impeachment for and conviction of treason, bribery, or other high crimes and misdemeanors."
Applying the lawyers' legalese and/or the rules of plain old fashioned common sense, does Eric Holder qualify as a candidate for that method of accountability?
© Wes Vernon
---
The views expressed by RenewAmerica columnists are their own and do not necessarily reflect the position of RenewAmerica or its affiliates.
---