Wes Vernon
To the new Congress: ferret out internal subversion

By
Wes Vernon
November 1, 2010
The incoming (more conservative) Congress should add one more item at or near the top of its agenda: Bring back the House Committee on Internal Security (HCIS).
We need to know who our enemies are on our own soil — abusing our freedoms to plot the death of Americans and of America itself. Only when we have the facts — fully documented with supporting testimony — can we chart a clear path as to how to deal with it — legislatively and in oversight of the relevant government agencies.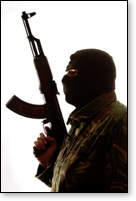 Urgency #1 — Islamofascism
There are Hezbollah terrorist cells throughout the United States. The FBI is aware of them.
The late Ralph de Toledano — a longtime journalist who specialized in exposing America's enemies — told me he viewed Hamas as the prime radical Islamist danger on our soil. The FBI also is on the alert for al-Qaeda activity, either plotted from abroad, hatched locally, or undertaken by a single individual. The transport of explosives just this past weekend once again spotlighted the ever-present danger.
Lurking out there is the non-affiliated "lone wolf" terrorist, and those who have actually become American citizens for the express purpose of joining our military so they can undermine its efforts, including plots to kill our men and women in uniform.
Here, we should stipulate that a returning House Committee on Internal Security in no way implies any infringement on the responsibilities of the House Committee on Homeland Security (which oversees DHS), though there would be a need for cooperation between the two.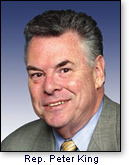 The Homeland Security Committee (probably chaired by the ever-vigilant Rep. Peter King — R-N.Y.) deals with many issues in addition to internal threats, including policy initiatives at the highest levels. The revived HCIS would have a much heavier focus on subversion right here on American soil — from whatever source.
Urgency #2 — the borders
Our southern borders have all but collapsed. It is almost childishly simple for Middle East terrorists to slip through hidden amongst the poor wretches who flee their native lands of corruption and Marxist-style economies.
If our inadequate security measures enable terrorists to sneak into this country so as to plot a terrorist attack — perhaps of 9/11 proportions or worse — is it not the business of Congress to hold hearings demanding to know who is failing to take protective measures, either through incompetence or negligence? And how goes the effort to track down those "sleeper cells" ready to spring into action when the signal is given?
Related to that is the
Reconquista
movement whereby Mexican authorities — with the aid of powerful allies in the U.S. — hope to retake the Southwest United States "block by block."
The National Council of La Raza is blatantly leading that move with an agenda that includes non-enforcement of any immigration laws, allowing illegal aliens to vote, and providing taxpayer money to support services for illegal aliens.
This has nothing to do with humanitarian efforts to aid the poor and destitute, though our enemies use that propaganda issue as a ruse to shield what they are really doing. It is a conscious deliberate effort to bring down America from within. If that is not internal subversion, it's hard to know how one defines the term.
Campaigns to erase (officially or de facto) the borders between the U.S., Mexico, and Canada have had the backing of the likes of the hate-America billionaire George Soros and Dr. Robert Pastor, an academic with the Council on Foreign Relations.
Urgency #3 — education
America's children and university students are being bombarded with Communist propaganda in the indoctrination centers loosely labeled "schools."
The writings of the late Howard Zinn, a Communist Party member and longtime dedicated Marxist, have been deeply inserted into the nation's education system. Attempts to contradict or even to balance Zinn's deceitful mischief with views of the other side are often met with indifference or derision. (See this column "
Howard Zinn: Communist Liar
," 8/9/10, and "
Is it safe to send your child to school?
", 9/6/10.)
Committee investigators can present the revived House panel with information as to who is pushing the Zinn agenda in the schools today. What are their backgrounds? Were they aware that Howard Zinn was a dedicated enemy of this country? If there is a file indicating a Communist Party or Communist front record for any of these people, perhaps their testimony can include the question of their membership and whether they will plead the Fifth Amendment.
If such perpetrators were members of the CPUSA or other far left groups (Trotskyite, Workers World Party, Maoist, etc.), the public should be so informed. After all, they're poisoning the minds of our kids.
No, this is not a proposed aimless witch-hunt to accuse educators or book publishers en masse of being Communists. Most of those who give Zinn's propaganda the green light are either dupes or ignorant of the threat that Communism is, was, and always has been unwavering in its ultimate desire to turn our constitutional republic into a Marxist dictatorship.
Urgency #4 — exploitation of the alleged "vulnerable"
In fact, was Karl Marx himself "not Marxist enough?"Author Robert Chandler attributes that belief to today's Marxists. His 2008 book
Shadow World
is cited in a report
Unmasking Progressives
— issued here in Washington at a recent conference of America's Survival, Inc. (AFI).
The aim of Communism/Marxism in more recent times, according to Chandler — a professional strategist with a background in the Air force, the White House, and State Department — is to add to Marx's focus on "workers" supposedly "exploited" by the capitalist system. Other "victims" in today's Communist playbook include women, homosexuals, minorities, indigenous persons, disabled persons, "the earth," and even animals. A revived House committee could review that — not to go after any groups' "political beliefs," but for what they are doing to bring America to its knees.
Examples
The so-called feminist movement has been defined by some of its own backers as either liberal, socialist, or radical. Other proponents have defined it in Marxist terms damning alleged "capitalist sources" of the oppression of women. Feminist icons Betty Friedan, Patricia Ireland, and Molly Yard were heavily influenced by Marxism. In fact, Friedan was described in a book review in David Horowitz's
Front Page
as "an enthusiastic member of the Communist Party."
Such voices are but a tiny sliver of American womanhood. Yet they have been trotted out time and time again in the media as speaking for "women." Why? Most women I know have not signed off on these people to speak for them.
From the left, one sees Marxist-style anger, intolerance, and viciousness unleashed against women with pro-American values who emerge in the public square (Sarah Palin, Jan Brewer, Sharron Angle, Michele Bachmann, and Christine O'Donnell come to mind).
Similarly, the gay rights movement "has been traced to one man, a communist named Harry Hay," according to AFI President Cliff Kincaid, who adds in Accuracy in Media's
Media Monitor
,
"
Were it not for Harry Hay, there might be no discussion of gay marriage today."
Again the disclaimer: We're not talking about gay people content to say "You don't tell me what to do or not to do in my bedroom, and I won't barge in on your private life." This is not about "Live and let live."
We here are talking about the kind of gay rights activism that resorts to an outright war on America's values, traditional marriage, and religion (what amounts to an anti-God jihad), as well as violence and over-the-line slurs against those with whom they disagree and organized efforts to get middle-class Americans fired from their jobs. That's exactly what happened to citizens in California who exercised their right to support a ballot initiative banning same-sex marriage.
Most Bible-believing Christians are content to let "the next world" sort out issues of private behind-closed-doors behavior. However, when subversion, attempted thought control, and unlawful violence come into play, then it is a public matter.
(Yes, and if I had my way the human garbage that killed Matthew Shepherd, a gay man in Wyoming, would have fried instead of going to prison for a life of living off the taxpayers. But at least they were punished.)
Subversive influences have been cited in other movements that claim to defend "the oppressed" but in reality use them merely as covers for subversive agendas.
More ahead
There is more to the case for reviving the House Committee on Internal Security. More later.
A revived committee, for example, would surely hit paydirt with an investigation of the big foundations. Therein lies the "follow the money" roadmap, which would lead congressional investigators to George Soros and a spotlight on his designs for America. Nor have we dealt with updates on Bill Ayers, Bernadine Dohrn, and their ilk. Patience.
Radical Islam and a virulent new Left should be exposed in full. They are separate, but they help each other.
Meanwhile, some homework suggestions: Richard and Susan Falknor's Blue Ridge Forum website
blueridgeforum.com (Oct. 25)
has an outline of the Kincaid conference (see "
Worse Than Liberals: Today's Hard-Line Revolutionaries
"), with some fascinating links. Next time.
© Wes Vernon
---
The views expressed by RenewAmerica columnists are their own and do not necessarily reflect the position of RenewAmerica or its affiliates.
---