Wes Vernon
Kagan: Disrespect the Constitution? Let the record speak

Kagan--high court, Part 2

By
Wes Vernon
May 24, 2010
(See Part 1 — last week)
Is a law school dean who plays down Constitutional Law fit for the nation's highest court? Let's connect the dots.
DOT 1:
Elena Kagan's actions — as opposed to her words — show a minimal respect for the Constitution of the United States. She showed as much when she was Dean of Harvard Law.
Connecting DOT 2
President Obama has nominated Elena Kagan (currently his Solicitor General) to a lifetime appointment on the Supreme Court, where she will have powerful input with final decisions on issues that go directly to the basic rights accorded Americans under the Constitution.
Connecting DOT 3
Elena Kagan — by all accounts — has a personal magnetism that can win others (in this case potentially fellow justices) to her views. She also has shown herself to possess a "world governance" view of the law. As a potential tie-breaker on the highest court in the land, that would make her dangerous.
Connecting DOT 4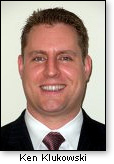 In the new book
The Blueprint: Obama's Plan to Subvert the Constitution and build an Imperial Presidency,
authors Ken Klukowski — a constitutional scholar with the American Civil Rights Union (ACRU) — and Ken Blackwell (former Ohio Secretary of State) argue that's precisely why someone like Kagan would be picked by the president. In Mr. Obama's quest to bend the Constitution to a meaning the Founders (and most normal Americans even in today's society) would not recognize, he has selected a would-be justice who apparently thinks it is not important to offer Constitutional Law as a stand-alone course for first-year law students.
Constitution — a footnote to law?
Under her regime at Harvard Law, Constitutional Law was relegated to the status of an afterthought, and no longer included in the very first year of students' courses. In 2006, with the backing of the faculty, Dean Kagan announced a curriculum that put heaviest emphasis on such legal doctrines as "assumptions and methods of contemporary U.S. law and the perspectives provided by other [foreign] disciplines," so as to develop ideas leading to "effective just laws and institutions," and courses "introducing global legal systems...Public International Law...International Economic Law...and Comparative Law."
What these have in common is elevating international law to pre-eminence in our judicial system, with Constitutional Law listed as merely one of several disciplines to which (in the second and third years) the studies will naturally "lead to..."
In other words, no longer would Constitutional Law be offered as a stand-alone course. Rather, it was effectively designated as just one of many paths considered in an international framework. Never mind that "constitutional law" is the very foundation upon which our system of laws is based. It is
not
incidental — that is, not unless the point of the exercise is to make "international law" the predominant consideration in our courts.
And what is "constitutional?"
Klukowski and Blackwell (according to the former's statement to Fox News) believe that Obama needs a Supreme Court that will allow him to impose job-killing cap-and-trade and card check. It could also mean a high court green-lighting same-sex marriage, "which the Constitution does not mention — [while] you do not have the right to own a gun — which the Constitution explicitly mentions in the Second Amendment."
This president has expressed in public his distaste for the Constitution and its failure to accord him the dictatorial powers he seeks and which he earnestly believes he should have. As Klukowski says "President Obama firmly believes he has found such a justice in Elena Kagan."
Speaking of the right to own a gun
Although the story was missed or ignored by most of the mainstream media, Secretary of State Hillary Clinton agreed to negotiate a small arms treaty with the United Nations. That treaty — if and when it becomes effective — could lead the U.S. into a trap whereby it will be argued this country is "obligated" to negate the Second Amendment to the U.S. Constitution. That provision in the Bill of Rights affirms that "the right of the people to keep and bear Arms shall not be infringed." Backers of the treaty are using the issue of "arms exports" as a cover for UN involvement.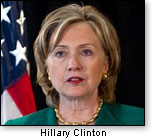 And who might very well cast the tie-breaking fifth vote in a future 5-4 court decision on this? None other than wannabe Justice Elena Kagan, who apparently does not think Constitutional Law is important enough to be taught to first-year law students.
According to
Reuters
, Secretary Clinton said the United States would support talks leading to the regulation of arms sales as long as the talks are "operated by consensus." The story contains several caveats along this line — suggesting the U.S. will not go along unless each nation has the right to veto the treaty.
Knowing that this issue has become radioactive for liberals in the U.S., President Obama is avoiding any public statement (apparently positioning himself for "deniability" if the negotiations backfire near a future election day).
The "too-clever-by-half" strategy seems to be to rely on left-wing globalist pressure groups to do the dirty work. Amnesty International and Oxfam International said in a joint statement that requiring a consensus or allowing a U.S. veto "could fatally weaken a final deal."
Where does Kagan come in? An international treaty — to which the U.S. has agreed and which has been duly ratified — supposedly is "the law of the land." But what about any efforts to circumvent the required two-thirds vote in the Senate? The idea has been contemplated over the years. And of course, the National Rifle Association (among others) would not sit still for any mandate to repeal or amend the Second Amendment in order to comply. The Clinton deal is a stealth effort to impose gun control through the backdoor on an unwilling electorate.
And don't forget health care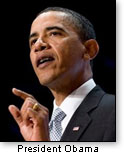 The Obamacare monstrosity — which, as Speaker Nancy Pelosi infamously said, had to be passed so we could learn what's in it — was rushed through in such slipshod fashion that it did not include a "severability" clause — i.e., language stating if any one section in the bill is struck down in court, that will not affect the rest of the measure. Having discovered this omission, The Heartland Institute declares without "severability," then if just one part of the legislation does not stand up in court, Obamacare's entire 2700 pages could be tossed out of the statutes.
Anyone want to take a chance on how a Justice Kagan would rule on that make-or-break oversight?
Investors Business Daily
says the bill appears to have been the desperate "work of novices — or despots."
Other Obamacare issues will end up before the justices. What about the mandate that anyone not covered by insurance must buy a plan? Or that the states must increase their spending on Medicaid?
These toxic issues are of great constitutional concern. It will take time, but in future months or years they are all but certain to reach the Supreme Court.
How would a Justice Elena Kagan rule once ensconced for 30 or 40 years? And will Ms. Kagan be asked about these issues at her confirmation hearings? She may decline to answer, saying that if confirmed, she will have to decide when the case actually gets to the court. Based on what is known of her record, the Senate should use its "advise and consent" authority to withhold its consent to her confirmation.
© Wes Vernon
---
The views expressed by RenewAmerica columnists are their own and do not necessarily reflect the position of RenewAmerica or its affiliates.
---