Wes Vernon
Clearing the air vs. distorting Cold War history (Part 2)

The J. Robert Oppenheimer, I.F. Stone cases; Harry Hopkins too

By
Wes Vernon
June 1, 2009
(See Part 1)
There was a lot of hair-splitting during last month's two-day conference of the Cold War International History Project at the Wilson Center in Washington.
When you get left
and
right researchers, academics, authors, and journalists in the same room, lively and sometimes heated debate will surely follow.
Oppenheimer: Communist but not a spy?
The centerpiece for discussion was the new book
Spies: The Rise and Fall of the KGB in America.
The authors are Harvey Klehr and John Earl Haynes (who have done exhaustive research on Cold War history) and Alexander Vassiliev (former KGB operative turned journalist). The latter took copious notes of the Soviet archives after that empire crumbled in late 1991.
The book concludes that — though nuclear scientist J. Robert Oppenheimer was a Communist — there was no evidence that this man — regarded as "the father of the atomic bomb" — actually passed atomic secrets to the Soviet Union.
This writer made the following point to Dr. Klehr: Whether Oppenheimer did or did not pass atom bomb secrets to the Soviets, did not the mere fact that he was a member of the Communist Party justify the Atomic Energy Commission's decision in 1954 to designate him a "security risk"?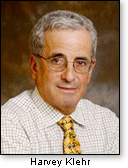 Dr. Klehr responded that his book in no way casts aspersions on the AEC decision to strip Dr. Oppenheimer of his security clearance. "Dr. Oppenheimer was a member of the Communist Party, and he lied about it," Klehr added.
But alas, doing the right thing often has its consequences. AEC Chairman Lewis Strauss was denied Senate confirmation for Secretary of Commerce several years later — in part due to a bitter personality feud with Sen. Clinton Anderson (D-N.Mex.) — but also because of lingering liberal/far-left resentment over the AEC action against Oppenheimer. However, the very fact of Communist Party membership was sufficient to disqualify him for a security clearance and thus, in the view of this column, vindicates the late Lewis Strauss (pronounced
Straws
).
It could be added that the only thing that might have prevented Oppenheimer from slipping nuclear secrets to the Soviets (if indeed he did not) was that he knew full well the FBI was watching him like a hawk.
Not everyone convinced
Nonetheless, the Oppenheimer deniers — as if attempting to out-alibi the (Alger) Hiss deniers — cling to the myth that Oppenheimer was not a Communist, despite ample evidence to the contrary.
Authors Klehr, Haynes, and Vassiliev — citing chapter and verse — cite multiple parts of evidence that has accumulated over the years indicating that "Oppenheimer had lied [during his denials under oath] and had been a secret member of the Communist Party and active in a secret Communist faculty club at the University of California."
Still, at least two participants at the Washington conference suggested that even if the atomic scientist was a Communist, he was also of an "independent" frame of mind.
That caused some gasps in the room amongst those who considered the description "independent Communist" to be something of an oxymoron.
Conclusive evidence
It was left to the intrepid M. Stanton Evans of the Education Research Institute to pull out an FBI file, which read as follows:
"In December 1942, Julius Robert Oppenheimer was the subject of a discussion between Steven Nelson [a Communist Party bigwig who also had been linked to Soviet intelligence] and Bernadette Doyle, organizational secretary of the Communist Party for Alameda County, California. At this time, Steven Nelson stated that Dr. Hannah Peters had been to visit him and she had stated that Dr. Oppenheimer because of his employment in a special [atom bomb] project could not be active in the party. Bernadette Doyle answered Nelson by saying that she believes the matter should be taken up with the state committee regarding the 'two Oppies' [Dr. Oppenheimer and his brother Frank] inasmuch as they were regularly registered and everyone knew they are party members."
Evans had previously reproduced that file on Oppenheimer in his book
Blacklisted by History,
which this column reviewed in some detail a ten-part series in late 2007 and early 2008.
Martin Sherwin, who co-authored — with Kai Bird — the 2006 book
American Prometheus,
an Oppenheimer apologia, suggested that Oppenheimer's behavior had led Nelson and Doyle to
think
that he was a Communist.
Conference attendees, who were left to ponder that (1) not only had Oppenheimer managed somehow to mislead two top Communists (Nelson and Doyle) into
erroneously
thinking that he — Oppenheimer — was a Communist, but that (2) he had also pulled the wool over the eyes of FBI Director J. Edgar Hoover and AEC Chairman Lewis Strauss, both of whom also saw him as a Communist.
Oppenheimer lied under oath when he said he was
not
a Communist. That's why he was denied security clearance. How could he mislead top-ranking hardened Communists into thinking he
was
one of them if he was not?
I.F. "Izzy" Stone
Today's mainstream journalists revere the memory of writer/pamphleteer/propagandist Isadore Feinstein "Izzy" Stone. This writer remembers Stone appearing on television in the eighties pleading the cause of Communists who then were waging a battle to overthrow the pro-U.S. government of El Salvador.
The Haynes/Klehr/Vassiliev volume says Stone — whose
I.F. Stone Weekly
had influence far beyond its modest subscribership — "assisted Soviet intelligence on a number of tasks, ranging from doing some talent spotting, acting as a courier by relaying information to other agents, and providing journalist tidbits and data the KGB found interesting."
Don Guttenplan — correspondent from the London Bureau of
The Nation
magazine (itself a legendary Hiss-denier) — defended Stone in writing and at the Washington conference. In his review, he panned
Spies,
raising the question as to how the word of KGB officers can be trusted given that they were "pushed to justify their existence (and expense accounts) when they claim information comes from an elaborately recruited 'agent' rather than merely a source or contact."
If you follow that to its logical conclusion, then every confidential report of spy to spy-master is suspect
.
Soviet agents knew that if they lied to Moscow in their reports — especially in Stalin's heyday — they ran the risk of being recalled "home" to face certain death. Soviet spy handlers were on a short leash — far removed from the loose cannons of James Bond movie fantasies.
Re-enacting an old drama

At one point at the conference, Guttenplan — in the process of fending off those who saw Stone as a contact with Soviet intelligence — dramatically raised the protest, "At long last, have you no decency?"
Of course, he was picking up a line infamously used at the Army-McCarthy hearings by Boston lawyer Joseph Welch. Welch feigned sorrow and outrage that Senator Joseph McCarthy had mentioned that Welch's law firm associate Fred Fisher had belonged to the National Lawyers Guild — a Communist front. Thus, supposedly, the senator had ruined "this lad."
Not mentioned by Welch at the time was that he himself had already revealed Fisher's affiliation in a front-page story in the
New York Times.
After weeping crocodile tears at McCarthy's supposed affront, Welch — when safely beyond reach of the TV cameras — took his hands from his eyes, and asked an assistant — "How'd I do?" Great theatre, but totally fake. Nor does a 21st century reprise improve on it.
The
Spies
volume concludes that I.F. Stone had "consciously cooperated with Soviet intelligence" and that — yes, he was a Soviet spy.
Harry Hopkins
The book says nothing one way or the other as to whether President Roosevelt's confidante Harry Hopkins was a Soviet spy. Some at the conference were skeptical of that charge, one them (not the authors) opining that such an accusation was "disreputable."
Herbert Romerstein — arguably the best authority on Cold War and post-Cold War intelligence — cites evidence to the contrary. In his own book
The Venona Secrets
and also in an interview with this column during the Washington conference, Romerstein cites a revelation by Soviet KGB defector Oleg Gordievsky (more about him below). Gordievsky had quoted Iskhak Akhmerov — the Soviet intelligence's "illegal"
Resident
in the U.S. during World War II — as having said at a lecture in the early 1960s that Harry Hopkins was "the most important of all Soviet wartime agents in the United States."
As for a claim that Hopkins may have suggested to FDR that all members of the Communist Party be locked up during the Nazi-Soviet pact, Romerstein told me there was "no evidence for that" and he had gone through the Hopkins files. "It may be possible," he said. "But Hopkins was more important than the members of the Communist Party," he added. "He was a very high-ranking agent."
Romerstein is by no means alone in that view. From pages 320-321 of
The New Dealers' War
by historian Thomas Fleming:
"When Harry Hopkins learned from an FBI report that the Bureau had caught a member of the Russian embassy staff — an NKVD man in disguise — giving money to Steve Nelson, a west coast Communist whom the FBI had under surveillance, Hopkins quickly informed the Russian ambassador of this faux pas. He warned him that such behavior could cause political problems for the administration on Capitol Hill. It might even make some people wonder if the American Communist Party was an arm of the Soviet government, instead of the 100 percent American organization it claimed to be."
Note: Not that it came as any great shock to anyone beyond la-la-land, but years later, in the seventies, when Romerstein was a top staff official of the House Internal Security Committee, that panel had helped nail airtight evidence that the CPUSA — that "100 percent American organization" — was bankrolled by the Soviet Union. Believe, if you will, that it was pure coincidence that the new super-liberal "Watergate babies" Congress shut down the committee right about the time that was made an issue. Some of us, however, were not born yesterday.
British historian Christopher Andrews posited that perhaps FDR had ordered Hopkins to pass that warning to the Soviets. "I find nothing in the Roosevelt library that Roosevelt told him anything like this," Romerstein told us.
Russian payback?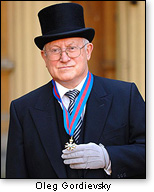 You might recall a more recent chapter in the life of Oleg Gordievsky, who had defected to Britain: In 2007, he was taken by ambulance to a hospital in Britain where he was unconscious for 34 hours. He had taken tablets from abroad that he thought were a sedative. He believes the poisoning had been an assassination attempt by the KGB's successor agency.
Could it be that Vladimir Putin — an old KGB hand himself — has some long memories of a defector never to be forgiven for spilling the beans on a super-important Soviet agent from the Cold War days?
© Wes Vernon
---
The views expressed by RenewAmerica columnists are their own and do not necessarily reflect the position of RenewAmerica or its affiliates.
---