Wes Vernon
The invisible government: The fight for a socialist (and economically weak) America

By
Wes Vernon
December 15, 2008
It is perhaps long past time that this column revisits the evidence that multibillionaire George Soros is implementing a well-crafted plan to mold America to comport with his radical socialist view of the world. His heavy involvement in political front organizations and his questionable financial manipulations give new meaning to the warning in Sun Tzu's
The Art of War
— "Know your enemy."
Will George Soros rule America? — Part 2
More than two years ago, we began to probe this question in depth. (See "
Will George Soros rule America?
" — 10/2/06.) Subsequently, we nailed the Soros influence in defining the parameters of nationwide debate on bitter life and death issues, as well as his money and influence in several congressional races.
An update
We are indebted to Capital Research Center for doing its usual stellar job of research in a report this month based in part on a transcript of a panel discussion that took place in Denver, during the Democrat convention in August. Representatives of many far-left activist and issue-oriented groups were represented there, most of them with Soros's monetary and influential fingerprints all over them.
One of the most interesting is the Secretary of State Project (SoS). This effort, as its name implies, directs its tentacles into the process of electing in all 50 states their ideological soulmates to an office that is mostly ignored and little understood by a public that gives far more weight to its governor and attorney general, etc.
Remember what "Uncle Joe" (so named by FDR) said
Our domestic Marxists apparently have come to appreciate that as Joseph Stalin, the mass murdering enforcer of Marxism, once intoned, "The people who cast votes decide nothing. The people who count the votes decide everything."
Since 2006, George Soros's Democracy Alliance and its multiple partners have shoveled cash into the SoS Project, knowing that a relatively small amount of money could put "the right people" into an office that seldom garners much controversy.
It pays off
As the Capital Research Center report states, "SoS endorses secretary of state candidates who take the position that voter fraud is largely a myth; that suppression of [votes] is widely and solely used by Republicans; that it's a waste of time to remove obviously fraudulent names from voter rolls; and that legal requirements that voters show identification discriminate against racial minorities."
SoS Project's efforts, backed by Soros and his wealthy allies, met with considerable success in 2006 and 2008.
Minnesota
Right now, the man who is overseeing the Senate recount in Minnesota is none other than Mark Ritchie. Not a household dinner-table name? Doesn't matter. In 2006, Soros and his Democracy Alliance colleagues funneled money into Ritchie's campaign. He won even though he was little known. If the radical failed liberal talkshow host Al Franken (D) comes out the winner in that drawn-out nail-biting contest for the United States Senate, it will be reasonable to surmise that Ritchie very well may have made the difference. Soros has done some fundraising to put Franken over the top, even though so far, incumbent Sen. Norm Coleman (R) has been hanging on by a slim margin.
Ohio
In the recent election, Secretary of State Jennifer Brunner — another SoS favorite — ignored federal law and refused to make any effort to verify 200,000 questionable voter registrations. There had been good reason to believe that outside groups — eyeing Ohio's "early voting" — decided to go into that state. After a judge cited "questionable activity" by ACORN — a part of the Soros coalition — a reporter told Greta Van Susteren on Fox that students studying at Oxford University in far away England decided to register in Ohio "with no intention of living there and for the sole purpose of voting in the important swing state of Ohio. "
Other victories in 2006
Aside from Ritchie and Brunner, SoS Project winners in 2006 were Mary Herrera (New Mexico), Ross Miller (Nevada), and Michael Mauro (Iowa).
Victories in 2008
Last month, at least four other SoS Project-supported candidates were elected as Secretary of State in their respective states. They are Linda McCullogh (Montana); Natalie Tennant (West Virginia); Robin Carnahan (Missouri); and Kate Brown (Oregon).
And that is just a sample
So where did all of this begin?
It is difficult to pinpoint with accuracy exactly when this unstoppable train started barreling down the track — simply because Soros and his allies are super-secretive. Secondly, they have created and interconnected with so many organizations to carry on their goal to take over America and swing it permanently to the left that trying to define the precise starting point is a little like trying to nail Jello to the wall, as they say.
Soros has been leaning on America's political and economic system for years. After pouring millions into the failed effort to defeat George W. Bush in 2004, he and about 70 millionaires and billionaires surveyed the poor returns on their political investments and decided to "do something" about it. As political consultant Erica Payne put it, "The U.S. didn't enter World War II until Japan bombed Pearl Harbor. We just had our Pearl Harbor." These were angry people with lots of money in their pockets.
The secret meeting
So in April 2005, they huddled in sunny Phoenix, Arizona, for a hush-hush strategy meeting on how they were going to steer America to their socialist vision. (84 percent of them regarded conservatives — not just as political opponents to be tolerated in the spirit of give and take in a free society — but as outright threats to their upside down vision of the American way of life.)
They were frustrated that the conservative movement had built a formidable political infrastructure during the last 40 years — following the losing but path-breaking Goldwater campaign of 1964. They, of course, ignored all the advantages enjoyed by the Fabian socialists and Marxists in academia, the mainstream media, Hollywood entertainment, and the big foundations.
Thus, the Democracy Alliance was born.
Not cheap
The initiation fee for membership is $25,000, and $30,000 per year. Democracy Alliance discourages its members from talking to the media about DA business. And those to whom it bestows its largesse are required to sign "no-disclosure" statements.
The Colorado model
In just four years, Colorado has flipped from conservative Red to liberal Blue, almost entirely due to the efforts to set up that state as a model that can be replicated elsewhere in future years.
In the
Weekly Standard
for July 21, 2008, Fred Barnes describes in detail how the Colorado test succeeded. Now, in January of 2009, the state will have two Democrat senators, and five Democrats in the state's seven-member House delegation, as well as a Democrat governor and control of both houses of the state legislature. The quiet work — in the form of $2 million for organization efforts by a few wealthy DA members — played a key role in that success.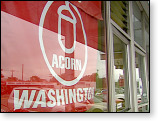 Other organizations
Other "partners" under the DA umbrella (aside from SoS Project) include such hard-left groups (some new, some preceding DA itself) as ACORN — notorious not only for radicalism, but as the target of investigations in over a dozen states for allegations related to voter fraud; Air America, whose failure to produce a "Limbaugh of the left" has led to direct pressure to bring back the "Fairness" (read "Muzzling") Doctrine to shut down conservative talk radio; Progressive Majority, founded by Gloria A. Totten, formerly with NARAL (National Abortion Rights Action League); the Sierra Club, whose anti-oil drilling beliefs could not be more extreme if they were funded by Middle East oil sheiks who want America to grovel before them for energy; Progressive States Network, recipient of grants from the likes of the Barbra Streisand Foundation and Soros's Open Society Institute.
Again, space precludes our going down the whole list, of which the above is just a small part. No doubt, we will have occasion to revisit this matter again.
The Soros vision
As outlined in their 2006 expose
The Shadow Party,
David Horowitz and Richard Poe give some insight as to exactly what international financier George Soros hopes to accomplish:
The Shadow Party has a plan to rewrite the United States Constitution by 2020.


The Shadow Party seeks to overthrow foreign governments — and may have something similar in mind for the U.S.


The Shadow Party has contributed vast amounts of money to the Democrats — $300 million in 2004 alone. (Figures are not yet tallied for 2008, but they likely will be shown to have dwarfed the 2004 effort.)


Though the bulk of his efforts boosts Democrats, the Soros "government-in-the-wings" has benefited from exchanges of favors from politicians in both parties.


As we've outlined here, the Shadow Party — or possibly an updated moniker, the Invisible Government — goes to great lengths to conceal its radical agenda. We are not talking about an American-style party here. Rather, Horowitz and Poe describe it as "a Lenin-style party, fully as conspiratorial and just as unaccountable."


Here is something we have not discussed heretofore:
Question: Did Soros manipulate the market?
Of course, any group of people — regardless of station in life — has every right to organize to advance its political goals. Similarly, Americans have every right to know who these people are and whether those goals conflict with the best interests of the Republic.
George Soros and his campaign to make America into a mirror image of Socialist Europe add significance to an article 3½ years ago by
RenewAmerica
columnist Cynthia A. Janak. (See "
If your stocks are not doing well
," 5/17/05.)
Janak unearthed a document bearing the symbol of the United Nations pinpointing a (secret?) roundtable discussion of global trade and financial development. Aside from the UN and some of its affiliate agencies, participants included the International Monetary Fund (IMF), the World Bank, and several "business participants," among which was Soros Fund Management.
The current meltdown
More recently (October 16, 2008 — just after the U.S. economy tanked, "coincidentally" just in time for the election), Nancy Salvato of
Basics Project
took inventory of those interests who hate America and wish for our demise and who (or their agents) conceivably could engage in market manipulation: Osama bin Laden's Al-Qaeda; Communist China — possessor of an enormous amount of U.S. debt; Vladimir Putin's Russia; various oil Sheiks in the Middle East; and.................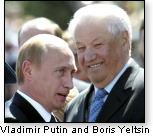 George Soros — promoter of socialism and someone with a history of market manipulation. The Malaysian Prime Minister accused him of causing the Asian financial crisis in the late nineties; in Thailand, he was branded an "economic war criminal" who "sucks blood from people"; he "massively shorted the British pound in 1992 and caused a panic; he was charged with insider trading in France; some believe he was involved in the Russiagate financial scandal of 1999, which ultimately helped bring then-President Boris Yeltsin's approval rating to as low as 1% — leading to his replacement by Putin.
Just asking
With this history, why should we assume that George Soros would content himself to advance his views through the democratic process? Here is a man who has bankrolled a website that called Bush Hitler; promotes the "global warming" hoax; and (as Salvato reports) provided millions to angry Mexican flag-waving illegal immigrants demanding citizenship in L.A.
Former Arkansas Governor Mike Huckabee in October wondered publicly whether "someone" is trying to drive the market down. He noted 12 consecutive days where in the half hour before trading ended, there was an unusual flurry of activity, 9 times more than normal. Skeptics replied, however, that when the Dow is dropping 7% all the way to the closing bell, investors might decide to head for the market exit before it's too late to avoid a further plunge the next day. In any event, Huckabee and others are "just asking." Suspicion is not without some basis in factual background.
So it all comes down to awareness
Again, "know your enemy." Those of us who wish for a conservative comeback have our work cut out for us.
© Wes Vernon
---
The views expressed by RenewAmerica columnists are their own and do not necessarily reflect the position of RenewAmerica or its affiliates.
---