Stone Washington
Redeeming Twitter, exposing liberal censorship, and the fight for free speech

By
Stone Washington
May 25, 2022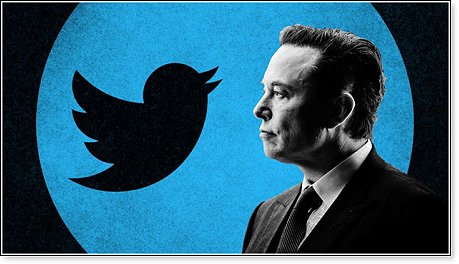 "I invested in Twitter as I believe in its potential to be the platform for free speech around the globe, and I believe free speech is a societal imperative for a functioning democracy." ~Elon Musk, CEO of Tesla
"Seems Shadow Banning is yet another 'right-wing conspiracy theory' that was 100% true." ~Donald Trump Jr
The Road to Liberation and the Coming Twitter Takeover
The battle over free speech has become a hot-button issue of focus in 2022. With free speech taking on a host of different forms and various policies that regulate protected speech emerging over the course of U.S. history, the issue of what forms of speech government can or cannot censor has been actively litigated in federal court and at the highest level of the U.S. Supreme Court. The right to freely speak and express one's personal views remains one of the most fundamental rights safeguarded under the U.S. Constitution. A particular form of speech that has garnered especially strong attention this year has been the expression of private speech in a public online forum, and its endangerment from censorship by private social media corporations. Enhancing this issue has been the public law protections that shield these corporations from liability for infringing upon speech.
The current transaction over Twitter between Tesla CEO and SpaceX founder, Elon Musk, and the shareholders of Twitter, has generated a huge debate over the potential liberation of the social media platform from regulating expressive online content. Musk is in the process of purchasing Twitter for $44 billion, fulfilling his longstanding interest in the company that are in-part inspired by his disdain for its mismanagement over its history of censoring conservative users. If the deal goes through successfully, Musk will fulfill his vison to restructure Twitter into a bastion of free speech tolerance and open debate between those of opposing political views. Twitter has a negative history of either temporarily banning or permanently suspending popular conservative users that have been found to violate its policies due to certain expressive tweets. Twitter hides the fact that it actively censors such users out of sharp disagreement for the policy preferences voiced by the users and rely on their arbitrary "rule violations" as justification for banning and suppressing content promoted by these users.
In the months leading to the 2018 mid-term elections, Twitter engaged in a targeted purge of notable conservatives and nationalists, including InfoWars founder Alex Jones and campaign consultant Roger Stone, while suspending other accounts during the 2020 election such as Steve Bannon, Katie Hopkins, and David Icke. Some conservative commentators like Mark Levin and Tucker Carlson were so disgusted by Twitter's one-sided mistreatment of users that they suspended their own accounts, and only returned years later following the news of Musk's incoming takeover of the platform. More recently, Twitter suspended the personal account of Rep. Marjorie Taylor Greene (R-GA) for opening the minds of her followers to the truth about the origins of the coronavirus, while exposing widespread misinformation espoused by the CDC and WHO on preventative health measures.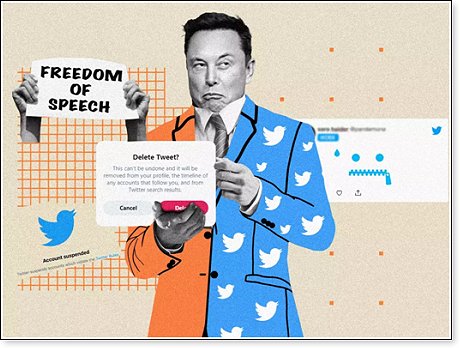 With all of the above examples in-mind, the most viral and infamous Twitter ban has been that of President Donald Trump, who was purged from the platform on January 8th 2021, two days after the controversial January 6th protests at the Capitol. Twitter's public affairs team continued to perpetuate veiled, unspecific claims of Trump violating their rules (which seem to be lop-sided in punishing conservative influencers over liberals), while also attempting to justify the ban due to worries that allowing Trump's account to remain would risk further "incitement of violence", despite absolutely no evidence of Trump's actions that day leading to violent protests at the Capitol. Thus, in reality, the violence sparked by the events on January 6th was staged in many ways, filled with undercover FBI agents, Antifa followers, and BLM advocates who helped provoke much of the upheaval, while a large portion of blame falls on the Capitol Hill police, some of whom invited protestors into Congress.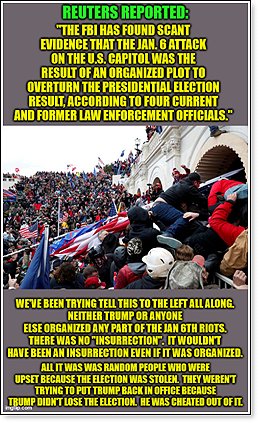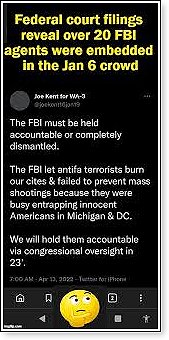 By contrast, many radical individuals that lean toward the political left, who have a history of promoting derogatory, hate-mongering content, have been spared of Twitter's harsh suspensions. Examples include, Twitter permitting the accounts of public figures with a history of promoting antisemitic attacks against Israel, such as former president of Iran Housan Rouhani, Rep. Ilhan Omar (D-MN), and Rep. Rashida Talib, while also refusing to suspend accounts that promote the imprisonment of the Uyghur Muslims in China, as seen when the company refused to suspend the account of the Chinese Embassy in the U.S. for promoting "population control" via forced sterilizations of Uighur women. Even Turkish Prime Minister Recep Tayyip Erdoğan was permitted to keep his account after indirectly threatening Arab Gulf states, following a history of making incendiary statements against the various Arab audiences on the platform, and targeted threats against the U.S. and western countries.
Piercing the Veil of Social Media Immunity
Various social media giants have maintained monopolistic control over the online content they provide. Companies like Twitter, Facebook, Instagram and YouTube create their own rules and control systems governing their platforms, enabling them to direct who has the ability to post content and to what extent their users can share such content. This systematic dominance over what can be posted, who can post, and the nature of the content that can be posted goes beyond the media giants prohibiting the spread of certain forbidden categories of speech, such as obscenity or hate-speech. Much of what social media entities have methodically controlled and blocked has been content promoting alternative sources of news.
Facebook, Twitter and mainstream media companies often work in tandem to block similar content under their vague policies and largely get away with their blanket censorship of predominately conservative user content due to the reliance on a section of the U.S. code that grants them legal immunity. Section 230 of 47 U.S.C. was enacted as part of the U.S. Communications Decency Act to safeguard internet platforms from potentially harmful or threatening third party content. Section b(2) of the Act promotes the policy of the United States as permitting an open online forum that fosters healthy competition among internet companies, free of governmental regulation. Section c(1) of the Act lists the core protection that social media giants use to block and censor users at their discretion, providing for a "good Samaritan" justification to take action against "offensive material". The section mandates that, "no provider or user of an interactive computer service shall be treated as the publisher or speaker of any information provided by another information content provider."
An issue of interpretation arises in the elasticity of the phrase "offensive material", which can be interpreted to mean a number of things in absence of a legislative list of what constitutes as "offensive". For instance, Ford Fischer, a popular Youtuber ad documentarian, faced severe pushback on his channel when the social media company began removing some of his previously posted videos that were labeled to be "offensive". The deleted videos provided new documentary evidence on the Holocaust, revealing modern updates on the terrible loss of life among European Jews and extermination tactics used by Hitler's Third Reich.
When Fischer contacted YouTube for answers on why they were erasing his videos, an employee referenced that his content violated a new policy against the promotion of historical material that in some way documented Nazism or promoted Holocaust denial. Fischer asserted that his videos did not promote Holocaust denial and that they provided primary source content contributing new information to the established history of the Second World War. Despite this, YouTube maintained its stance and refused to restore the deleted content.
Fischer's situation was by no means an isolated one, as the platform engaged in an effort beginning in the summer of 2019, that deleted material promoted by conservatives, patriotic nationalists, left-wing commentators, and non-partisan historians alike. Any content that was construed to violate their misinformed and historically adverse policy was at risk of removal. During this time, I interviewed Fischer about this alarming assault on his freedom of expression, and wrote an article published in the Daily Caller documenting this. Less than two years later, Fischer was hit with a massive attack to his account by YouTube, deleting many of his live footage uploads from the January 6th riot in Capitol Hill. YouTube imposed on unjust three-strikes system, where it can either remove a video without penalizing the user, remove the video and placing a "warning" label on the account of the user, or it can outright ban the user after 90-days of the initial deletion. YouTube can get away with banning any content it disagrees with and dubbing Fischer's videos as promoting "election disinformation" largely due to its legislative immunity under Section 230.
Congress provides social media companies ("internet providers") with even more ironclad protections within a section of the code that shields these entities from civil liability in 2(a). This section enables social media giants to restrict any form of online content, regardless of whether the expressed material is constitutionally protected under the Bill of Rights. This means that the content does NOT need to be lewd, harassing, excessively violent, or any of the other explicitly banned categories falling under or relating to obscenity, one of the various forms of free speech not protected under the Constitution. This protection against civil liability emboldens these companies to label any form of speech that the governing shareholders deem to be undesirable or impermissible, and fosters the present-day dilemma where Facebook, Twitter, YouTube, Google, and other companies can self-censor the content promoted by their users and violate one's basic civil liberties as it relates to posting online content. They are allowed to operate with unfettered, overbearing control over the scope of user data under sanction of federal law without impunity for violating the constitutional rights guaranteed to Americans.
Many conservatives and liberals alike have called for the repeal or revision of Section 230 in lieu of the warning signs pointing to dominance by a "technopoly". A technopoly sees that the vast power over the internet is amassed into the hands the above few media companies, who operate without impunity under federal law, while at the same time abusing this leverage to consistently violate individual rights protected by federal law. One of the most notable critics of Section 230 has been Justice Clarence Thomas, who has repeatedly called upon his colleagues in the Court to take up cases that would question the legality of the Big Tech's protections under the CDA. In-line with my own sentiment against how tech companies have long since abused their privileges following the creation of the Act in 1996, Justice Thomas points to two primary reasons that the protected status of these entities should be seriously reconsidered: Firstly, the courts' broad interpretations of tech companies' powers over user information have led to sweeping immunity for today's tech platforms. Secondly, recent examples of shown that social media companies never cease to abuse the privilege granted by Congress.
Justice Thomas rightfully incorporates a textualist perspective of Section 230 by pointing to how modern interpretations of Section 230 are overly broad and have expanded beyond the scope of the plain text of the statue. These interpretations "rest largely on 'policy and purpose'" as opposed to the reliance on the plain text itself. Thomas believes that courts have made a series of overly broad decisions that have allowed big tech companies to hide behind the "capacious" veil of statutory protection when it comes to defects in their products or services and the "malicious or objectionable activity of their users". Companies like Facebook should be held responsible for their own actions, omissions, and the activities of the users operating under their platform.
Enter: Elon Musk and the Campaign to Restore Free Speech Online
When looking forward, a ray of hope for online free speech liberation can be seen through the viral multi-billion-dollar acquisition of Twitter currently pending. This transaction between Elon Musk and the Board of Twitter has sparked a whirlwind of criticism, praise, and gossip from everyone watching to see if the media giant will receive new ownership. Just the preliminary negotiation process for buying the tech company has sent shockwaves across the country among those who are fearful that Musk will guide Twitter in a radical new direction and forever transform the identity of the social media entity. While others have expressed exuberance at the potential purchase that will signify a new era of tolerance for Twitter users, allowing for the open expression of political content that was once deemed controversial or even forbidden. Musk has been very open about his intent to restore free speech to the platform, tweeting that he opposed any form of censorship "that goes far beyond the law" and vows to uphold free speech that "matches the law" (is protected by the Constitution).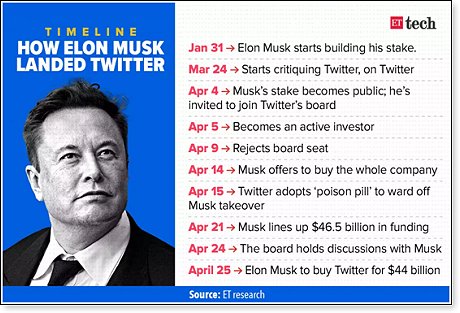 If the transaction goes through, Musk vows to transform Twitter into an arena of free speech, reworking the identity of the social media company into what all online platforms should aspire to be. Musk declared his support for free speech and intent to incorporate a pro-speech dynamic in Twitter's identity when submitting his letter to the Chairman of Twitter's Board of Directors Bret Taylor. In the letter, Musk proclaimed:
"I invested in Twitter as I believe in its potential to be the platform for free speech around the globe, and I believe free speech is a societal imperative for a functioning democracy. However, since making my investment I now realize the company will neither thrive nor serve this societal imperative in its current form. Twitter needs to be transformed as a private company." Musk concluded his bold letter by stating, "Twitter has extraordinary potential. I will unlock it."
Twitter users should live in constant worry for having their posts flagged or removed and should be free to express any political and historical views in their personal content, regardless of the perceived controversy from the left-leaning overseers policing the platform. Users should never live with the looming threat of being suspended for the slight disagreement or intolerance of their online views. If Musk becomes owner, he will likely put an end to many of Twitter's controversial cyber policies that unfairly suspend targeted accounts without clear justification for such action.
Musk has also criticized Twitter's sneaky shadow-banning algorithms targeting conservative users, known to suppress the follower counts of users, both influential and lesser-known. Such algorithms typically place an invisible cap on a user's account, restricting him/her from garnering notice from other likeminded users, while also suppressing the level of online traffic that their tweets can generate through clicks, impressions, and shares. The virality of Musk's desire to purchase Twitter has already impacted Twitter's shadow-banning algorithms, with a recent data report revealing that the follower counts for notable Republican users have seen dramatic spikes in new followers within days of Musk announcing his pending deal. These users see a much higher daily average of new followers and visits to their profiles, prompting some to question the nature of these changes. In contrast, a major dip in followers has been seen across a host of liberal users in the days following Musk's announced deal.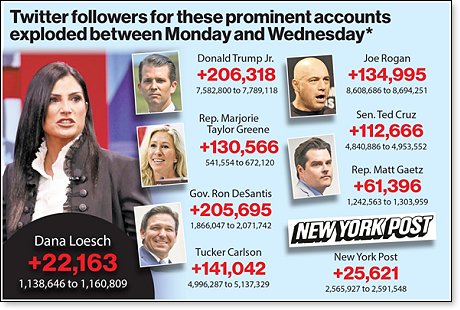 Donald Trump Jr. took notice of the undoing of the suppressing effects within Twitter's shadow banning, tweeting, "While I'm awesome and totally deserving of 87,000 new followers a day, it seems that someone took the shackles off my account." He further tweeted, "Wonder if they're burning the evidence before new [management] comes in?" By contrast, notable liberals such as Rep. Alexandria Ocasio-Cortez (D-NY) lost more than 38,000 in the span of a few days. Vice President Kamala Harris lost more than 28,000 followers on her personal Twitter account, while Senator Bernie Sanders' (D-VT) follower count was in decline by more than 23,000, and Senator Elizabeth Warren (D-MA) lost 17,800 followers. Musk also has plans to make Twitter's algorithm available to the public to address the many claims of nefarious suppression placed upon individual accounts. Twitter's management provided a weak claim that the fluctuation of prominent conservative users gaining massive increases in new followers, and the decline of existing followers among prominent liberal users, was most likely a result of increases in people creating new accounts — and those deleting them — in response to Musk's news of a deal.
With Musk currently mulling over the deal upon claims that Twitter has misrepresented the actual number of legitimate accounts it has vs. fake "bot" accounts, the hype over this pending $44 billion-dollar deal seems to grow by the day. If Musk follows through on his interest to purchase Twitter and reestablish the tech giant's identity to better serve the interests of the many marginalized users, he will shake up the world of Big Tech forever and provide relief to the millions of active users by restoring freedom of expression to the internet.
© Stone Washington
---
The views expressed by RenewAmerica columnists are their own and do not necessarily reflect the position of RenewAmerica or its affiliates.
---