Stone Washington
Targeted by rogue FBI: The plot to entrap General Flynn

By
Stone Washington
August 1, 2020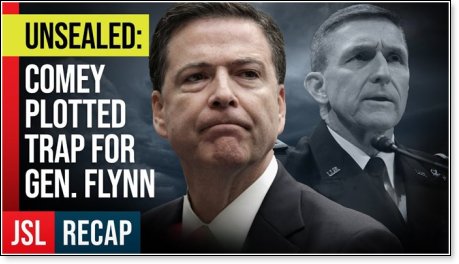 "Flynn's only crime was going to work for President Trump. He became an unwitting pawn in the FBI's quest to find evidence of a nonexistent "collusion" conspiracy with Russia to steal the 2016 election."
~ Gregg Jarret, Fox Legal Analyst
Framework for the fall of General Flynn
Michael Thomas Flynn served in the United States Army with distinction as a 3-star lieutenant general. For the first 22 days Flynn was the 24th National Security Adviser to President Trump's Administration until he was caught in the crosshairs of the Mueller investigation and later forced to resign from his position. Flynn was designated as a key person of interest in Mueller's investigation into potential Trump-Russia collusion during the 2016 election. This due to his key position as a senior adviser to the Trump Campaign in 2016 and with his three decades of military intelligence experience Gen. Flynn more than virtually anyone in America literally knows where all the bodies are buried.
Flynn's subsequent role as National Security Adviser to the President lasted only from January 22nd—February 13th 2017, the shortest of any previous tenure, which abruptly ended after Flynn was accused of supposedly lying to Vice President Mike Pence about the condition of his interactions with Russian ambassador to the United States, Sergey Kislyak. General Flynn was formerly the 18th Director of the Defense Intelligence Agency, the highest military intelligence officer in the nation, during the Obama Administration from July 2012 to August 2014 following his forced retirement from the military. General Flynn also assumed control over and became commander of the Joint Functional Component Command for Intelligence, Surveillance and Reconnaissance (a subordinate group to the United States Strategic Command), and chair of the Military Intelligence Board (MIB).
During this time, Flynn was notable for exposing the national security threat that ISIS posed to the United States if continually left unchecked as the terrorist entity expanded and took control over greater territory in the Middle East. Flynn's accurate and much-needed intel on ISIS was naturally at odds with former President Obama's relaxed and cautionary attitude toward the terror group. Obama was notorious for leading a hands-off approach to the war efforts against ISIS, mostly launching minorly impactful airstrikes and drone bombing campaigns. Obama sought to in his words, "degrade and ultimately destroy the terrorist group known as ISIL", to which Flynn viewed as totally unrealistic under the circumstances, according to a transcript of Michael Flynn on ISIS. Flynn criticized Obama's inability to better read the intentions of the Arab nations in the Middle East, while allowing ISIS to expand to its largest size, from 700 fighters remaining after Bush's second term concluded to between 20,000—31,000 fighters = a massive increase of between 2700—4400%. By CIA Director Brennan's own criticism, Obama was chastised for misreading the intentions of ISIS in assuming that they only sought to create a caliphate in Iraq, while overlooking their greater interest in "striking the West".
Since Gen. Flynn was incorruptible, he was targeted by the Obama Administration and framed to tie Trump into the bogus Russia-Trump hoax which they knew in their Jan. 5, 2017 meeting was a pile of lies from the beginning. Thus, Flynn was unjustly targeted by members of the Obama FBI under the guise of being a key figure of interest in Robert Mueller's Russia collusion witch-hunt. When then President-elect Trump prepared to enter office, Obama designated Flynn as a high-risk and warned against hiring him to a national security position. Flynn had been under investigation by the FBI as early as August 16th, 2016 when he became immersed into the agency's "Crossfire Hurricane" investigation (codename for the inquiry into possible links between Trump associates and Russian officials). Flynn's designated codename in the investigation was "Crossfire Razor". The supposed purpose of investigating Flynn was to discover if he was knowingly or even unknowingly "involved in activity on behalf of the Russian Federation which may constitute a federal crime or threat to the national security" of the United States.
The Crossfire Hurricane investigation was unable to establish any verifiable proof of Michael Flynn working on behalf of the Russian government in a criminal manner, in the same way that the larger Russia-gate investigation by Mueller's team was unable to establish any collusion between then candidate Trump and the Russian government to influence the results of the 2016 Presidential election. Inspector General Horowitz later testified before the Senate Judiciary Committee, speaking on his review of Crossfire Hurricane to reveal that he found no case of political bias or undue motivation was made to open the investigation into Michael Flynn, which satisfied the low threshold set by the DOJ and FBI. But in lieu of newly released evidence and documents on Michael Flynn's investigation, much of what IG Horowitz concluded is incompatible in light of what has been an unjust entrapment and persecution of Flynn by the Obama FBI.
This article will explore the most important pieces of evidence released in 2020 surrounding the timeline of events which include the infamous January 5th 2017 meeting between key Obama Administration officials, to the Department of Justice making the monumental decision to drop charges against Flynn in February 2020. Every major element surrounding Flynn's historic exoneration builds the case for how the once celebrated 3-star general became the primary target of ill-repute and disdain by Obama era operatives to ensnare President Trump into false notions of colluding with the Russian government and ultimately sabotage his Presidency before it began.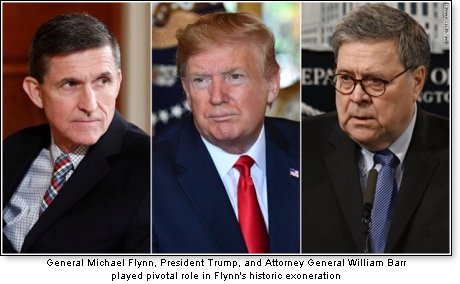 Infamous January 5th, 2017 meeting
Perhaps the most damning evidence of the FBI's coordinated scheme to entrap an innocent and distinguished 3-star General like Michael Flynn originated from the infamous January 5th meeting in the Oval Office, in the final days leading to Obama's departure and Trump's ascension. Knowledge of this meeting was uncovered earlier this year from a leaked email sent by Susan Rice to herself, 15 minutes after Donald Trump formerly became the 45th President of the United States. The email exposes those who were in attendance (including Susan Rice) during the Jan. 5th meeting, including President Barack Obama, Vice-President Joe Biden, FBI Director James Comey, and Deputy Attorney General Sally Yates. According to an article by the Hill, the subject of the meeting directly stems from a briefing held shortly before, by leadership among top intelligence agencies on "Russia hacking during the 2016 Presidential election." Also, in the meeting was discussion of the infamous anti-Trump dossier paid for by the Clinton campaign and DNC, and processed by Fusion GPS and former British intelligence officer Christopher Steele. A key question within the Hill article arises when it explores the classified segment of the Rice memo, stating that Rice suggested for the "outgoing administration withhold information from the lawfully elected incoming administration — for national security reasons. Could that mean they were devising rationales to keep Trump officials from learning about the controversial surveillance practices they had used against Trump associates?"
Tied into these unwarranted surveillance tactics used to spy on Trump campaign officials like George Papadopoulos and Carter Paige and wiretap conversations held in Trump Tower in 2016 is the corrupt targeting of General Michael Flynn. Rice is rumored to have been one of the primary officials involved in the unmasking of Gen. Flynn, indicating that he was also under surveillance by the Obama administration and that his name, citizen identity and other information was exposed. Due to their intrusive nature, umaskings by the federal government are supposed to be rare and carried out in a legally justifiable manner that protects the individual being unmasked. Despite this precedent, unmaskings of U.S. citizens names were a routine, common trend during the 2016 election and Obama's final year in office, setting a dangerous precedent through a coordinated effort to out the many deemed a threat to Obama's outgoing administration.
Disgraced FBI officer Peter Strzok's notes
According to a recent Judicial Watch press release, there are at least two sources that describe the January 5th Oval Office meeting; one being Susan Rice's email and another being a set of notes taken by disgraced former FBI Deputy Assistant Director Peter Strzok. Strzok and his former lover Lisa Page are notable for their leaked chain of hundreds of text messages regarding their mutual vitriol for then candidate Trump during the 2016 Presidential election, in addition to their planned "insurance policy" launched against Trump if he were to win the election. Strzok's notes provide the revelation that Obama and Biden greatly contributed to the meeting and that Jim Comey admitted to the controversial meeting between Gen. Flynn and Sergey Kislyak being "legit". Strozk's notes were utilized by Flynn's lawyer, Sidney Powell, arguing that they present "further stunning and exculpatory evidence" just as the case reached its climax in June. This shortly after Flynn's legal team filed in a federal appeals court to overturn the case after Judge Emmet Sullivan refused to honor the DOJ's dropping charges against Flynn. Strzok was also recently discovered to be the one who launched the Crossfire Hurricane counterintelligence investigation into Michael Flynn, and his notes indicate that everyone involved in the meeting discussed transcripts of Flynn's calls with foreign ambassadors.
The Jan. 5th meeting set the precedent for how the Obama Administration launched what has been discovered to be a sinister entrapment of Flynn by the FBI and Mueller's investigators, who forced Flynn to admit to lying about something to Vice President Pence (communication with ambassador Kislyak) that wasn't even a criminal offense as was perpetrated by Comey (who later alleged it was "legit"). Transcripts of the call were later declassified by current DNI John Ratcliffe. Regardless of his innocence, the fix against Flynn was in, as he was targeted by Obama officials to be outed as a scapegoat to ensnare Trump's Presidency with lies of Russia-collusion.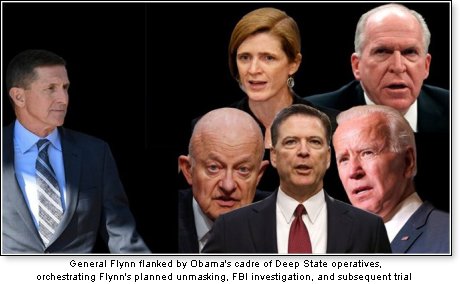 Also in the notes was the undeniable proof that Joe Biden was pivotal in this scandal to oust an innocent 3-star general, as he was the one who encouraged Obama to accuse Flynn of violating the Logan Act and to use such a violation as a means to investigate him, according to Susan Powell. This despite Biden caught repeatedly lying that he played no role in Flynn's targeted investigation by the FBI, having told ABC's George Stephanopoulos in May, "I know nothing about those moves to investigate Michael Flynn", only for him to be reminded about Flynn being the primary subject of the January 5th meeting and later to concede "I was aware ... but that's all I know." And later in an MSNBC interview, Biden lied again when stating, "I was never a part or had any knowledge of any criminal investigation into Flynn while I was in office, period. Not one single time," twisting the fact that the investigation into Flynn was counterintelligence based, not criminal. Furthermore, recently unclassified documents beside the Strzok notes prove that a request to unmask General Michael Flynn's identity was made directly in Joe Biden's name on January 12, 2017, 8 days before Trump entered office.
Department of Justice Intervention and Michael Flynn's Future
Following the Michael Horowitz's report, which displayed clear cases of FBI entrapment and prosecutorial malfeasance of which Flynn's lawyers emphasized in their defense of him in court, Clinton appointed Judge Sullivan nonetheless rejected the evidence of Flynn's innocence and set a sentencing date for January 28th 2020 later delayed to February 27th. Flynn sought to withdraw his guilty plea, since he was coerced/threatened into pleading guilty to offenses of which he was innocent of, and due to the "government's bad faith, vindictiveness, and breach of the plea agreement". Flynn argued that he was innocent and still had no memory of whether he had discussed sanctions with Sergei Kislyak or the details of their discussion regarding the United Nations vote on Israeli settlements in Palestine. In February 2020, Attorney General Bill Barr led the DOJ's intervention into the Flynn case, appointing Attorney Jefferey Jensen to review it in its entirety.
And by May 7th, the DOJ officially dropped the charges against Flynn, after even President Trump had publicly called for the charges to be dropped. But even after the DOJ dropped charges, Judge Sullivan, ever so disdainful toward Flynn, made the rogue and unprecedented move to ignore and not honor the DOJ's involvement. This prompted Gen. Flynn to appeal his case before the D.C. Court of Appeals, where in a 3-1 majority decision headed by Trump appointee Judge Rao upholding the DOJ's decision to drop charges, "directing the district court to grant the government's Rule 48(a) motion to dismiss ... [and] vacating the district court's order appointing an amicus as moot."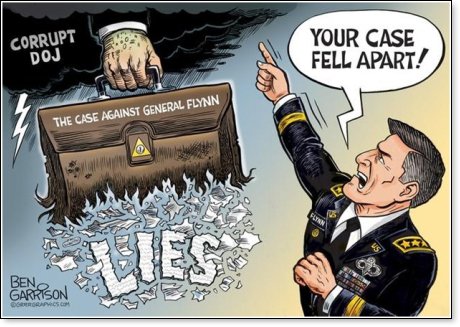 But even now, despite all of the above back-and-forth, Flynn's case has recently been announced to be reheard by the D.C. Court of Appeals after Judge Sullivan refused to accept their previous ruling, instead calling for a full court review. Oral arguments for this hearing have been scheduled for August 11th. Sullivan has displayed a clear disdain for Flynn and complete disrespect for the authority wielded by the Department of Justice, seeking to "scrutinize the reasoning and motives of the Department of Justice" and "constitute irreparable harms that cannot be remedied on appeal," according to Judge Rao. Sullivan has also deliberately and repeatedly ignored smoking gun evidence proposed by Flynn's legal team that FBI agents and Obama administration officials unjustly targeted Flynn without evidence of a crime, as proven in the 3 pieces of evidence (Rice memo, Strzok notes and Powell's testimony on the January 5th meeting itself). Even after being exonerated without a reasonable doubt, Flynn must now subject himself to yet another court hearing and review of his case. May God help Michael Flynn, an innocent patriot, brave 3-star General, and Democrat unlawfully ousted and betrayed by a group (Obama officials) in his own party.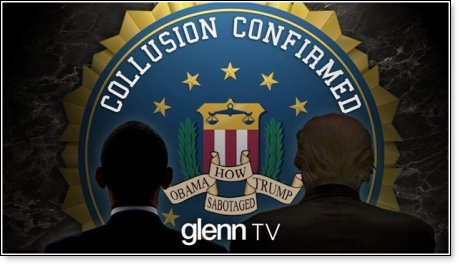 © Stone Washington
---
The views expressed by RenewAmerica columnists are their own and do not necessarily reflect the position of RenewAmerica or its affiliates.
---