Victor Sharpe
Ignorance is not bliss

By
Victor Sharpe
October 20, 2015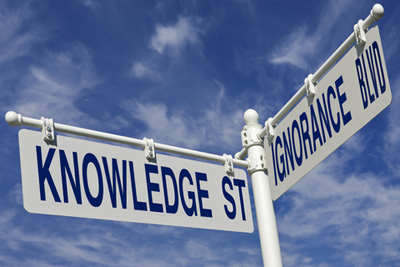 As far as adherents of Islam are concerned, there are no moderate Muslims and no radical Muslims. There are only Muslims.
All
must follow the strictures of Islam as promulgated in the Koran and the Hadith. If they depart in any way, shape or form from what is required of them, then they become apostates and are targets for the ultimate penalty as written in the Koran. It is thus forbidden for the Muslim faithful to interpret the Islamic texts.
Unlike Judaism and Christianity, which have undergone at different times a reformation, Muslims cannot ever depart from the words of Mohammed as written in the Islamic texts. The Koran and the Hadith are thus condemned to remain inviolate and frozen forever in the 7th century.
Without this basic understanding of Islam, which does not mean "peace" but means "submission," then non-Muslims are condemned to remain ignorant of this reality. In this instance, ignorance is
not
bliss.
Non-Muslims make a terrible mistake in believing that Islam is a religion of peace. It is a supremacist and triumphalist belief system which tolerates no other belief system as equal.
Islam means submission to the will; not to the will of the people as in a democracy, but submission to the will of Allah.
The tragedy is that no possibility exists whatsoever in any attempt, past, present or future, at reconciliation with Islam or its adherents by members of other faiths or ideologies.
Ecumenical parleys with imams are doomed to failure and are exercises in utter futility. Non-Muslims should learn what the Arabic word,
taqiyyah
, means.
With this knowledge, terrible as it is, there can at least be hope among non-Muslims as to how to defend themselves against Islam; what Winston Churchill once so presciently described as, "An ideology wrapped in a religion."
Turkey's Islamist president, Recip Tayip Erdogan, angrily mocked non-Muslims who tried to make a distinction between so-called moderate and/or radical Muslims.
He stated that, "there is no such thing as a moderate or a radical Muslim. There are only Muslims."
He went further and said this:
"The mosques are our barracks, the domes our helmets, the minarets our bayonets and the faithful our soldiers...."
Those leaders within Europe, the UK and the European Union, whose policies of permitting and encouraging an epic flood of Muslim immigration are ushering in irreversible calamity. Islam will harbor no equality but will demand total superiority.
Perhaps it would be wise to read or re-read my article and warning from several years ago:
Dhimmitude for Dummies
.
© Victor Sharpe
---
The views expressed by RenewAmerica columnists are their own and do not necessarily reflect the position of RenewAmerica or its affiliates.
---