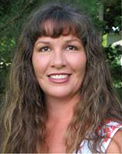 Gina Miller
States must stop same-sex 'marriage' judicial despotism

By
Gina Miller
December 3, 2014
Listen to an audio version of this column
Just in time for Thanksgiving, two more lawless federal judges, young ones who are Obama appointees, struck down state marriage protection laws in Mississippi and Arkansas. These are the latest examples of outrageous rulings by federal judges who have no jurisdiction in this area. The Constitution outlines the areas of very limited authority of the federal government and judiciary, and marriage is not an area in which they possess the rightful power to rule over the states. Therefore, this is a states' rights issue. Twisting the 14th Amendment to apply to degenerate sexual behavior and the perversion of the meaning of marriage is a travesty that must not be allowed to stand.
As we have watched these rogue federal judges impose a grotesque parody of "marriage" on the states, I have known it is up to the states to refuse to comply with these illegal rulings. Instead, state leaders, to a man, acquiesce to the futile appeals process. Ultimately, this issue will be decided by the Supreme Court, where again, it has no authority. And, what happens when the clearly-compromised Chief Justice John Roberts falls in line with his blackmailers, or whoever it was who pressed him to declare the plainly unconstitutional "Obamacare" law to be "constitutional"? What happens when the Supreme Court rules in favor of tyrannical insanity, to declare, against all truth and reason, that homosexuals have the "right" to "marry," and the states, in self-hobbling deference to the ruling, have no recourse to stop it?
If we allow ourselves to be bound under the illegitimate power of these lawless federal courts, we will lose our natural, God-given freedoms. One of the common talking points of the Marxist homosexual Left is to claim that same-sex "marriage" affects no one. This is a lie straight from the pit of Hell. It affects everyone. If this abominable perversion of marriage is forced on this nation, it will become illegal to refuse in any way to accommodate it. It's already happening with Christian business owners being legally assaulted by homosexualists. This is one major way in which the Godless Marxists behind this movement are working to accomplish the outlawing of Christianity and freedom of speech, expression and association of the American people.
Watching one rogue federal judge after another (with only a tiny few exceptions) force same-sex "marriage" on the states, I have repeatedly thought that the states
must
rise up and say, "NO!" Short of this, we will not be able to stop this lunacy. Since I live in Mississippi, this latest ruling truly hit home, and when I saw that the Obama judicial invasion had infected Mississippi, and his man on the bench in Jackson illegally shot down our marriage protection amendment, I shouted that our state must refuse to comply. It's the only way. Just as I thought this, I saw Bryan Fischer's latest column in which he says the same thing. In, "
Time for a Governor to Stand Up to Judicial Tyranny
," Mr. Fischer writes:
There is one and only one short range solution to a runaway judiciary on the issue of sodomy-based marriage: a governor with the testosterone to stand up and just say no.

Governors take an oath of office to uphold the federal constitution and the constitution of their own state. Any governor in any state with a marriage amendment as a part of his constitution has the right, nay, the duty, to refuse to comply with any judicial order to recognize same-sex marriage.

The Constitution is utterly silent on the topic of homosexuality and marriage, which means, according to the Constitution the Founders gave us, this is an issue reserved exclusively to the states.

Any ruling from any federal court that imposes domestic policy on a state is by its very nature unconstitutional, and no governor has any obligation to obey it. In fact, quite the opposite. He must refuse to comply with it, for to comply would mean he must violate his own sacred oath of office.
This is where we stand. We will not be able to stop this by capitulating to the federal courts that have no rightful authority in this area as it stands. Appealing these rulings will not succeed. We must refuse to comply, period. I realize this is a very tall order, and that there are fewer and fewer people every day who have the courage to boldly proclaim the fact that homosexuality is an immoral, unhealthy, unnatural behavior, and that there can never be such a thing as a marriage union between two people of the same sex, irrespective of how many evil laws are illegally passed by crooked judges. No longer will the powers-that-be listen to truth and sound reason, nor will they regard the whole of human history which consistently declares the only thing that marriage could ever be: the union of a man and a woman.
The people and the leaders of the states must be the ones who refuse to acknowledge these lawless federal court rulings. There is no other way to stop them. As Bryan Fischer writes:
The truth is the federal judiciary is impotent apart from the good will of the American people. Once the American people realize that the Supreme Court is a co-equal branch of government, not the superior branch of government, they can get back to governing themselves rather than deferring to black-robed oligarchs to make all the important decisions for them.

For a governor to stand up and refuse to cower to a federal court would not be civil disobedience at all. It would be constitutional obedience – obedience to the Constitution and its provisions in the ninth and 10th amendments, obedience to his own state constitution, and obedience to the oath he took before Almighty God.

Governors do not take an oath of allegiance to the Supreme Court. They take an oath of allegiance to the Constitution. It's time they started acting like it.
I cannot overstate the terrible importance of this issue. The radical homosexual movement is on steroids under this uncharged criminal in the White House, who is deeply on the side of this dark campaign. There are numerous battle fronts these pushers of degeneracy are waging. From our public schools to the business and corporate world to the media and entertainment industries, there is no area uninfected by the schemes of the Marxist homosexualists. The destruction of marriage and the silencing of any opposition, Christian or otherwise, to the insaniac "transgender" agenda, or any other aspect of this war of perversity, will be accomplished if the American people and the leaders of the states do not loudly and strongly resist this evil offensive.
© Gina Miller
---
The views expressed by RenewAmerica columnists are their own and do not necessarily reflect the position of RenewAmerica or its affiliates.
---