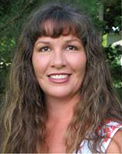 Gina Miller
'Check your privilege' nonsense infects college campuses

By
Gina Miller
November 5, 2014
Listen to an audio version of this column
On Sunday, the Pundit Press published a brief report about a flier campaign being waged by some leftist college professors. In, "
Univ. of San Francisco: Straights, Whites Have 'Heterosexual,' Racist 'Privilege,'
" you can see photographs of the absurd fliers that are intended to shame people into not speaking out against the tyrannical Left's un-American agenda. The message is further intended to indoctrinate young minds with bold, despicable lies put forth by feminists and other assorted malcontents who work to undermine all that has made America great.
We have seen so many stories of how our college campuses have been taken over by communist sympathizers, 60s radicals and domestic terrorists (but I repeat myself) who are teaching the most outrageous, anti-American, anti-freedom, pro-debauchery lessons to the impressionable, young people who attend. We have allowed the schools to be taken over by leftists, and now we have to deal with the fallout of future leaders who believe that the United States was founded as a purely unjust, wicked place that needs to be cut down to size. Thank the Lord that we do still have a remnant of good kids, especially among those who have been Christian home-schooled.
What of this "check your privilege" foolishness that some kids are eating up like candy? The writer at the Pundit Press, Aurelius, reports:
In a new campaign to reportedly raise awareness of "privilege," the University of San Francisco is handing out fliers telling anyone who is white, straight, Christian, or "able-bodied" that they are privileged and need to "check their privilege." The campaign was put together by three professors at the college and Student Life.

The fliers also claim that if you believe that your gender identity and biological gender are the same (that is, if you consider yourself a male and you are biologically male), you are privileged as well.

No matter who you are, no matter what your situation in life, if you have just one of these attributes, you are privileged and need to "check" yourself.
Check yourself? What the heck does that mean? We can guess. If you dare to speak against the Left's agenda – whatever aspect of it – in the society of a liberal college campus, this "check your privilege" nonsense is meant to shut you up. I would bet that it's fairly effective, because how can a young, "white" kid easily defend himself against such an nebulous, accusatory command? It's almost like the, "have you stopped beating your wife?" approach. Any reply appears defensive, and thus, "guilty."
This lunacy is not limited to the University of San Francisco. It is apparently being spread like a contagion to colleges all across America. Thankfully, not all the kids are buying it.
Tal Fortgang
, a clear-minded student at Princeton, wrote an excellent piece on this topic back in April. In, "
Checking My Privilege: Character as the Basis of Privilege
," Mr. Fortgang obliterates the gossamer-thin presumptions of the "check your privilege" rubbish. In part, he writes:
There is a phrase that floats around college campuses, Princeton being no exception, that threatens to strike down opinions without regard for their merits, but rather solely on the basis of the person that voiced them. "Check your privilege," the saying goes, and I have been reprimanded by it several times this year. The phrase, handed down by my moral superiors, descends recklessly, like an Obama-sanctioned drone, and aims laser-like at my pinkish-peach complexion, my maleness, and the nerve I displayed in offering an opinion rooted in a personal Weltanschauung. "Check your privilege," they tell me in a command that teeters between an imposition to actually explore how I got where I am, and a reminder that I ought to feel personally apologetic because white males seem to pull most of the strings in the world.
He then goes on to "check" through the "privilege" of his past, from the awful time his Jewish grandparents endured at the hands of the Nazis, to the tireless work ethic of his father, to his gratefulness for all he now has, a blessed upbringing in the blessed United States. He writes:
That's the problem with calling someone out for the "privilege" which you assume has defined their narrative. You don't know what their struggles have been, what they may have gone through to be where they are. Assuming they've benefitted from "power systems" or other conspiratorial imaginary institutions denies them credit for all they've done, things of which you may not even conceive. You don't know whose father died defending your freedom. You don't know whose mother escaped oppression. You don't know who conquered their demons, or may still [be] conquering them now.
As with all leftist arguments and ideas, this "check your privilege" meme is nonsensical, but reasonable, rational thought is not the point with leftists. This is meant to squelch ideas that are contrary to leftist doctrine, that defend the foundations of America and support its history. It's meant to divide us, to keep us at odds with each other, to redefine the foundations and moral institutions that made us the most free, most prosperous nation in the history of the world. And whatever made that happen must be destroyed. That means deconstructing and rewriting our history and maligning the "white men" (and their descendants) largely responsible for building this nation.
How do we counter this poisonous speech stopper? Naturally, we don't affirm the bogus premise. Since we don't have a stronghold in our schools or powerful influence in the "mainstream" media, we must each work to persuade our own kids. Being aware of the existence of such demented messages as "check your privilege" is important so that they can be refuted with truth and sensibility. The fact is that leftists want everyone to be equally miserable, and they despise that fact that people have different levels of talent, drive, beauty, work ethic, and of course, morality. Just as "affirmative action" policies are wrong, so is trying to push down and silence achievers by hurling the mindless, "check your privilege."
By simply being born in the United States, we are all greatly "privileged," no matter our race or any other factor the Left uses to categorize and divide us. What is labeled "privilege" should be rightly viewed as what it truly is: God's blessings and gifts He has generously given us, and we all have them, whether we acknowledge the Lord or not. We can do nothing to earn these gifts, and the Lord has been unimaginably kind to us. Rather than look at our blessings through the warped lens of false shame, we should be ever-thankful to God Almighty, from Whom all blessings flow.
© Gina Miller
---
The views expressed by RenewAmerica columnists are their own and do not necessarily reflect the position of RenewAmerica or its affiliates.
---