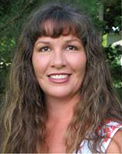 Gina Miller
Baby killers in MS handed victory by 5th Circuit panel

By
Gina Miller
July 31, 2014
Listen to an audio version of this column
The culture of death was given a win on Tuesday when a three-judge panel of the
5th U.S. Circuit Court of Appeals ruled
against the 2012 Mississippi law that requires abortion "doctors" to have admitting privileges at local hospitals. Therefore, Mississippi's last remaining abortion mill in Jackson can continue to practice its baby killing.
The
Jackson Free Press reported
on Tuesday:
The Jackson Women's Health Organization was unable to obtain the privileges and challenged the constitutionality of the law in court and succeeded in obtaining an injunction against the law in federal court.

The court only found the law unconstitutional as it was applied in Mississippi to the last abortion clinic, since it would have made abortion inaccessible in the entire state.

According to the standard set forth in Planned Parenthood v. Casey, a state cannot create laws or regulations regarding abortion that has the purpose or effect of imposing an "undue burden," defined as a "substantial obstacle in the path of a woman seeking an abortion before the fetus attains viability."
A different panel of the same court upheld an identical law in Texas that closed abortion clinics and left a longer distance for women to travel to obtain an abortion than some women in Mississippi would have to travel to reach an out-of-state abortion mill. This ruling was political and arbitrary, because "undue burden" was defined as the majority wanted it to be.
Circuit Judge Emilio Garza wrote in his dissent
:
By arbitrarily confining its undue burden analysis to Mississippi, the majority departs not only from the concept of a constitutional right to travel, but importantly from the text "any person" in the Due Process Clause. In assessing whether a state law unduly burdens the abortion right, courts must be able to consider the availability of abortion services in neighboring states. Accordingly, I cannot conclude, as the majority does, that our analysis must "focu[s] solely on the effects within the regulating state,"... or that [Jackson Women's Health Organization] has shown a substantial likelihood H.B. 1390 imposes an undue burden merely by causing women to travel to an adjacent state to obtain abortion services.

... Even accepting that the majority's factors somehow narrow its holding, I find its ad hoc approach to be unworkable. The majority does not even attempt to explain how this case's "factual context," the "statutory provision" at issue, and the "nature and process" of the admitting-privileges requirement purportedly combine to make this burden "undue."... The message for future courts and litigants is that a law causing the closure of all abortion providers in a state imposes an undue burden – unless it does not impose such a burden. The use of such an unprincipled approach to strike down as unconstitutional a state's exercise of its sovereign power to protect its citizens is particularly troubling.
Yes, the ruling is certainly "troubling," especially considering the nature of Mississippi's law. It simply required that these people who surgically kill pre-born babies must be able to admit women to local hospitals in the event that something goes even more wrong than a dead, tiny baby in a bio-waste bucket. It would seem that these death worshipers are, at the very least, disingenuous when they clamor and rail about "women's health" yet viciously oppose a legal protection for women's health.
Mississippi Republican Governor Phil Bryant
released a statement
in response to the ruling:
"I am disappointed that two judges concluded that HB 1390 is unconstitutional. This measure is designed to protect the health and safety of women who undergo this potentially dangerous procedure, and physicians who provide abortions should be held to the same standards as physicians who perform other outpatient procedures.

"It is important to note that today's opinion was issued by a divided panel of judges and not by the entire Fifth Circuit and that this action is just another part of the legal process. I will continue working with the Attorney General as his office petitions the entire court to hear this case."
Yes, hopefully this case will be reviewed by the entire 5th U.S. Circuit Court of Appeals, and hopefully an opposite ruling will be achieved. We look forward to one day seeing the last remaining abortion mill in Mississippi shut down for good.
© Gina Miller
---
The views expressed by RenewAmerica columnists are their own and do not necessarily reflect the position of RenewAmerica or its affiliates.
---