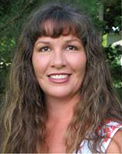 Gina Miller
D'Souza's "America" is vital refreshment for Obama-besieged nation

By
Gina Miller
July 14, 2014
Listen to an audio version of this column
On Sunday afternoon, my husband and I finally set aside a little time to make a very rare visit to the movie theater to see Dinesh D'Souza's,
America: Imagine the World Without Her
. I know many clear-minded people have already written glowing reviews, but there's always room for one more big thumbs-up. A number of liberals have also written typically spiteful "reviews" in an effort to thwart attendance. But, as we fully understand, if liberals hate it, then we know it's probably good, and this is certainly true with
America
.
From
the movie's website
is this synopsis:
Someone once observed: "America is great because she is good; if she ever ceases to be good she will cease to be great." Today that notion of the essential goodness of America is under attack, replaced by another story in which theft and plunder are seen as the defining features of American history – from the theft of Native American and Mexican lands and the exploitation of African labor to a contemporary foreign policy said to be based on stealing oil and a capitalist system that robs people of their "fair share."

Our founding fathers warned us that, although the freedoms they gave us were hard fought, they could very easily be lost. America stands at a crossroads, and the way we understand our past will determine our future. America the movie takes 21st-century Americans into the future by first visiting our past.

Gerald Molen, the Academy-award winning producer of Schindler's List, and Dinesh D'Souza, the creator of 2016: Obama's America, invite you on a journey of discovery that will bring you face-to-face with the heroes who built America, in the times in which they lived, bled, and sacrificed in order to build a great nation: Christopher Columbus, George Washington, Abraham Lincoln, Frederick Douglass, and others. You'll be there as Columbus sets foot on American soil, as bullets whiz by Washington's head, as Douglass demands that America live up to the promises of her Founding Fathers, and as Lincoln sacrifices thousands of lives, including his own, to right a great wrong of history.

We'll also meet their present-day critics, hear their stories, and then let you decide which America you believe in. From the team that created 2016: Obama's America comes the story not of a man but a nation, at the crossroads of hope or disaster, whose destination will soon be decided.
Leftist reviewers, whom I will not deign to cite, desperately try to paint the picture as being poorly made with hokey photography and graphics, amateur writing, and pretty much any other insult they can imagine, but none of those things are true. The cinematography is stunning and beautiful. The music score is outstanding. The writing and acting of the historic scenes is first class.
The message of the film is purely powerful. The lies about America from hard-core, anti-American leftists are presented in their own words, then they are each plainly debunked with common-sense truth based on our real history, rather than the Left's revised version of America's past. Overall, the picture is exceptional.
The title of the film, based on D'Souza's book,
America: Imagine the World Without Her
, may lead you to think that the movie will present an
It's a Wonderful Life
kind of story of an America-less world, but that's not what the picture does. Instead, it roundly disproves the main liberal lies about our God-blessed, marvelous nation. It doesn't downplay the evil of slavery, but it demonstrates that, while slavery has existed – and continues to exist – throughout human history, the United States is the only nation since the dawn of time to have gone to war with itself to abolish the evil of slavery.
With the devastating reality of what we are watching unfold in our nation today at the hands of the scrawny commie in the White House and his fellow-traveling buddies, Dinesh D'Souza's
America
is a much-needed fountain of fresh, cold, crystal-clear water. You need to see this picture. See it while it is still in theaters, because aside from its deeply moving message of truth, the film is simply gorgeous to see and hear on the big screen.
This is a picture that our younger people need to see, as well. The kids who are being taught leftist lies about America's past in public schools across our nation desperately need to hear the truth. It is vital that we get as many of our kids to watch this as we possibly can. This film should be required viewing in our junior highs, high schools and colleges.
As I said, go see this movie. It will give you a lift and likely bring a few tears of gratitude to the Lord for this precious and singular nation. And, if your theater audience is like ours was, you will probably give an enthusiastic round of applause when the ending credits begin to roll.
© Gina Miller
---
The views expressed by RenewAmerica columnists are their own and do not necessarily reflect the position of RenewAmerica or its affiliates.
---