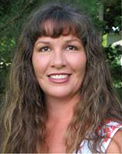 Gina Miller
Who will stop the criminal Barack Obama?

By
Gina Miller
June 19, 2014
Barack Obama (or whatever his name is) and his administration have become so blatantly lawless that non-zombie Americans are more furious than ever that no one in power will move to hold him and his collaborators accountable for their illegal actions against the United States. Many of us wear out our keyboards demanding action against him as we repeat the ever-expanding laundry list of Obama's crimes against the Constitution and malfeasance in office. Meanwhile, mealy-mouthed congressional "Republicans" sit on their hands and allow him to get away with murder.
Treason is on that laundry list. You don't give aid and comfort to the enemies of America, but Obama has. He has given money and weaponry to our Muslim enemies in the Middle East, turning the region upside-down, enabling the Muslim Brotherhood and its buddy groups to expand their hellish power. He has illegally, impeachably, made a deal with Taliban devils to trade a likely deserter and potential traitor for five Guantanamo Bay Muslim terrorist combatants, who will now go back home and resume their bloody "jihad" against the United States and pretty much everyone else in the world. He has refused to protect and defend the lives of the Ambassador and our other men who were attacked and slaughtered by Islamist animals in Benghazi, Libya.
He has armed criminal Mexican drug cartels with guns from the United States. He has spit on Congress' authority and illegally granted amnesty to possibly millions of illegal alien "youths" with the stroke of his tyrant pen. He has released countless thousands of criminal aliens onto the streets of America, and he has orchestrated a border-busting flood of illegal alien children and gang members in our southern border states. Yes, as the head of this crime syndicate of an administration, he is responsible for all these things and much more besides.
On Monday, it was announced that Obama intends to
unilaterally write federal law
by executive decree prohibiting "discrimination" toward homosexual, "transgender" and other sexual deviants in hiring practices by federal contractors. Who needs the legislative branch – you know, the only branch of the federal government allowed to make laws – when you have a dictator "executive" squatting in the White House, illegally making laws according to his whim?
Who will hold Obama accountable for his many lawless actions? He is clearly an enemy of the United States. How much more havoc must he wreak on our nation before the cowards in Congress finally stand up and put a stop to him and his partners in crime?
Who will stop the federal bureaucracies under his sway, like the Environmental Protection Agency, from needlessly and deliberately destroying our electricity plants with outrageous, tyrannical mandates based on environmentalist lies from Hell?
Who will stop him from using the Internal Revenue Service as a weapon against our God-given, First Amendment-protected right to speak out against him and his anti-American administration?
Who will stop him from destroying our military, not only by gutting our arsenal and the number of troops, but also by polluting it with proud degenerates and imposing the insanity of women in ground combat units?
Who will stop him from illegally writing laws and ignoring legitimate laws of the United States?
While this man grows more brazen in his lawlessness every day, we can't say much of this surprises those of us who have watched him since he appeared on the national stage, seemingly from nowhere, back around 2007. From what little we knew of his past, his affiliations and his own words, we warned you that this man was a communist with bad designs on our country. What he has done since being installed in the presidency has only further proven this to be true.
In his Renew America column, "
Obama Arresting Citizens Who Criticize Him,
" Reverend Austin Miles wrote:
While marching America into Communism, Obama, right from the beginning, was not subtle. He told Joe The Plumber that he intends to "Redistribute the Wealth," a page right out of Karl Marx. After hijacking The White House he immediately appointed CZARS, an office known only in the former Communist Soviet Union.

Those who oppose the redefinition of marriage are sent to "sensitivity training," which in Communist led countries means, "Re-education camps." Those who dissent in any way are required to submit to, "Psychological Evaluation." In Communist countries, Christians and anyone who opposes government are sent to insane asylums.
No, Rev. Miles is not being hyperbolic. He's telling it like it is.
Where does this stop? More people than ever are demanding Obama's impeachment and removal from office, and some are in positions of power in which they could do something about it. The American people (the millions of us who are sentient anyway) are at our wit's end. We feel powerless outrage at this communist machine that has commandeered our nation and with impunity is wrecking our freedoms, our Constitution and our representative Republic. Which of our congressmen will band together and finally resist, in a real way, the evil tyrant snake in the White House and his cohorts-in-crime in the administration and federal bureaucracies? Who has the courage to do so? Anyone?
© Gina Miller
---
The views expressed by RenewAmerica columnists are their own and do not necessarily reflect the position of RenewAmerica or its affiliates.
---