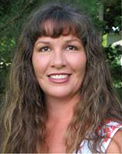 Gina Miller
Treasonous Obama is a clear and present danger to America

By
Gina Miller
June 5, 2014
How can anyone not see that Barack Obama (or whatever his name is) is an enemy of the United States? Many of us have been saying this for years now, because the signs are evident that this man does not like America and is actively working to tear down our constitutional foundations, our freedoms, our military, our energy sector, our borders, our medical and health insurance systems and American way of life. He has broken our laws and spit on the limits of his power at every turn, and yet the despicable media and his fellow-traveling, commie Democrats have spun and lied, "justifying" almost everything he and his administration have done. Where are the Republicans? I believe they are scared to death of him (those who aren't leftist globalists themselves, anyway).
Now, with this treasonous, illegal terrorist prisoner swap for Army Sergeant Bowe Bergdahl, who appears to be a deserter, if not a traitor, it's harder for Obama's sycophants to defend his actions, yet they are still trying to do so. They have their talking points: "We don't leave anyone behind," "Bowe was gravely ill, and immediate action was needed." In the
Taliban video
of their turnover of Bergdahl, he appeared to be anything but sick, but we know that's not remotely the point. It's just a ruse, as are all the other spins they're putting, and will put, on this dark story.
As for not leaving anyone behind, as early as 2010, the
U.S. reportedly knew
that he had indeed deserted and was possibly working with the Taliban. The "we don't leave anyone behind" doesn't hold water when you're talking about a potential deserter-traitor, unless you're working to bring him to justice. Men reportedly died trying to find him.
This latest detestable move by Obama is stunning in its sheer brazenness. And, guess what! He will get away with it. The other day, I heard Senator Jim Inhofe, ranking member of the Senate Armed Services Committee, on
Andy Dean's nationally syndicated radio show
telling Andy that there is nothing Congress can do to Obama to punish him for this crime against America. Nothing Congress
can
do, or nothing Congress
will
do? Yeah, we know.
And, Obama is not sorry, nor is he backing down. As
The Hill reported
on Thursday:
"I make absolutely no apologies for making sure we get back a young man to his parents," Obama said at a joint press conference in Brussels with British Prime Minister David Cameron.

Obama said he had "discussed with Congress that something like this could occur" and reiterated that his administration had pressing concerns about the health and safety of Bergdahl.

"With the fragile nature of these negotiations, we felt like it was important to go ahead and do what we did," he said.

Obama reiterated that no matter what the allegations surrounding Bergdahl's conduct, the U.S. had a "basic principle" that they "do not leave anybody wearing the American uniform behind."

"The American people understand this is somebody's child and that we don't condition whether or not we make the effort to get someone back," Obama said.
Uh, no. The American people understand that what Obama did is a purely evil, illegal thing, unleashing remorseless murderers on the world, while rescuing a likely Army deserter. What the American people understand is that Obama is a lawless enemy of the United States who deserves
impeachment and removal from office
, at the very least. With his treasonous actions, he is a clear and present danger to this nation and its people. He is a liar through and through, and although he may not understand how deeply he is hated by most of the American people, I'm certain he couldn't care less about it.
In "
The Obama Five
," Dan Popp makes excellent points about the Muslim animals the Dear Leader set loose on the world:
On Sunday, the President of the United States illegally released five mass murderers. Period. Full stop. Many people are focused on the man we supposedly got in trade for them. Now, Bowe Bergdahl is a fascinating character, no doubt. He's just the kind of distraction Barack Obama would need in order to keep people from thinking about one of his most lawless actions to date. But whether Bergdahl is a soldier or a deserter; whether he would have been "left behind" or whether he left us; and whatever is up with his scary parents, it's all small potatoes. His story is important, but the scope of its impact is limited. He's the beautiful magician's assistant.

The Main Event is the release of five mass murderers.

These "Taliban commanders," as they've been called, are not soldiers. They didn't wear the uniform of a nation state. I wonder whether it's even accurate to call them "terrorists." In order to commit acts of terror, the people you're terrorizing have to understand your goals. They must know what they would have to do to make you stop. By killing Muslims as well as Christians, Jews and others, these monsters have muddied their political goals, if they ever had any. It seems they kill because they're evil. Nothing would make them stop except force. They're not generals. They're serial killers.
This is just the latest of many, many "gifts" our "president" has given us and the world. Who will stop Barack Obama? Can he be stopped? I don't believe he can, unless the Lord Himself stops him.
On the epigraph page before the Foreword of William Shirer's 1959 book,
The Rise and Fall of the Third Reich
, is a quote from Field Marshal Walther von Brauchitsch, Commander in Chief of the German Army from 1938 to 1941:
Hitler was the fate of Germany and this fate could not be stayed.
I believe the same is true of Barack Hussein Obama and the United States of America. The hideous departure of American society from a right and true moral foundation based on God's precepts has brought us to where we are today, with social ills abounding. The explosion of sin in America, the cultivation of a piggish, indolent entitlement mentality, the embrace of violence-as-entertainment, the bloody ocean of baby-killing, the aggressive celebration of sodomy and the disdain for Christian wisdom and moderation have earned us God's judgment on this cancerous nation. Obama and the many other thoroughly corrupt leaders are part of God's judgment on us. We brought this on ourselves.
Dark and darker days are ahead.
© Gina Miller
---
The views expressed by RenewAmerica columnists are their own and do not necessarily reflect the position of RenewAmerica or its affiliates.
---