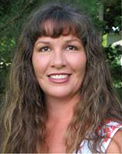 Gina Miller
Rush's humor sails over HuffPo writer's head

By
Gina Miller
June 2, 2014
As usual, Rush Limbaugh's kidding goes right over the head of leftists. The Huffington Post's Catherine Taibi apparently didn't hear the mirth in Rush's voice when
he took a call on Thursday
from a man who called himself "Tina." The headline of her short piece is, "
Rush Limbaugh Gets Schooled By Transgender Caller
." But, that's not what happened. In part, she wrote:
Rush Limbaugh got a long overdue lesson on Thursday when a transgender caller, Tina, smacked down his use of the word "tranny."

While attempting to defend himself against the caller's claim that he is anti-transgender rights, Limbaugh assured her that he has "been for trannies for a long time."

"Well actually, I did hear you using that term," Tina said. "And a lot of us do find that to be rather offensive because of the way that it's been historically used."

"Tranny is offensive?" Rush responded. "I heard Alec Baldwin use the term."

... Tina stressed that the term is neither "cool" nor "hip" and is not appreciated by those genuinely fighting for transgender rights. Still, moments later, Limbaugh appeared to have learned nothing from the lesson.

"How do people know you're a tranny?" he asked.

Sigh.
I heard that call in its entirety, and Ms. Taibi clearly didn't "get it," because it was plain that Rush was not serious, nor was he defending himself (unless you consider his correcting the caller's poor listening to be "defending" himself). He was being light-hearted, and what he said was funny, as he meant it to be. "I heard Alec Baldwin use the term" (as well as much of what else he said) should have been a clue that he was joking, but it sailed smoothly by Ms. Taibi. It seems neither she nor the caller are familiar enough with Rush's vocal nuances to recognize when he is playing around. Those of us who have listened to Rush for many years could easily hear that he was just having a little fun with "Tina."
© Gina Miller
---
The views expressed by RenewAmerica columnists are their own and do not necessarily reflect the position of RenewAmerica or its affiliates.
---