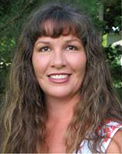 Gina Miller
HRC homofascists brazenly target Southern states

By
Gina Miller
May 24, 2014
The full-frontal assault on marriage continues unabated as lawless federal judges across the land overturn the will of the people of sovereign states in writing law from the bench imposing same-sex "marriage" where it has been firmly rejected. The latest bad rulings are from Pennsylvania and Oregon, where federal judges this week nullified voter-approved protection of marriage. In Oregon, the decision was made by an openly homosexual Obama appointee. No one is pointing out the fact that the sodomite judge should have recused himself due to his clear conflict of interests, but of course, judicial ethics are so passé in our brave new world.
I'm still waiting for the states to stand up to these rogue, activist federal judges and tell them, "Okay, you've made your ruling, now enforce it – if you can." But courage is in very short supply today, especially when it comes to opposing the militant homosexualists. The
true "homophobia"
is seen in people who, out of fear of the reaction of vicious homosexual activists, are too cowardly to stand up and tell the truth about the perversity of homosexuality and the dangers to all our freedoms from the radical homosexual movement.
Riding the dark wave of head-spinning "success" of this devilish movement under the homo-cheerleading Barack Obama (or whatever his name is), leaders of the Human Rights Campaign (HRC), a national sodomite activist organization, have proudly announced an 8.5 million-dollar "permanent" effort, called
Project One America
, to impose its degenerate will on the southern states of Mississippi, Alabama and Arkansas.
From the April 26th
HRC press release
:
"Right now, this country is deeply divided into two Americas – one where LGBT equality is nearly a reality and the other where LGBT people lack the most fundamental measures of equal citizenship. Project One America is an unparalleled effort to close that gap, and it opens up a bold, new chapter in the LGBT civil rights movement of this generation. In this grand struggle for equality, we can't write off anyone, anywhere," said HRC President and Arkansas native Chad Griffin.

Project One America is the very first campaign of its kind to work exclusively on LGBT equality in Mississippi, Alabama and Arkansas – where there are no non-discrimination protections for LGBT people at the state or local level in employment, housing or public accommodations, and where each state's constitution expressly prohibits marriage equality.
This campaign seeks to align itself with the legitimate civil rights movement, but unlike that movement which rightly sought equal protection under the law for black people, this movement is not based on an innate quality like skin color, but rather on perverse, physically dangerous sexual behavior that has been repeatedly demonstrated to be changeable. For homosexualists to compare their demands and their "struggle" to the true civil rights movement is an affront to the people who undertook the real deal.
The truth is that homosexuals already have equal rights. In fact, because of unconstitutional "hate crimes" laws, they have more than equal rights. They also have the same right to marry as any other person, provided they engage in a true marriage union as it can only be, between one man and one woman. There is no such thing as "marriage equality." There is only marriage. Any other pairing is not, and never will be, a marriage, no matter how many abominable laws are passed.
As for the HRC's claim that homosexuals need "protection" in the areas of employment, housing and public accommodations, where is there a problem with these things? Where are sodomites routinely fired simply for being homosexual? Where are they denied housing or access to public accommodations? Now, if you're talking about a man who insists on making a public spectacle of himself by pretending he is a woman, dressing like one and demanding that others go along with his deplorable charade, then it is natural that normal, right-minded people will resist this and regard him as a pervert, because he is. No one should be forced to hire or accommodate a mentally disordered person who insists on shoving his proclivities in our faces, but that is what these people are pushing. Behavior-based, Homosexual and "transgender" employment non-discrimination laws are anathema to our God-given rights as protected by the Constitution.
For years now,
I have warned
you that the goals of the militant homosexual movement are nothing less than the complete obliteration of any opposition to it, and that includes
Christian expressions of the Biblical truth
about the inherently immoral, unnatural and unhealthy reality of homosexual behavior. Further, the bottom-line goal has nothing to do with the bogus cries of "equality." The outlawing of Christianity is the goal, because it is God with whom these degenerates are at war, and God's people, by proxy. Those who war against God are inspired by Satan to do his will. Satan despises and seeks to destroy all of creation, but especially the true people of God who are saved by the blood of Jesus Christ. Therefore, he seeks to crush our influence, our speech and all our freedoms, and he's more than happy to use homosexual activists as pawns in his plan.
Don't doubt for a minute that this is the bottom line. And now, as this age draws to a close, we see the rapid ramping-up of evil and tyranny in our nation and world. Jesus' warnings of the terrible time of the last days echo in our minds. As we look around, we see the forces of Hell prevailing at every turn, and as Jesus promised, it will certainly grow to unimaginably horrible levels unseen in the history of our world.
So, the sodomites are turning the fire power of their "gay" guns on our southern states. In their brazen, shamelessness they see diabolical victory in their sights. They admit that this won't be easy, since the southern states have a stronger Christian conservative foundation than other parts of the country, but that foundation is only as strong as its weakest public official, and they're already caving in several Mississippi cities where cowardly councils have adopted homosexual-friendly resolutions.
We are in a battle for the soul of our nation, and the battle is a spiritual one. It must be fought with plenty of prayer and self-examination by the people of God, who are the only ones who have the power through the Lord, if they are willing, obedient and courageous enough to use it, to push back against the forces of darkness that seek to smother us under crushing, evil tyranny.
© Gina Miller
---
The views expressed by RenewAmerica columnists are their own and do not necessarily reflect the position of RenewAmerica or its affiliates.
---