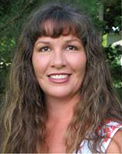 Gina Miller
"Homophobia"? Really?

By
Gina Miller
March 31, 2014
Listen to an audio version of this column
Words and their meanings matter (yes, I know: "Duh, Gina!"). The Left also knows this and has spent decades hijacking, redefining and creating words to cloak the truth of their anti-Christian, anti-American, freedom-robbing agenda. One of the areas in which we see this quite clearly is the radical homosexual movement. The big, little word they have hijacked is "gay." Gay has nothing to do with homosexuality. It means "cheerful," and I can think of few words that more poorly describe the militant homosexual activist than "cheerful." One only needs to be on the receiving end of their vicious vitriol to wonder how they ever got away with hijacking "gay."
Another of the homosexual movement's hijacked words is "gender." Do you remember the real meaning of gender? If you attended school back when they were still teaching proper English, with reading, writing, grammar, spelling and – shocker! – even cursive writing, you may recall that gender is a grammatical term. It is a term used to classify words into categories of masculine, feminine and neuter. So, in come the wizards of dark to latch on to the word "gender" and use it as a replacement for "sex," because they know that there are only two sexes, period. Yes, even accounting for rare birth defects in reproductive organs, people are either male or female.
"Gender" misused is a very malleable word, as we now see! It can be used to deny reality till the cows come home. Are you a man with a mental disorder who believes he's a "woman" "trapped" in a man's body? Boom! You now have a "gender identity" that just happens to differ from your sex. What could be easier? With the hijacking of gender, these people can now create a plethora of genders limited only by their warped imaginations. They have buried the true meaning of the grammatical term gender under a mountain of deception and bogus psychobabble.
Another deception is the made-up word "homophobia," which is a prized tool of the radical Left, a bludgeon designed to silence critics of the militant homosexual movement. A phobia is a persistent, irrational fear. It implies mental instability. After all, if your fear is
not rational
, then there's something wrong in your thinking, and you are needlessly fearing whatever it is you irrationally fear.
I do not fear homosexuals, irrationally or otherwise. Anyone who speaks unequivocally of the immoral, unnatural and very unhealthy reality of homosexual behavior is invariably maligned as being "homophobic." Superficially it doesn't even make sense, but when you look a little deeper, it should occur to any thinking man that those of us who speak boldly against this diabolical movement are in reality the
opposite
of "homophobic." If I am unafraid to call a spade a spade, then how can I be accused of being afraid of the spade? It's nonsense, but homosexual activists don't let sense impede their wrong-headed assertions and twisted agenda.
While I do not concede the faulty premise of the sham term "homophobia," I can tell you that if there is anything close to "homophobia" out there, it is found in people who bow in subservience to the perverse demands of the homosexual movement. It is the people who run corporations who fear lawsuits by these activists, and who cast aside the rights and concerns of their employees to accommodate the small percentage of deviants who insist on imposing their degenerate bedroom habits on their coworkers and workplaces.
If "homophobia" were a real thing, it would describe the behavior of politicians and managers and leaders of companies, schools, churches and institutions who abandon their moral convictions and compromise their principles in obeisance to what they inherently know is wrong. Why do they do this? Their "homophobia" (which, in truth, is just cowardice) directs them, because it is out of fear of media attacks, lawsuits, loss of employment, even fear of the disapproval of others, that they step aboard the hijacked-rainbow express. But using the term "homophobia" to describe what is simply cowardice isn't right, because the fact is that "homophobia" is a phony construct of the radical Left. It is a word weapon with a false meaning.
We have allowed the Left to abuse and distort our language for so long that we may not be able to gain control of the national dialogue. We are also at a disadvantage in that the powers of the air – the media, entertainment, Hollywood, and the rest – are controlled by leftists, so naturally they determine the "memes" and the terms. Neither does it help our cause that the younger generations are being dumbed-down to the point that many of them leave school unable to write a coherent paragraph, much less have a strong grasp on the meaning of words and why it matters. But, that's just the way the anti-American, anti-freedom, Godless Left likes it. Dumb people are as malleable as the "new" term "gender," and they can easily be made to proudly and stupidly embrace their chains by the powerful, evil tyrants who have a very good grasp on the English language.
© Gina Miller
---
The views expressed by RenewAmerica columnists are their own and do not necessarily reflect the position of RenewAmerica or its affiliates.
---