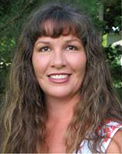 Gina Miller
Why are Christians (really) the world's most persecuted group?

By
Gina Miller
March 11, 2014
Listen to an audio version of this column
The title of the column caught my eye: "
Why Are Christians the World's Most Persecuted Group?
" It was linked from the Middle East Forum website at Matt Barber's cool, new site,
BarbWire.com
. From the title of the column, written by Raymond Ibrahim, I thought that maybe he had laid out the bottom line truth of why Christians, along with Jews, are indeed the most reviled and persecuted people on Earth. But he didn't.
His column made three points in answer to his title's question. He wrote that Christians are the most persecuted because Christianity is the largest religion in the world, Christianity is a proselytizing faith that seeks to win over converts, and Christianity is the quintessential religion of martyrdom. While these three points are true, do they really explain why Christians are the world's most persecuted group? No.
There can be no understanding of the answer to this question without the acknowledgment of the reality of the spirit realm, Who God is and who His spiritual enemies are. As a Christian, I am certainly writing from the vantage point of the knowledge that God the Father is the Creator of all that is, that His Son Jesus came to earth in the form of mankind, lived a sinless life, as no man could ever do, and willingly gave Himself as the atoning sacrifice for all people who would believe in Him. Only through Jesus' sacrifice are we saved, reconciled to God and snatched from certain, eternal death. This matters greatly (it's all that
does
matter, in fact), because whether we believe it or not, we are all accountable to our Creator, and each of us will one day stand before Him to answer for what we did with the life He gave us.
How then is it that the world despises Christians, as well as Jews, above all others? It is because of the eternal enmity chosen long ago by Satan when he decided in delusion that he could be equal in power to his Maker, and in rebellion was forever cast out of heaven – along with his fellow angel followers – and given temporary authority over the world. In the Garden of Eden, Satan talked Adam and Eve into that same rebellion against the Lord. The world has been under the curse of sin and death ever since.
From the beginning of time, Satan and the other fallen angels (demons) have made war against the Lord and His creation. It is their sole mission to steal, kill and destroy what God has made and to keep as many people as possible from the knowledge of salvation through Jesus. In this mission, they have heaped deception upon deception for mankind. They have created countless false doctrines and distractions to mislead and deceive people into taking the path to Hell. The world's false religions – all those whose foundation is not solely the Gospel of Christ – lead to one place: eternal damnation and separation from God. This includes false, so-called "Christian" religions that deny Christ as the only Way to salvation, and instead, rely on traditions of men and on works to "earn" salvation, something we could never earn.
The frenzied, irrational hatred people of the world have for Christians is inspired by, and based in, Satan's hatred for God and His people. It's a demonic hatred found in people who have rejected the Lord. Have you ever noticed that there is not the same deep hatred for non-Christians and non-Christian religions? Satan doesn't hate his own work; he aggressively promotes and supports it. Supernatural hatred for Christians and Jews exists because they are God's people, the real deal, chosen by Him from the foundation of the world to be miraculously reconciled to Him. We simply remind Satan of his eternal defeat and the fact that his time as "the god of this world" is short and growing to a close. He is furious in his great loss.
What about Islam, the
second largest religion
in the world? The roots of who would later become the Arab Muslim people go back to Abraham and Ishmael, his son from the Egyptian woman Hagar, the son Abraham had as a result of his brief unbelief in God's ability to give him a son through his elderly wife Sarah. The descendants of Ishmael also carry the blessing of the Lord promised to Abraham for his children; therefore they are a multitude.
Islam is a demonic, militant-political-religious ideology born of the children of Ishmael, and like them, it has greatly proliferated. It is one of Satan's premiere deceptions, tyrannically ensnaring countless millions of people. And to this day, the
word of the angel of the Lord
to Hagar concerning Ishmael stands true:
10 And the angel of the Lord said unto her, I will multiply thy seed exceedingly, that it shall not be numbered for multitude.

11 And the angel of the Lord said unto her, Behold, thou art with child and shalt bear a son, and shalt call his name Ishmael; because the Lord hath heard thy affliction.

12 And he will be a wild man; his hand will be against every man, and every man's hand against him; and he shall dwell in the presence of all his brethren.
True, that!
Those who adhere to Islam naturally have a demonically-inspired hatred for the people of the Lord, but as the Bible says, they hate everyone. However, it is with the deepest of hatreds that they regard Christians and Jews, because their hatred is Satan's hatred, and it goes well beyond simple dislike or disagreement on principles. It goes to the heart of the spiritual essence of the foundational struggle, to the basic forces of darkness and light.
Yes, all of this is about the war between good and evil, God and Satan, and the war itself is already won. Jesus got the victory over sin and death at the cross, so Satan stands defeated, but the battles in this world are not yet over, and Satan still retains great power over the world. We must never underestimate him.
At the same time, as we watch our world marching inexorably toward the horror of the very last days and the period of great tribulation, those of us who put our trust in the Lord must not lose courage or hope. The Word of the Lord is true, and every bit of it will come to pass. This is why we see such a feverish effort by satanically-inspired people to eradicate all vestiges of Christianity in America today. The campaign has its source in the demonic realm. The power of God to save us is real – it's the
only
power of true salvation – and the devil knows it.
Jesus has already warned us
of the world's hatred:
16 Ye have not chosen me, but I have chosen you, and ordained you, that ye should go and bring forth fruit, and that your fruit should remain: that whatsoever ye shall ask of the Father in my name, he may give it you.

17 These things I command you, that ye love one another.

18 If the world hate you, ye know that it hated me before it hated you.

19 If ye were of the world, the world would love his own: but because ye are not of the world, but I have chosen you out of the world, therefore the world hateth you.

20 Remember the word that I said unto you, The servant is not greater than his lord. If they have persecuted me, they will also persecute you; if they have kept my saying, they will keep yours also.

21 But all these things will they do unto you for my name's sake, because they know not him that sent me.
That's the bottom line. Those who belong to Jesus will see persecution in this world, and that's because we bear His name. But persecution for the sake of Jesus' name is not to be feared. Even though it may not seem to be, it is a blessing. He that is in us is greater than he that is in the world, and the Lord will never let us go, no matter how bad things get.
Finally, if you do not know the Lord, please take time to open a Bible and read about His marvelous love for you. No matter what you've done, He will forgive you, save you, and give you a new spirit, new life, joy and amazing peace unlike any peace the world could ever offer.
He's calling you
. Seek Him, and you will find Him.
© Gina Miller
---
The views expressed by RenewAmerica columnists are their own and do not necessarily reflect the position of RenewAmerica or its affiliates.
---