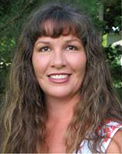 Gina Miller
Yes, homosexual movement is after your God-given rights

By
Gina Miller
February 3, 2014
Listen to an audio version of this column
We have repeatedly
warned you
that the radical homosexual movement's goal is nothing less than the
obliteration of the rights
of those who oppose it. Homosexual activists parrot their lying talking points, constantly denying that this is the case. I can't tell you how many countless times these people have screeched and wailed at me in comments sections of my columns that homosexual "rights" will never affect Christians or any others who oppose them. This is a damnable lie. Homosexual "rights" and the free exercise of religion cannot coexist. They are mutually exclusive, and one must give way to the other.
We have yet another proof of this in Massachusetts, a state in which the militant homosexual movement is on a vicious, seemingly inexorable march. On Friday, MassResistance reported on the story of a homosexual activist going through legal channels to force a Catholic school to hire him, despite the fact that he is "married" to another man.
From the
MassResistance report
:
Back in July, Matthew Barrett of Dorchester applied for a job as the food service director at Fontbonne Academy, a Roman Catholic girls' high school in Milton, Mass., and was subsequently offered the job. When he filled out a pre-employment form listing his "husband" as an emergency contact the school told him that "the Catholic religion doesn't recognize same-sex marriage. We cannot hire you."

Barrett claimed to be shocked by the school's action. But it appears that he was purposefully dishonest. He told the Boston Globe that he was raised a Catholic and that he was informed by school officials during the interview process that employees are expected to follow Catholic doctrine. However, he did not tell the school that he was openly involved with homosexual behavior and was in a "gay marriage." Those, of course, are serious violations of Catholic teaching.
We have seen this over and over: homosexual activists targeting Christian and Catholic businesses and organizations for the sole purpose of bringing legal action against the leaders when they predictably refuse to acquiesce to the homosexuals' demands. And, of course, the homosexuals lie about their agenda and intentions, just as this man apparently did.
Having told the Boston Globe that he was raised Catholic, he knows darned well what Catholicism teaches about homosexuality. He also admitted that the school advised him that he must adhere to Catholic doctrine, which he claims he thought meant only "participating in prayers." Yeah, sure. It's a stretch to believe he was not lying when he says he was "surprised" that the job offer was withdrawn. It is much easier to see this as a clear-cut case of homosexual activism targeting the business practices of a private Catholic school.
As usual, the people who are representing Barrett, Gay and Lesbian Advocates and Defenders (GLAD), are using the anti-discrimination laws of Massachusetts to make their claims against this school. The state includes "sexual orientation" in its list of specially protected people. Anti-discrimination laws based on "sexual orientation" are part of the homosexual movement's camel's nose under the tent in going after Christian and other religious organizations to force them to bow at the altar of homosexuality. In this case, Barrett's defenders claim that because this potential job was not religious in nature, then freedom of religion is not an issue. Bunk! The entire organization is based on the Catholic beliefs of the people who own it, and they have every right to conduct their business in accordance with their beliefs.
We must not underestimate the determination of these people to force their will on the United States. Their serial lies claiming that their "rights" (which are a fallacy, since they possess the same rights as other Americans) will not interfere with the rights of others could not be further from the truth. Christians, Catholics and others who hold right moral objections to the mainstreaming of homosexuality will not be able to live their lives or run their businesses in line with the knowledge that homosexuality is a sinful, dangerous behavior.
None of us will be safe from the devilish goals of the radical homosexual agenda if it's not stopped. Our kids are not safe from pro-homosexual indoctrination in the public schools, not to mention the media and "entertainment" industry. Our preachers and pastors will ultimately not be safe even inside their churches. Countries like Canada, Sweden, those in the UK and others already have prohibitions against "hate speech" which have been used to persecute and prosecute preachers who present the Biblical truth about the sin of homosexuality in their churches. Do not imagine that the homosexual radicals will stop until they get all opposition to homosexual behavior outlawed here in America.
I understand that the strongly pro-homosexual climate that has been cultivated by leftists in the Obama administration, the media, Hollywood, colleges and other major institutions can intimidate people, making them afraid to express forceful, meaningful opposition to this freedom-robbing movement. But, we must be vigilant in speaking against it and working on our elected officials to beat back pro-homosexual, anti-marriage legislation. Nothing less than our fundamental freedoms are at stake if we fail to resist this dark movement.
Finally, from the
MassResistance report
:
We don't think that GLAD would publicize this case so dramatically if they didn't think they could win it. They certainly have huge ties to the Massachusetts Commission Against Discrimination. In addition, we expect that GLAD will put the full force of its legal team, and possibly even recruit free help from lawyers from gay-friendly downtown Boston firms to ultimately force Fontbonne Academy to hire Matt Barrett.

The homosexual movement knows that if it is successful in this case, it will set a precedent for Massachusetts and send a strong message to every other conservative religious institution in the state. But worse, it will surely become a template for similar action across the country in states where "gay marriage" exists, despite "religious freedom" clauses that may exist in their laws.

Our side must fight back hard!

This needs to be taken seriously by our side and fought hard! It is madness, and should not have any legal leg to stand on. But as we've said over and over in the past, much of the mess we're in now is the result of mushy, fear-based legal defenses by pro-family lawyers in important cases. We are praying that Fontbonne gets the necessary kind of legal firepower to stop this.

As states across the country are confronting the issue of "gay marriage" being forced on them by activist judges and corrupt politicians, many "conservatives" have been backing off and saying that this won't affect them. This shows that they'd better think again.

And to those pro-family people who simply say that the "gay marriage" fight is about "every child needs a father and a mother" or "we're not against anyone; we're just pro-marriage" or similar politically-correct platitudes – you need to come out of your fantasy world.
We will keep an eye on this case. Stay tuned.
© Gina Miller
---
The views expressed by RenewAmerica columnists are their own and do not necessarily reflect the position of RenewAmerica or its affiliates.
---