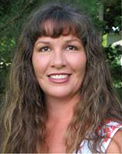 Gina Miller
Glenn Beck sides with GLAAD. Really, Glenn?

By
Gina Miller
January 7, 2014
Listen to an audio version of this column
When we read about a Russian television star saying he believes homosexuals
should be burned alive
in ovens and stripped of their right to vote (before or after the ovens?), then right off the bat, we know we're dealing with a hard-core publicity hound or a lunatic, maybe both. Naturally, no one, other than fellow lunatics, would agree with him. That's not a hard position to take.
Conservative radio talk show host, Glenn Beck, weighed in on the story in an appearance on CNN. He had apparently mentioned the story on his radio show, but I only found out about his statements in the CNN interview via a
Newsmax story
from last Thursday.
From the Newsmax report:
Conservative talk show host Glenn Beck says he would stand with LGBT advocacy group GLAAD in the fight against Russia's anti-gay laws.

... "Do you know what happened last week in Russia?" he asked. "One of their biggest stars on television said that homosexuals should be put into the ovens alive. I didn't think you could make the Holocaust worse but he's like, 'Why the gas chamber? That seems a little too humane. 'Let's put them alive in the ovens.'"

He continued, "I said on the air this week, I will stand with GLAAD. I will stand with anybody who will stand up and say that's crazy. That's dangerous. That's hetero-fascism. That's what that is. And we're talking about Duck Dynasty. Really? Really?"
First, let's take a quick look at Russia's new anti-homosexual law. It is simply a law banning "propaganda of non-traditional sexual relations" aimed at children under 18 years old. Russia can see what is happening in the United States with the destructive, militant homosexual recruitment campaign that infiltrates our media, entertainment, government and public schools and targets the impressionable minds of children who are too young to be dealing with such issues. Russia wants to protect its kids from this immoral, unnatural and unhealthy influence.
From the CNN video clip, I don't hear Glenn Beck mention Russia's anti-homosexual propaganda law, but I do hear him say, "I will stand with GLAAD." He will stand with GLAAD against belligerents who insanely call for the murder of homosexuals, but does Glenn know what GLAAD is, what it represents?
GLAAD, a misnomer acronym that stands for "Gay & Lesbian Alliance Against Defamation," is a highly political, leftist,
"non-profit," tax-exempt 501(c)3 organization
whose motto is,
"Leading the conversation. Shaping the media narrative. Changing the culture. That's GLAAD at work."
GLAAD is at the forefront in pushing the radical homosexual agenda in our nation, and GLAAD is vehemently anti-Christian.
While I do not agree with Glenn Beck's theology, I know he is sympathetic to Christianity. And, in the video clip of him making his statements against the Russian actor, he also drives home the point that he does not want to shut anyone down in their freedom of speech. In part, he said:
But, to run people out of our society because they have a difference of opinion from us and a difference of approach is absolutely wrong.
In standing with GLAAD, it may well be that Glenn does not realize this is exactly what GLAAD is about. When it comes to Christians and others who disagree with GLAAD's purpose in pushing the homosexual agenda on our nation, GLAAD's spokesmen do not hesitate to use every vicious, false label, lie and smear to shut down those with whom they disagree.
Just ask actor Kirk Cameron. After he
told the truth
about God's design for marriage in a March 2012 appearance on CNN's "Piers Morgan Tonight," GLAAD came out swinging (so to speak). GLAAD's communications director
issued a statement
encouraging Americans to say that Cameron's
"...views are harmful and have no place in modern America."
Hey, Glenn, GLAAD said that the normal view of the vast majority of people for the age-old, God-given design for marriage has no place in America. Do you see the implications of that, Glenn?
Of course, this is not an isolated incident from GLAAD. GLAAD routinely attacks those who express God's view on the sin of homosexuality. The most recent example was another
GLAAD spokesman lying
about what Duck Dynasty's Phil Robertson said:
Phil Robertson should look African American and gay people in the eyes and hear about the hurtful impact of praising Jim Crow laws and comparing gay people to terrorists. If dialogue with Phil is not part of
[the]
next steps then A&E has chosen profits over African American and gay people – especially its employees and viewers.
Phil Robertson neither praised Jim Crow laws nor compared homosexuals to terrorists, but GLAAD is known for routinely twisting the words and plain meanings of what Christians say (
Tony Perkins knows this
, too).
GLAAD also called
Mr. Robertson's words,
"some of the vilest and most extreme statements
..." and said,
"His quote was littered with outdated stereotypes and blatant misinformation."
These people with GLAAD are liars.
I could go on and on about the slimy tactics of GLAAD and other homosexual activist groups, but the point is made. Many of us on the Right have
repeatedly warned
that homosexual "rights" and our God-given freedoms cannot coexist; one must give way to the other. I don't know if Glenn Beck understands this or is truly aware of the
dire place
America currently stands, with the rights of those who oppose the homosexual agenda directly in the crosshairs of that vicious movement and our own local, state and federal governments.
At the very least, Glenn should reconsider standing with GLAAD. It's a noble to cause to defend others' freedom of speech, but in so doing, it's foolish to align yourself with a homo-fascist organization whose aim is to silence all opposition.
© Gina Miller
---
The views expressed by RenewAmerica columnists are their own and do not necessarily reflect the position of RenewAmerica or its affiliates.
---