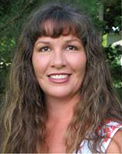 Gina Miller
Homosexual "tolerance" strikes again

By
Gina Miller
December 10, 2013
Listen to audio version of this column
As you may know, we live in a time of rampant, powerful deception. Many people who have no regard for God, Who made them and sent His Son to save them, have chosen to reject Him. In so doing, they have received an ever-darkening, depraved mind, given to all kinds of deception. We see this in few places more clearly than in members of the radical homosexual movement.
Let me reiterate here, as I have said in this space before, when speaking of the people of this movement and its agenda, I am referring to the militant activists who aggressively promote radical homosexualism in our society, who spit on the freedom of speech, religion, conscience and association of others. This "militant" label does not apply to all homosexuals. There are plenty of them who do not engage in activism and want no part of it.
And, again, as I have also said in this column before, Jesus Christ, in His boundless, unfathomable love for us, died for all of our sins. We are all sinners, deserving of death, and without the Lord's willing sacrifice on the cross, we would all be eternally separated from God. Anyone who calls on Jesus will be saved. This is for all mankind. It is also my hope for those who are lost and struggling, caught in the powerful web of homosexuality, a terribly difficult thing from which to be free, but with the Lord, it is possible to escape it.
That said, as the days move ever closer to the end of this age and the Lord's return, we are seeing a ramping-up of the promotion of sodomy and special "rights" for those who engage in that immoral, unnatural, unhealthy and self-destructive behavior. Along with this, we are seeing more and more vicious attacks against Christians and others who oppose this wicked movement that is based on the deranged pride of a sin that God calls detestable to Him. It's getting uglier by the day.
Liberty Counsel's
Matt Barber featured a disturbing story of anti-Christian homosexual vitriol that came in the wake of a vicious pro-abortion protest by delusional feminists in Buenos Aires on December 2nd. These women (many of whom were shirtless) and their buddies attacked men who were standing peacefully in protection of a Catholic church. The story was reported at
Life Site News
:
Extremely disturbing video footage from Argentina shows a mob of feminists at a recent protest attacking and sexually molesting a group of Rosary-praying Catholic men who were peacefully protecting the cathedral in the city of San Juan from threats of vandalism.

The women, many of them topless, spray-painted the men's crotches and faces and swastikas on their chests and foreheads, using markers to paint their faces with Hitler-like moustaches. They also performed obscene sexual acts in front of them and pushed their breasts onto their faces, all the while shouting "get your rosaries out of our ovaries." (Note: Some of the most graphic content has been removed from the video. Uncensored footage is available here. Viewer discretion strongly advised.)

According to InfoCatolica, some of the women chanted a song, with the lyrics: "To the Roman Catholic Apostolic Church, who wants to get between our sheets, we say that we want to be whores, travesties and lesbians. Legal abortion in every hospital."

During the attack some men were visibly weeping. None of them retaliated against the abuses heaped on them.
To watch that demonic horde is to see a vision of Hell. The evil outpouring of venom continued in the homosexual blogosphere after the protest. Matt Barber reported on homosexual activists commenting about it online, saying the vilest things about Christians. In his column titled, "
Blogging 'Gays' Urge Murder, Castration of Christians
," he wrote:
Still, equally disturbing are a number of comments posted about the incident on at least one award-winning "gay"-activist blog. Ironically, the site, "JoeMyGod," a serial Christian-defaming cyber-rag, won the award for "Outstanding Blog" in 2011 at the Gay and Lesbian Alliance Against Defamation (GLAAD) Media Awards.

While Joe Jervis – the blog's militant atheist and "gay" sadomasochist founder – refused to denounce the Argentinian "hate crimes" outright, he at least begrudgingly admitted: "I really can't see how this advances the cause of abortion rights."

Ya think?

Even so, Jervis, whose blog has a long history of anti-Christian extremism and violence-charged rhetoric, nonetheless permitted several of his regular posters to not only condone the feminist attacks, but to illegally call for a steep escalation in anti-Christian violence in general (up to and including church bombings, and both the castration and even murder of Christians in the U.S.).

(Update: Jervis has now scrubbed his blog of the post. Screenshots have been taken.)
Matt Barber compiled some of the evil comments:
"BRAVA! I wish this happened all the time, particularly here is the U.S. ... It's LONG past time for women to violently react to [being] ... denied birth control and then forced to carry a never-wanted child to term."

"How about destroying the oppresive regims (sic) of the church. To that end would you support firebombing a church? How about removing the clergy (sic) from power? Perhaps a ultra radical (sic) hit squad can use lead pipes and beat the clergy to death. How about just creating FEAR for all male Catholics? A bomb during there (sic) planning meeting would work, do you support that?"

"As far as I'm concerned, those quasi-religious, hypocritical bastards should have been castrated on the steps of the cathedral they so pompously took it upon themselves to 'protect' – talk about your bulls – t grand-stand plays. That's right. We should get rid of ALL of them in one fell swoop. I say that we firebomb the next planning meeting."

"They should have burned their f – ing church to the ground!"

"They were lucky they didn't start castrating them."
Those of us who watch the militant homosexual movement have repeatedly catalogued the extreme hostility, and even violence (a few of the many examples are
here
,
here
, and
here
), of homosexual activists toward Christians and others who oppose their agenda. Yet these homosexual activists in their deep deception try to cast
us
as the "haters," because we tell the truth about the homosexual lifestyle and its aggressive movement. With the most diabolic hatred imaginable, they attempt to impute "hatred" to the messengers of truth.
As I already noted, the deep level of deception in our world today is profound. The deception of these people knows no bounds. In their darkened, deluded minds, the truth of God's Word is "hatred" and those of us who speak it are "haters." The God of all creation, Who designed us to complement each other, male and female, in the union of marriage, also warned us of the dangers – spiritually and physically – of disregarding his perfect design for our lives. Those who revel in sinful behavior, proudly violating their own bodies in rebellion to God, are only hurting themselves and those with whom they practice their perverse behavior. One day they will understand this.
Do not be deceived: God cannot be mocked. A man reaps what he sows. Whoever sows to please their flesh, from the flesh will reap destruction; whoever sows to please the Spirit, from the Spirit will reap eternal life. Let us not become weary in doing good, for at the proper time we will reap a harvest if we do not give up. Therefore, as we have opportunity, let us do good to all people, especially to those who belong to the family of believers.
Galatians 6:7-10
© Gina Miller
---
The views expressed by RenewAmerica columnists are their own and do not necessarily reflect the position of RenewAmerica or its affiliates.
---