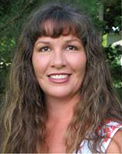 Gina Miller
Conservative Dean Young faces former Democrat Bradley Byrne for U.S. Congress in AL

By
Gina Miller
October 15, 2013
When a true constitutional conservative is on the ballot – who is a fearless Christian, to boot – you know the forces of the Left will come out in a fever trying to destroy him. Such is the case in the Republican primary runoff for US Congress in southern Alabama's 1st District. A little over a month ago,
I wrote about this race
(a special election to replace a quitting congressman) which has received national attention because
candidate Dean Young
created a pledge to fight for real marriage and asked his fellow Republican primary candidates to sign it. Not one of the others signed it, just a simple pledge to voters to defend the institution of marriage against the radical homosexual movement's aggressive assault on it. Young's pledge earned him leftist hit-pieces in national publications as well as vicious e-mails and derisive letters to the editor in local papers.
Despite the Left's attempts to derail his campaign, Real estate developer Dean Young came in second behind former Alabama State Senator Bradley Byrne in the September 24th Republican primary election. A runoff between the two will be held November 5th. The winner of the Republican primary will likely win the House seat against Democrat candidate Burton LeFlore, since Democrats don't tend to do very well in that largely conservative district nowadays. That fact makes it more interesting that Bradley Byrne used to be a Democrat, but he decided to switch sides back in 1997 when he was about 42 years old. It seems to me that Byrne came to the Republican Party awfully late in life.
Nevertheless, Bradley Byrne is considered the Republican "establishment" candidate. As reported in the leftist
Politico
:
The runoff is likely to be cast as a battle between the establishment and insurgent wings of the Republican Party.

Byrne, who waged an unsuccessful 2010 campaign for governor, is regarded as a favorite of the business community; Young, an outspoken social conservative, has won the backing of Alabama Chief Justice Roy Moore, best known for refusing to implement a federal judge's orders to remove a monument of the Ten Commandments from the state Supreme Court building.
Chief Justice Roy Moore is a hero to conservatives, and he is a
friend of Dean Young
. Young also has the enthusiastic support of the
Common Sense Campaign
TEA Party in Alabama's 1st District. Bradley Byrne, on the other hand, has the endorsement of the "mainstream" newspaper, the
Mobile Press-Register
, as well as
Quin Hillyer
, senior editor at the American Spectator and fellow Republican primary candidate in the first election. Back in March,
I wrote a piece
about Quin Hillyer's baseless attack on Cliff Kincaid for
a column
in which Kincaid simply told the truth about the militant homosexual movement, its Marxist roots and its attempts to infiltrate the political Right.
In response to the Mobile Press-Register's endorsement of Byrne, the paper published an
opposing view from Jim Zeigler
, who stated, in part:
The Press-Register editorial staff and Byrne stand for the same things – go along to get along; business as usual; don't rock the boat; serve the elite leaders of Mobile rather than our taxpaying public.

Yes, Byrne fits that bill. And that's just exactly what we do not need.

Dean Young is a bold fighter for turning our country back toward the Constitution and our American heritage. Young will boldly apply a constitutional test to all actions. Young will hold the line on the $17 trillion national debt and push his plan to start paying it down over a specific time period. Young will defund ObamaCare now and repeal it as soon as he has the votes.
Then, we have Dean Young's marriage pledge.
Byrne claims to believe the Bible is true
, yet he refused to sign Dean Young's pledge to defend marriage as God designed it. If Byrne believes the Bible is true, then he must believe, as the Bible states, that God created marriage to be between one man and one woman, yet he won't pledge to stand for that truth. Maybe Byrne doesn't consider it to be a worthy issue for which to fight, or perhaps it's because he is a member of the Episcopal church, which now embraces homosexual "marriage" and homosexual priests. Dean Young is a straightforward, Bible-believing Christian, a Baptist, who does not fear standing for the truth of God's Word and His design for marriage.
The last thing America needs is another "moderate" Republican like Bradley Byrne in Congress, and the last thing the Left wants is a Godly, constitutional conservative like Dean Young in Congress. Because the Left is trying desperately to tear Dean Young down, we know he is a threat to them with his firm commitment to morality and returning our nation to the constitutional Republic it was designed to be. After all, the Left doesn't come unhinged for "moderates."
Please pray for Dean Young, his family and his candidacy, and if possible,
consider contributing
to his campaign. If we are to have any hope of stopping the communist machine that is taking America down into the abyss, we need Dean Young, and many more like him, to make it to Washington and work to defeat the enemies within our government and clean up the gruesome mess they have made of our once-free Republic.
© Gina Miller
---
The views expressed by RenewAmerica columnists are their own and do not necessarily reflect the position of RenewAmerica or its affiliates.
---