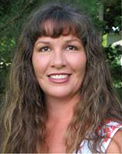 Gina Miller
Defunding and stopping Obamacare--it's now or never

By
Gina Miller
September 25, 2013
Yes, it's horribly frustrating, listening to the steady flow of Democrat lies about the House vote, and conservative Republicans' stance, on defunding Obamacare, as well as the potential "government shutdown." Barack Obama (or whatever his name is) and the Democrats are so viciously desperate to keep the awful Obamacare law in place that they will say or do anything, no matter how vile or illegal, to prevent the Republicans from doing away with it.
The Democrats – and more than a few "RINO" Republicans – are power-mad lunatics. There is no other conclusion, except that they are perhaps
evil
, power-mad lunatics. These truths are on display daily, and especially now that the House has voted to pass a continuing resolution (since the Democrats lawlessly refuse to present a budget) that funds the federal government's operations but defunds the disastrous Obamacare legislation.
The reaction of Obama and the Democrats to Republican opposition and the House vote has been unrelenting absurdity, from Obama fantasizing that this is only about hurting him, to Harry Reid calling TEA Party opposition "anarchists," to the deranged Nancy Pelosi labeling opposition a "wolf in wolf's clothing," "legislative arsonists," and oh-so-puking-much more. And naturally, these outrageous falsehoods are kept aloft by the detestable "mainstream" media.
The big talking point lie from the Left is that Republicans are trying to cause a "government shutdown," which is profoundly untrue. As anyone with one eye half-open knows, Republicans in the House have voted to fund all operations of the federal government except the implementation of the monster Obamacare law. So, if the government "shuts down," it will be because the Democrats cause a stalemate on the continuing resolution or Obama vetoes an Obamacare-less continuing resolution – in the event one makes it to his foot-scuffed desk.
But, is a "government shutdown" the horrific, world-ending thing the Left would have us believe? Of course not. In the column "Beyond the scary headlines: three key facts about the defund Obamacare battle," the
Heritage Foundation
sets the record straight:
"Government shutdown" = government shutdown? No.

"Government shutdown" is the phrase the media has been peddling to describe what will happen if no funding bill is passed by October 1, but it's not at all an accurate description. Yes, the government will have to stop doing certain things if Congress fails to appropriate money for them. Many of the most important government functions will continue. Air traffic control will still keep airplanes from colliding, the military will still defend the country, and Social Security and Medicare benefits will still be paid.

As Hans von Spakovsky explains in a recent Heritage Foundation paper, the federal Anti-Deficiency Act, which governs what happens when the government has no appropriated funds for its operations, says government functions that are necessary to protect the safety of human life or protect property will continue. Benefit payments would also continue because they are already authorized by law and do not rely on appropriations bills. In past "shutdowns," very few federal employees were actually furloughed because so many were deemed necessary to provide essential services.

... So when you hear "government shutdown," recent history says you should understand this to mean a mild government slowdown.
Regardless, any government slowdown will be squarely on the heads of Obama and the Democrats, even though the media will be screeching and wailing that it's the fault of Republicans. But, guess what! The overwhelming majority of Americans could not care less about a "government shutdown," because their chief concern is stopping the evil Obamacare law. No one wants this, except a small minority of uninformed, deceived, and entitlement-minded sheep, and of course, the communists in power who seek complete control over the people of the United States, which is what Obamacare is truly all about.
On a related note... Ironically – or, more accurately, stupidly – attendees at a conference of the Congressional Black Caucus (CBC), being the useful idiots they are, blame "ignorance" and "racism" for the massive opposition to Obamacare. In
a short, six-minute video
, the Media Research Center's Dan Joseph is shown interviewing a number of these people at the CBC conference, asking them why they believe Obamacare is so deeply unpopular with the American people, and it just makes you shake your head at their willful blindness, as they stubbornly cling to the lies they are fed by their Marxist leaders. Their main answer was that most Americans hate Obamacare because they "don't understand it," and others believe that aversion to socialized medicine stems from racism against a half-black president. How wearisome these foolish Democrat tools are!
It does not matter what the loud-mouthed Left proclaims. America wants nothing to do with Obamacare, and the Democrats know it. It's a terrible piece of mammoth legislation that, if not stopped, will have dire, destructive consequences – that are already being seen – for the American economy, jobs, businesses and the people of this nation. We must not let up in demanding that our representatives in Washington stand firmly against funding the implementation of this hellish law.
Let them hear from you. In stopping this, it's now or never.
© Gina Miller
---
The views expressed by RenewAmerica columnists are their own and do not necessarily reflect the position of RenewAmerica or its affiliates.
---