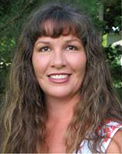 Gina Miller
Senate attacks freedom of the press with new bill

By
Gina Miller
September 18, 2013
As you know, a truly free press can be a mortal enemy to tyranny. Dictators and oligarchies throughout modern history have commandeered the press to kill its power to inform the people of their evil schemes. America is no exception to this. The radical leftists currently in power in Washington are not content to have only the "mainstream," corporate media under their control, because the new media that have arisen in recent years have become influential enough to cause problems for them. An informed citizenry is the last thing Barack Obama (or whatever his name is) and his fellow travelers want in America.
So, it comes as no surprise that we see the communist Democrats (and a few "Republicans") proposing a new bill in the Senate,
S.987
, euphemistically titled, "Free Flow of Information Act of 2013." Knowing how duplicitous these people are, a huge red flag should be waving simply at the nickname of the bill. No, it's not about enabling or encouraging the free flow of information to the American people. If that were truly what it was about, then no bill would be proposed.
You can also get a clue about the bill by noting that it was originally created by Democrat Senator Diane Feinstein, and the latest version was sponsored by Democrat Senator Charles Schumer and cosponsored by sixteen other Democrats and four Republicans. The Senate Republicans are Lindsey Graham, Kelly Ayotte, Roy Blunt and Johnny Isakson (not necessarily to be confused with Senator Johnny Iselin, a devilish character in Condon's novel,
The Manchurian Candidate
).
Although the bill is ostensibly about protecting journalists from having to unduly reveal their confidential sources, it doesn't take a rocket scientist to read between the lines of legalese and see that this bill is just a step toward federal power to stop voices that the ruling communists in Washington want silenced. The bill presumes to define who will be considered a "covered person," in other words, who the federal government will regard as a "legitimate" journalist or news and information gatherer/reporter worthy of legal protection. Basically, you would have to be officially employed as a "journalist" to qualify. Citizen journalists and bloggers would not be covered.
Under some of the exception clauses, you will not be considered a "covered person" if you are "reasonably likely to be" a "specially designated terrorist," "committing or attempting to commit the crime of terrorism," or "aiding, abetting, or conspiring in illegal activity with a person or organization" in the exception clauses. That sounds entirely reasonable, right? After all, who could possibly want "terrorist journalists" being shielded from discovery of their sources? Well, it sounds reasonable until you consider that the current leftist administration under Obama regards American patriots, returning war veterans, TEA Partiers and other liberty lovers as "potential terrorists."
From a story carried at
The Blaze
in July of last year:
The definition of "terrorism" seems to be expanding at an alarming rate as the federal government and other left-leaning scholarly institutions are increasingly classifying seemingly harmless actions such as cherishing personal liberty and opposing abortion as potential terrorist activity.

This isn't the first time taxpayers have funded these types of terrorism "studies."

For example, the FBI's Communities Against Terrorism program recently classified things such as the bulk purchase of food and paying with cash at a coffee shop as indicators for potential terrorist activity.

It appears that anyone could be considered a terrorist these days, depending on who controls the interpretation of the information.
Yes, most anyone who strongly opposes the lawless policies of the communist Obama administration is painted with the "potential terrorist" brush, but that's not the point that's causing uproar over this bill. The fact that the federal government is trying to establish who is and who isn't a "legitimate" journalist has many people rightly outraged. This is a clear infringement on freedom of the press. The federal government does not get to define the press – we're not a complete communist dictatorship, yet.
WorldNetDaily reported
that Matt Drudge, creator of The Drudge Report, had strong words for Democrat Senator Diane Feinstein, regarding her statements about who, in her opinion, constitutes a journalist:
New-media pioneer Matt Drudge called Sen. Dianne Feinstein, D-Calif., a "fascist" after she suggested only "real reporters" deserved protection under a new media-shield law.

"Comments from Sen. Feinstein yesterday on who's a reporter were disgusting," Drudge tweeted, adding that a "17-year old 'blogger' is as important as Wolf Blitzer."

"Fascist!" he declared.

Drudge, the owner and operator of the most successful news site on the Internet, took to Twitter to defend bloggers and to hammer the senator.

... "Gov't declaring who qualifies for freedom of press in digital age is ridiculous!" Drudge added. "It belongs to anyone for any reason. No amendment necessary."
Republican Senators Mike Lee and Ted Cruz also criticized the bill, as reported at
Breitbart's Big Government
:
Sen. Mike Lee (R-UT) launched into the proposed bill, which he said could "have the effect of excluding certain persons from enjoying the added First Amendment protections the bill would provide." Sen. Ted Cruz (R-TX) agreed, stating, "Essentially as I understand this amendment, it protects what I would characterize as the 'corporate media'....But it leaves out citizen bloggers....I don't think any protection should treat citizen bloggers who are meeting the underlying test of being primarily engaged in gathering news to report it I don't think they should be excluded because they don't happen to work for a media corporation." He continued:

It strikes me that we are on dangerous territory if we are drawing distinctions that are treating some engaged in the process of reporting and journalism better than others. If we are advantaging those who happen to receive a paycheck from a corporate media entity over those who happen to be citizens....I for one would have deep troubles with legislation from Congress saying 'we will grant special privileges if you happen to work for a corporate media interest'....It seems to me the First Amendment protects the activity, not the employment status of the person engaging in it.
Regardless of what its supporters claim, this bill is clearly just one step in our tyrannical federal government moving toward shutting down those who speak against its tyranny.
© Gina Miller
---
The views expressed by RenewAmerica columnists are their own and do not necessarily reflect the position of RenewAmerica or its affiliates.
---