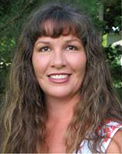 Gina Miller
America outraged: 'Overpasses for Obama's Impeachment' goes nationwide Tuesday

By
Gina Miller
August 6, 2013
Two years ago this Tuesday, on August 6th, 2011, Muslim animals ambushed and shot down an American Chinook helicopter, the Extortion 17, west of Kabul, Afghanistan. All 38 men and one military working dog on board were killed, including 25 special operations personnel, of which 15 were members of the elite Navy Seal Team 6.
As Pamela Geller wrote
last month in a column published at the American Thinker:
The attack on Extortion 17 came just three months after the Osama bin Laden kill, and both Obama and Biden had identified the team that took OBL out. Retribution was inevitable.

The Vaughns [parents of fallen Navy Seal, Aaron Carson Vaughn, who was killed in the attack] were also one of the families that released the video that revealed the incredible fact that military brass invited a Muslim cleric to their children's funeral in 2011 – an imam who "damned to hell" our fallen soldiers, in line with Islamic doctrine for infidels.
It is in the memory of our dear fallen warriors that the date of Tuesday, August 6th was chosen. On this day, Americans all across the nation will hold protest rallies on highway overpasses to demand the impeachment of the criminal-in-chief, Barack Obama (or whatever his name is). America has not seen the likes of this lawless man and his administration in the nation's history. Certainly there have been American presidents who have overstepped their constitutional bounds, but never on the magnitude of Obama.
Overpasses for Obama's Impeachment
rallies have been happening at various times and places this summer, but the first big, national event is Tuesday, August 6th. Americans who are utterly outraged at the massive amount of criminal behavior from the commie-in-chief in the White House and his equally lawless administration are invited to join overpass protests at locations all across America. If there isn't one in your area, make one!
We must continue to remind ourselves and spread the word of the atrocious high crimes and misdemeanors of the administration. At the
Overpasses website
is a list of some of the major impeachable offenses of Obama and his minions. Written by Michael Connelly, a retired constitutional lawyer and retired Army member, "
Reasons for Impeachment
" is a concentrated, sobering look at the awful actions of the man who occupies our presidency and the fellow travelers who hold power with him.
Hold your breath, we're going in:
In his "
Reasons for Impeachment
," Mr. Connelly cites Obama's illegal appointments of cabinet members and "czars" without the consent of Congress; his illegal, non-recess, "recess" appointments without Senate approval; his unconstitutional healthcare legislation and the ensuing violations of our God-given, constitutionally protected freedom of religion resulting from the evil "Obamacare" law; his illegal use of the Environmental Protection Agency (EPA) to impose energy-price-skyrocketing regulations on our energy suppliers – coal burning power plant-killing regulations that Congress had already rejected; his illegal use of the Department of the Interior to impose a moratorium on offshore oil drilling or exploration off the Atlantic and Pacific US coasts and parts of the Gulf of Mexico, while giving billions of dollars to Central and South American countries to drill their own oil; his refusal to allow the Keystone XL oil pipeline from Canada, even though that decision belongs to Congress, not him; his lawless handling of the illegal alien invasion by keeping our southern border open and unsecured, not prosecuting deportations of illegals, and stopping illegal aliens from even being arrested, among other things; violating his oath of office "in lawsuits against the sovereign states of Arizona, Georgia, and Alabama to stop them from enforcing the federal immigration laws"; ordering his Federal Communications Commission (FCC) to give the federal government control over the Internet and its contents, as well as giving him a "kill switch" over the Internet to use if he decides it's "necessary" – this despite the fact that the Supreme Court has already ruled that the FCC has no constitutional authority to control the Internet; his illegal refusal to uphold federal law in the case of the Defense of Marriage Act, and his Justice Department's refusal to apply federal voter intimidation law and federal law requiring state voter roll purging of dead or illegally registered voters; his Justice Department's unwarranted and lawless blocking of state voter identification laws; the "Fast and Furious" gun-running scheme to arm Mexican drug cartels to create false data linking American guns to Mexican crime, all in order to infringe on Americans' right to keep and bear arms; his illegally sending our troops to war in Libya, without the consent of Congress and in violation of the War Powers Act; his use of executive orders and "laws pushed through Congress in the dark of night... to nationalize and control automobile manufacturers, banks, insurance companies, and portions of the healthcare industry."
Of course, there's more than covered by this list, including the likelihood that Obama is not even eligible to hold the office of President of the United States, and thus, fraudulently obtained his position.
Ambassador Dr. Alan Keyes, in his crucial piece "
'A Bucket Brigade': The most simple, feasible way to take back America!
," rightly declares that impeachment of Obama must be paramount in the 2014 elections. Dr. Keyes writes:
-Impeachment must be the centerpiece of the 2014 elections – and candidates for both houses must sign a pledge to impeach!

-Boehner must be dumped as Speaker and replaced with the next president of the United States, whoever that may be, chosen by the House – the 'people's chamber'!
Speaking of Obama's crimes and drawing from our Declaration of Independence, Dr. Keyes states:
All these policies, and the malfeasant actions and activities to which they give rise, constitute high crimes and misdemeanors within the meaning of the constitutional language that specifies the terms on which the U.S. House and Senate, respectively, may move to impeach and remove civil officers of the United States. The people around the country calling for impeachment are therefore fully justified in their demand. Moreover, the number (and insolent willfulness) of ongoing offenses more than justifies the conclusion, being reached by an ever-growing number of Americans, that these high crimes and misdemeanors are part of a "long train of abuses and usurpations, pursuing invariably the same object" which "evinces a design to reduce them under absolute despotism."
This is true, and it is right that Americans demand Obama's impeachment and the impeachment of those in his administration who have aided him in committing these many crimes against the United States of America.
We have an anti-American enemy regime in power in Washington, and while I realize it's a very tall order to insist that the non-communist members of Congress
QUIT BEING AFRAID OF THE PETULANT DICTATOR IN THE WHITE HOUSE
and hold him accountable to the law, we still must continue to do it.
Therefore, on Tuesday, August 6th, let us gather together on the highway overpasses where we live, bringing large signs, banners, American flags and our deep love of this precious country, and with one, resounding voice, let our demand be heard:
CONGRESS, IMPEACH BARACK HUSSEIN OBAMA NOW!
© Gina Miller
---
The views expressed by RenewAmerica columnists are their own and do not necessarily reflect the position of RenewAmerica or its affiliates.
---