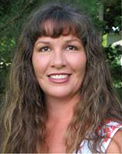 Gina Miller
Ryan-Rubio "conservative" amnesty ads insult our intelligence

By
Gina Miller
May 21, 2013
We have not forgotten the 2007 McCain-Kennedy amnesty bill that was killed in the face of intense outrage from the American people. Since then, we have seen a communist administration, under Barack Obama (or whatever his name is), assume power in the United States, and among the myriad impeachable crimes and malfeasance of his administration, we have seen an explosion of lawlessness from the feds in regard to the illegal alien invasion of our country.
This administration has engaged in criminal conduct by granting amnesty through presidential edict to certain illegal aliens. It has refused to police and secure our border. It has spit on the rule of our immigration laws. It has refused to deport illegal aliens when they have been caught. It has released jailed criminal aliens onto the streets, claiming it was necessary because of "sequester" budget "cuts;" however, as all of the ridiculous Democrat "sequester" charades were meant to do, this was just designed to gin up anger at Republicans who support lower federal government spending.
If we were outraged back in 2007 at the McCain-Kennedy amnesty bill, we are now outraged to the hundredth power at the latest attempt by Congress to shove amnesty for illegal aliens down our throats.
Even worse, we have lately been hearing radio ads (with corresponding television spots) featuring Congressman Paul Ryan and Senator Marco Rubio who are touting
Senate Bill 744
, which is euphemistically titled, "Border Security, Economic Opportunity, and Immigration Modernization Act."
I know I'm not the only one who is incensed at hearing these
radio ads aired during Rush Limbaugh's show
and possibly other national conservative talk radio shows, although I have only noticed them prominently featured in heavy rotation on Rush's network. The organization that created the spots is called, "
Americans for a Conservative Direction
," and its board of directors includes Haley Barbour, our former Republican Governor here in Mississippi. Thanks a lot, Gov. Barbour – not!
From the group's home page is this statement:
Our country has a broken immigration system and a broken border, both of which present huge obstacles to the businesses, job creators, and legal immigrants who have played by the rules and will help continue to grow our economy. It's well past time for Congress to get to work on real solutions to secure our border, hold those who have broken our laws accountable, and improve our legal immigration system to meet our country's needs and boost America's competitiveness in a global economy.
These are lies. Our country
does not
have a "broken immigration system." It has a lawless administration that refuses to enforce existing immigration and visa laws and a strong border. This is not brain surgery. There is no need for another mammoth 844-page, outrageously expensive piece of legislation ostensibly designed to "fix" what isn't broken. We already have "real solutions" to secure the border. The problem is that our criminal administration in Washington won't employ them.
The claims in a television version of the "conservative" amnesty ads featuring Rubio were roundly
debunked by the Center for Immigration Studies
.
Rep. Steve King (R-IA) told CNS News that this monster bill destroys the rule of law. At least we have a few Republican voices out there that are not in lockstep with "Republicans" like Ryan and Rubio who are trying to peddle snake oil amnesty to the American people by pounding us with these fake "conservative" ads that insult our intelligence by declaring this disastrous amnesty bill to be a very good thing for our country, when it is no such thing.
From
the CNS News column
:
King and other House Republicans said on Monday that they offered "another viewpoint" from Republicans who believe amnesty is necessary for the GOP following the 2012 election. He said the bill is "being stampeded" without enough scrutiny.

"The people on the other side of the aisle, they want amnesty for a number of reasons, the biggest one it's a big political boost for them," King said. "I don't understand why Republicans think it's a good idea, but somehow they've bought into this idea."

He also said the bill is a "terrible idea" from an economic perspective. "At no stage in their lives does the universe of those who would receive amnesty make a net financial contribution to this country," King said. "At no stage. Not a single year."

A member of the House Subcommittee on Immigration and Border Security, King cited the Heritage Foundation's recent report by Robert Rector and Jason Richwine that found granting amnesty to illegal immigrants would add $6.3 trillion to the federal deficit and $9.4 trillion in government benefits to the newly minted citizens.

Sen. Jeff Sessions (R-Ala.) has also warned that the bill gives Department of Homeland Security (DHS) Secretary Janet Napolitano "virtually unlimited discretion to waiver" prohibitions on obtaining legal status, such as criminal activity or previous deportation.

"The big question I would pose out there is, why?" King said. "Why is that 844-page bill, why is it good for America and Americans?"

"I can't get that answer on why it's good for us," he said.
We are simply in a re-run picture of "Amnestyville Horror," only this time many more Republicans are stupidly going along with it, very much
against the will of the American people
.
And to further rub our faces in this un-American, third world invasion nonsense, the so-called "conservative" Haley Barbour amnesty group is flooding Rush Limbaugh's show with these moronic Ryan-Rubio ads. Rush is certainly free to take advertising money from whoever he wishes, but I wish he would reject these stinking spots. We've been sick of hearing them since we heard the very first one.
Message to Ryan and Rubio from the majority of the American people: Take your fake "conservative" support for amnesty, stick it in your pipe, and smoke it, because we weren't buying it back in 2007, and we're certainly not buying it now.
© Gina Miller
---
The views expressed by RenewAmerica columnists are their own and do not necessarily reflect the position of RenewAmerica or its affiliates.
---