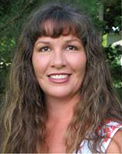 Gina Miller
Thomas More Society defends pro-life displays of gruesome images

By
Gina Miller
May 7, 2013
Liberals are masters of hypocrisy, and when it comes to freedom of speech, they valiantly embrace the old double standard. They'll bring lawsuits till the cows come home to defend some pervert's "right" to distribute pornography or other offensive materials to the public or to engage in displays of nudity and obscenity on public streets, even though children may be present, but they'll fight like maniacs against public displays of pro-life messages and disturbing images of aborted babies, because – they claim – children might see them and be upset.
We have seen numerous cases
in which leftists have prevailed at gaining court permission for "teachers" to use profanity in the classroom, to discuss all kinds of sexual behavior and obscenity and to expose children to homosexual indoctrination during school hours. We have seen cases in which courts have determined that children have a "First Amendment right" to play violent video games that contain gruesome, gory imagery like amputation, decapitation, and dismemberment, as well as sexual intercourse.
All this is good and well to the Left, but when it comes to pictures of aborted babies, now
there's
something they believe should be outlawed to protect "children's sensibilities"!
On March 4th,
The Thomas More Society
filed a
petition of the Supreme Court
to hear such a case. From
the Society's report
:
... Chicago's Thomas More Society petitioned the U.S. Supreme Court to review and overturn a Colorado state court decree barring Denver pro-lifers from "displaying large posters or similar displays depicting gruesome images of mutilated fetuses or dead bodies in a manner reasonably likely to be viewed by children under 12 years of age attending worship services...at plaintiff church." The church, Denver's St. John's Church in the Wilderness, was picketed several years ago by Ken Scott, Clifton Powell, and others during an outdoor Palm Sunday procession for having "go[ne] astray from the original teachings of the Bible" and for "supporting abortion."

The "gruesome images" ban was entered in a lawsuit for private nuisance and civil conspiracy filed by the church after Scott and Powell held graphic signs featuring photos of aborted human beings on a public sidewalk across the street from the outdoor procession. This upset parishioners – including children – as they processed on the opposite sidewalk. Scott and Powell had given prior notice of their protest, and they did not enter the church, go onto church property, or disturb the services inside the church where their protest couldn't be heard. No violence, trespass, physical obstruction, or criminal conduct occurred. Police were present, and neither Scott, nor Powell, nor any other protester was cited for any noise or other law violation.

Despite recognizing that the "gruesome images" ban was a content-based restriction on speech, the Colorado's Appellate Court upheld it as "narrowly tailored" to serve a "compelling government interest," namely, "protecting children from exposure to certain images of aborted fetuses and dead bodies." Colorado's Supreme Court denied review, but Chief Justice Michael Bender and Associate Justice Allison Eid dissented.
So, we have a leftist, Episcopal "church" that supports abortion, and we have a group of pre-born life defenders who are protesting that church's stance. Any church that supports abortion is not a church of Jesus Christ. You cannot claim to be in the body of Christ and at the same time approve of killing pre-born babies. The two positions are mutually exclusive.
What about the gruesome images? Oh, they're certainly offensive on the deepest, most visceral level. They stir revulsion in the hearts of those who see them, as well they should. Even people who support abortion can be moved by the obscene image of a mutilated, aborted human baby.
Our world has a history of people using disturbing images to push for societal reforms. As the
report from the Thomas More Society
notes, photographs of lynching victims and the
mutilated body of black teenager, Emmett Till
, caused such public outrage that the Civil Rights Movement was propelled forward.
The Society report also notes:
Photos of Holocaust victims "similarly helped show the evil of Nazism in ways words could not easily convey." Other examples cited in the Petition include photos of a Buddhist monk immolating himself in Vietnam, a napalmed Vietnamese girl running in terror along a highway, and a terrorist being shot by a general – all of which impacted national policy on the Vietnam War. More recently, Time magazine's cover boldly depicted the brutal disfigurement of an Afghan woman – a controversial step defended by Time's editor who said he "would rather confront readers with the Taliban's treatment of women than ignore it."
In his March 8th report on this story,
Matt C. Abbott quoted Frank Pavone
, who is the national director of Priests for Life, as pointing out the unconstitutionality of the Colorado court's ruling and the need for the world to see these kinds of images:
It doesn't take years of law school to see the unconstitutional nature of this Colorado decree, especially given the fact that free speech is protected precisely because the speaker often needs protection from those who will try to shut down his message because it is disturbing.

... The need to disturb the public with graphic images of abortion, furthermore, is simply another incarnation of a longstanding history of social reform in which reformers have disturbed the public with images of slaves in the slave ships, or children in sordid working conditions in mines and factories, or holocaust victims, or the damage smoking does to the lungs, or the disastrous results of drunk driving. The list goes on and on. One cannot rationally ban 'gruesome images of mutilated fetuses or dead bodies' without striking a blow against the entire history of social reform.

And that's the point about the use of these images. It is not a question of whether we like to use them. It is a question of whether history teaches us any principles of social reform, and whether there is reason to think that the pro-life movement is somehow exempt from those principles.
Here is the bottom line on why the Left opposes the display of gruesome photographs of aborted babies: it exposes the obscenely grotesque reality of abortion. Americans are not used to actually seeing the truth of what it means to abort a baby. For many people, "out of sight and out of mind" means not fully comprehending the barbaric evil that is abortion. There are truly no words that can convey this reality as these horrible images do.
The devil-inspired Left is fully dedicated to preserving the practice of killing pre-born babies, and they know that the freedom to show the ugly face of abortion will only reduce public support for it. So, they fight against that freedom.
In the twisted minds of leftists, it's fine for children to be exposed to abominable, public displays of blatant, sacrilegious obscenity like the homosexual
Folsom Street Fair
in San Francisco, but when it comes to defending pre-born human life, pictures worth a thousand words should be outlawed. The hypocrisy is sickening.
© Gina Miller
---
The views expressed by RenewAmerica columnists are their own and do not necessarily reflect the position of RenewAmerica or its affiliates.
---