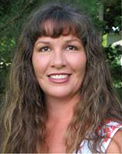 Gina Miller
Cliff Kincaid is right about "gay conservatism"

By
Gina Miller
March 19, 2013
In the world of lies in which we live, truth is unpopular and offensive, and truth tellers are vilified and ridiculed. After all, if there is a transcendent truth, then people are accountable to it, but if truth is "relative" to what one "feels," then truth can literally be anything, and it has no meaning or authority.
This past couple of weeks, Cliff Kincaid, the Director for the
Accuracy in Media Center for Investigative Journalism
, caught hell for his column, "
CPAC and the Conservatives
," in which he stated the plain truth about the marriage-perverting, freedom-robbing, radical homosexual movement and its attempted invasion of conservatism. He rightly points out that there is no such thing as a "gay conservative," unless, as he says, "conservative" has lost all meaning. He touches on the violent nature of some in the homosexual movement and the movement's ties to Marxism.
Naturally, the Left erupted in contemptuous outrage at Mr. Kincaid's assertions, but the sad statement for "our side," was the reaction by some "conservatives" to Mr. Kincaid's piece, including Michelle Malkin's Twitchy website staff,
as Bryan Fischer noted
.
When writing
my column
on Obama's radical leftist Labor Secretary nominee, Thomas Perez, I quoted from a report by Quin Hillyer of the American Spectator, who exposed the extreme racist, anti-Americanism of Perez. Mr. Hillyer's piece was spot-on and written from a solid conservative perspective, but while I was on the Spectator site, I noticed a short blog piece by Mr. Hillyer titled, "
No Gay Bashing, Please
." My radar went up at the leftist term "gay bashing," and I wondered what the heck this blog could be touting.
It sounded like something written by a liberal, and I was frankly shocked at how Mr. Hillyer used the leftist catch-word of "hate" to describe Mr. Kincaid's truth-telling about the radical homosexual movement. Mr. Hillyer's blog is brief, so I'll include it here:
It is one thing to oppose enshrining homosexual "marriage" into federal law as some sort of constitutional right. It is one thing to personally believe in traditionalist Christian teachings. But it is quite another to write hateful things painting all homosexuals with the same brush – especially the brush of Communism, among other things. A certain column by a CPAC sponsor, published in the last week, apparently is going viral on the left, and Bloomberg has already run a big story on it. This column goes beyond public policy into the realm of hatred, as referenced above. It doesn't even deserve the dignity of a link. I am a full, three-stool-leg conservative, including pretty much across the board on public policy regarding the "social issues." But for the record: The column in question violates Christ's Second Great Commandment. It therefore does not represent valid social-conservative thought.
To Mr. Hillyer, it's fine to "personally believe in traditionalist Christian teachings," but apparently it's
not
fine to
publicly
state them. In fact, he equates telling the truth about the radical homosexual movement with "hate," which is a talking point staple of the Left. He also falsely accuses Mr. Kincaid of "painting all homosexuals with the same brush" of communism and "other things." If Mr. Hillyer had carefully read and understood Mr. Kincaid's piece, he would have seen that Mr. Kincaid did no such thing. Mr. Kincaid was writing of the homosexual movement itself, which is made up of radical activists. Not every homosexual is an activist member of the movement, and Mr. Kincaid is clearly speaking of the radicals, not "ordinary" homosexuals who are minding their own business, instead of trying to shove a demented agenda down the throats of the American people.
Mr. Hillyer was deeply offended by Mr. Kincaid's comparison of the radical homosexual movement to the
communist movement of Karl and Freddy
, but news flash! – they are very much related. Mr. Kincaid wrote:
Marxism lies at the heart of our moral troubles as a nation. Professor Paul Kengor notes that, in the Communist Manifesto, Karl Marx wrote openly of the "abolition of the family" and of communism abolishing "eternal truths" and "all religion, and all morality."

It should be no surprise to learn that Harry Hay, founder of the modern "gay rights" movement, was a member of the Communist Party USA and that the FBI maintained a file on him. Hay was also a vocal supporter of the North American Man/Boy Love Association. But the homosexuals constantly tell us, of course, that there is no connection between homosexuality and pedophilia.

In his report, "The Marxist Roots of 'Gay Liberation,'" well-known conservative commentator Robert Knight explains what motivated Marx and his followers: "Families and the moral order stand firmly in the way of any socialist revolution. Families and religion inculcate independence and a strong set of values and personal responsibility."

Marx's partner [Friedrich] Engels wrote The Origin of the Family, Private Property and the State, which argued in substantial detail for the abolition of the family. The family was always viewed by the communists as a target because it was a bulwark against state control of the individual and society.

What better way to destroy the family than to undermine the relationship between a man and a woman, a husband and a wife, and eliminate the need for children to have mothers and fathers?

Here, again, the homosexuals deliberately pervert the language, so that two women or two men have now become shacked-up "partners" or even "husband and wife" in "civil unions" or even "marriages."

Hay's contribution to communism in America was developing the idea that homosexuals, like the "workers" under capitalism, were being oppressed and had to assert their "rights."
While Mr. Hillyer may be unable or unwilling to see the Marxist roots of the radical homosexual revolution in the United States, others of us, like Mr. Kincaid, can see it with crystal clarity.
The derision Mr. Hillyer pours on Mr. Kincaid is worthy of any leftist publication, and in Mr. Hillyer's final sentences, he even adds Scripture-twisting to the sour brew as he states that Mr. Kincaid's column violates Christ's command to love your neighbor as yourself. Again, Mr. Kincaid's column does no such thing. Does Jesus command us to "love our neighbor" by encouraging our neighbor in his sins and by keeping silent when a national (even global) movement based on sexual sin is being forced on our school kids and society in general? Does Jesus command Christians to stand down while our God-given freedoms are trampled under the feet of sodomite "rights"? No, no and no.
We must understand that the radical homosexual movement is indeed about destroying the meaning of marriage and family and crushing the freedoms of speech, religion and association of those of us who are in opposition to the homosexual agenda in our nation. The goal of the leftist radicals is to silence Christians. Don't doubt it for a minute. Why do you think the Boy Scouts are in the homosexual Left's crosshairs? It is because they stand in opposition to homosexuality based on Christian principles. The Left is working to eradicate principled, conservative opposition to its goals.
Cliff Kincaid is right. His column is true, and those on "our side" who are trying to vilify him are dead-wrong. Those on "our side" who are trying to warp the meaning of conservatism in order to make it accept the unnatural, unhealthy and immoral homosexual agenda are as caustic to conservatism as any outside leftist force could be.
© Gina Miller
---
The views expressed by RenewAmerica columnists are their own and do not necessarily reflect the position of RenewAmerica or its affiliates.
---