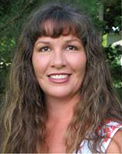 Gina Miller
CA mall bends to homosexual intimidation

By
Gina Miller
March 12, 2013
Over the past several years, I have written numerous columns on the radical homosexual movement in America. One of the most common attempts by the Left to dismiss warnings of the dangerous results of society's acceptance of the homosexual agenda is to claim that there is no such thing as a "homosexual agenda," radical or otherwise. This is ridiculous, of course, because each week brings new examples of homosexual activists creating "scenes" and filing lawsuits (often against Christian business owners) in an effort to force society to bend to the perverse demands of radical homosexuals.
We have another example. Two homosexual men staged an in-your-face, public display of "affection" inside a Sacramento, California-area mall. A security guard confronted the men, and there are conflicting stories about what happened next. The homosexuals claim that the guard told them to leave, but a statement from mall management denied they were told to leave, just that they were told to stop their behavior, which violates the mall's code of conduct.
Regardless of whether or not they were asked to leave, the men spread their story far and wide through electronic social media which resulted in an organized protest rally being held at the mall on Saturday, attended by over two-hundred homosexuals and fellow sympathizers.
As reported by the Sacramento
CBS affiliate
:
Hundreds of gay rights activists showed up for the peaceful protest that started with a kiss, but is now gaining national attention.

"We have every right, just as everyone else does, to feel comfortable in our own skin, loving our partners," said Robert Woodward, who attended the event titled "Love is Love."

Love is love was the theme for a gathering that started off as a protest.
When a society turns away from knowledge and wisdom, when it comes unmoored from the proper bonds of morality and embraces sin, then "love" loses its meaning. Homosexual "love" is sin, and it bears no relation to real love, which is of God. If you do not know what love is, you can read it described throughout the Bible, and
1 Corinthians chapter 13
outlines love's characteristics which include that love is not proud and does not behave in an unseemly manner; nor does it rejoice in sin (iniquity), but it rejoices in truth. Homosexuality and homosexual activism are as far from love as east is from west. God, Who is Love, calls homosexuality an abomination to Him, and no matter how deranged and deluded our society becomes, this will always be the case.
Speaking of "love," the CBS report quotes a protester who is one of those who mistakes homosexual attraction for "love":
"We're here to start a discussion, to get people to open their minds," said Tracy Schweiger, who attended the event.

"What's important is love, and all love is love, and we respect individuals and their right to love," said [Shara Murphy, executive director of the Sacramento LGBT Community Center].
The radical homosexual movement has hijacked God's rainbow for its own twisted purposes. It has also bogusly hijacked the cry of "civil rights," and it has hijacked "love." The bottom line in all of these things is that they are illegitimate. The homosexual movement has nothing to do with "civil rights," the promise of God's rainbow, or love, but these abominable lies are being repeated ad nauseam in our nation to the point that many weak-minded people now easily swallow them.
The force of numbers and fear of the often-vicious homosexual activists have succeeded again. The mall has bowed and scraped before the altar of radical homosexual intimidation, offering apologies and food, drinks and candy to the protesters on Saturday. Score one for in-your-face, public sodomite displays of affection and zero for common sense, truth and morality.
Yes, the militant homosexual movement is very real, and it is succeeding. It has invaded our public schools where it is indoctrinating our younger generations with its poisonous lies, and it has invaded our federal government and military. It has invaded our "entertainment." It has invaded corporate America, which has embraced the
evil lie that "diversity" is a good thing
. It is attempting to pervert the meaning of marriage, and it is working to squash any criticism of, or resistance to, its wicked goals. The freedoms of speech, religion and conscience of right-thinking Americans are squarely in the crosshairs of this detestable movement.
In addressing the radical homosexual movement's attempts to counterfeit marriage, Michael D. Day wrote in his excellent column, "
Gay Marriage?
":
If homosexuals wish to live intimately as couples, that's their business. However, they do not have the right to make the rest of society condone and sanctify their lifestyle, particularly since it offends so many on moral and religious grounds.

And yet, that's exactly what they are trying to do. One of the most offensive tactics employed by pro-homosexual forces is to malign anyone who disagrees with their agenda. They have established the misnomer "homophobe" as a pejorative to demean anyone who doesn't fall into lockstep with their position. All opposition to homosexuality is ascribed to motivations of fear, hatred, ignorance and bigotry. In effect, while loudly demanding the nonsense that same-sex marriage is their "equal right," the homosexual lobby insults and demeans anyone who stands against them. They deny that any genuine grounds exist for opposing same-sex marriage.

The homosexual lobby does not tolerate or respect moral or religious arguments against them. They relegate such arguments to moral and religious bigotry. Rather than addressing the actual arguments, they revert to the old stand-bys of name-calling and accusation. The difference between right and wrong holds no significance to them when the wrong is identified as homosexuality. And they particularly don't have any respect for Biblical arguments against homosexuality, because they have their own way of looking at Scripture in order to make it comply with their own wishes. Bottom line, they consider both moral and religious arguments against homosexuality to be bigoted and irrelevant.
This is true, but their unbelief does not nullify the homosexuals' accountability to God. They can deny God's truth till they die, but God's truth does not change. One day, if they refuse to turn and accept the Lord, Who loves them and gave His precious life for them, they will understand the terrible choice they have made in rejecting Him. The Lord Jesus, the Son of God, who rose from the dead,
stands waiting to receive anyone
who wants to know true peace and freedom, forgiveness of sins, and a blessed eternity.
Meanwhile, those of us who know the truth of what this dangerous, degenerate movement means for our country, will continue to speak out against the radical homosexual movement's goals, which are a tyrannical poison to the hearts, minds, bodies and spirits of the people of our nation, and are also an anathema to our God-given freedoms.
© Gina Miller
---
The views expressed by RenewAmerica columnists are their own and do not necessarily reflect the position of RenewAmerica or its affiliates.
---