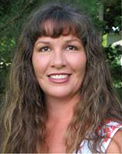 Gina Miller
Pray for MassResistance and marriage in Rhode Island

By
Gina Miller
January 22, 2013
The state of Rhode Island is in the homosexual movement's crosshairs. There are currently bills to legalize homosexual "marriage" pending in both chambers of the state's General Assembly. These bills were introduced a couple of days after the current session commenced on January 1st, and the pro-homosexual lawmakers now ensconced in the Rhode Island government are wasting no time in their efforts to force this insane and immoral perversion of marriage on the state.
Even Rhode Island Governor Lincoln "
Holiday Tree
" Chafee is on-board with the homosexual steamroller and
has already said he would veto a referendum bill
that would allow the people of Rhode Island to vote on whether or not they want to see homosexual "marriage" made legal in their state.
For years, those of us who have been watching the militant homosexual movement gaining momentum have been warning the nation of its growing power and influence, especially in the hearts and minds of the younger generations who are exposed to the government-run public school indoctrination, which nowadays includes heavy doses of pro-homosexual propaganda.
With the reinstallation of the homosexual sympathizer Barack Obama (or whatever his name is) into the presidency, we will see no resistance to the homosexual movement's goals from the federal government or the leftist media – no resistance other than from those of us who know the end result of this sinister campaign. In part, the goals of the militant homosexual movement include the silencing of voices opposed to the "mainstreaming" of homosexual behavior and bastardization of the meaning of marriage. Ultimately, speech that declares homosexuality to be the immoral, unnatural and unhealthy behavior that it is will be outlawed, if the Left gets its way.
Those on the Left claim they only want "marriage equality." The Left is a master at deceptive language manipulation. There is no such thing as "marriage equality." There is only marriage – a union of one man and one woman – or no marriage. Same-sex pairings are nothing more than sad, degenerate parodies of a union they can never be, no matter how many disgraceful "laws" useful-idiot politicians may pass.
In the case of the proposed Rhode Island legislation, a vast coalition of religious leaders and grass roots conservative groups has organized to oppose the bad bills. It is encouraging to see people coming together in prayer and opposition. Of course, when the righteous take a stand against evil, then the forces of darkness attack with venom. This case is no exception.
Brian Camenker of MassResistance
has experienced plenty of the malicious vitriol of the Left. He has been slandered and libeled for his
donation-run group's
successful efforts to expose the homosexual movement's actions in our schools, state and federal governments and the culture at large. For his tireless efforts, he is often maligned, and since he has joined in
the fight to preserve marriage in Rhode Island
, he has become a target, yet again.
I received emails from Brian and
Amy Contrada
(who is also with MassResistance) reporting on a couple of venomous columns featured on a leftist website called Rhode Island's Future (
here
and
here
). The writer of the columns derided the supporters of real marriage and those who attended the initial public hearing before the Rhode Island House Judiciary Committee on January 15th.
Naturally, this homosexual supporter has reality turned upside-down. Naturally, too, he employs typical leftist mischaracterizations of those of us who defend marriage, and he steps into the realm of libel
when he writes this
:
To form his dream team of intolerance, [National Organization for Marriage's Christopher] Plante dragged Brian Camenker of MassResistance, a genuine Southern Poverty Law Center hate group to Rhode Island, to poison our state with his special kind of venomous bile.

That's right, bigot, homophobe and Holocaust denier Brian Camenker, who once lied, "One bill in Massachusetts takes away all the penalties for bestiality. This is where this [homosexual] agenda is going" and another time claimed that "no homosexuals died in the Holocaust and that the pink triangle the Nazis forced imprisoned gays to wear actually signified Catholic priests" has been imported from Massachusetts.
This writer is a liar, and not even a creative one. "Homophobe," "bigot," and "hate group" are all just worn-out, false labels created by the idiot Left to smear those who oppose their agenda. But, do not doubt that these lying labels are effective. They are effective because of the mind-numbing, constant repetition of them from leftist pie holes and keyboards. As we know, repeat a lie long enough, and the deceivable and unthinking among us start believing it. But, I will not stand by and allow this libelous trash to go unchallenged, and neither will Brian Camenker.
From Brian's statement sent to various Rhode Island pastors who are fighting against the insane fake marriage legislation:
Dear Rhode Island Friends,

Over the past few days the local Rhode Island far-left group, RIFuture.org has published outrageous lies about me and our pro-family group MassResistance, in a cowardly effort to discredit all of our efforts to preserve marriage. Unfortunately, this is a common tactic across the country by the Left when they are met with any effective opposition. I would like to address it directly.
[Brian then quotes from the RI Future piece]
These are obscene lies. Let's go through them one by one.

Lie #1: "MassResistance is a genuine Southern Poverty Law Center hate group."

Truth: This is absurd and libelous. The Southern Poverty Law Center (SPLC) is a leftwing extremist group that has been discredited across the political spectrum (even by the liberal magazine "Mother Jones") for its unsavory methods. The SPLC has labeled over 1000 mainstream pro-family groups, church groups, conservative politicians, Fox News commentators, and even members of Congress as "extremists" and "haters," etc. Their lists include the Family Research Council, American Family Association, U.S. Rep. Ron Paul. U.S. Rep Michelle Bachmann, Glenn Beck, Jewish Political Action Committee, MassResistance and hundreds of others! The common thread is that in some way all disagree with the SPLC's extremist anti-family views. For an even more dishonest effect, the SPLC often lists groups like the KKK and Nazis alongside pro-family groups. Even the liberal Washington Post has recently taken the SPLC to task for these odious tactics.

Lie #2: I am a "Holocaust Denier"

Truth: This is a particularly offensive lie, since I am Jewish and my family originally comes from Eastern Europe.

Lie #3: "Brian Camenker once lied, 'One bill in Massachusetts takes away all the penalties for bestiality. This is where this [homosexual] agenda is going'."

Truth: In 2005 the homosexual lobby actually DID file a bill in to repeal the Massachusetts statute banning bestiality. That is public record. When we publicized it, radio stations as far away as California were calling the Massachusetts State House! They quietly killed the bill.

Lie #4: Camenker claimed that "no homosexuals died in the Holocaust and that the pink triangle the Nazis forced imprisoned gays to wear actually signified Catholic priests."

Truth: Of course, I never said or wrote that at all. This so-called "quote" was purposefully distorted by a reporter for a homosexual newspaper who was present at oral testimony I gave at a public hearing in the Massachusetts State House. What I actually said was this: According to a survivor of the Auschwitz concentration camp who spoke at our MassResistance Banquet, the Nazis were not intent on murdering all homosexuals the way they systematically murdered Jews, but would often free them after a while. He also said that sometimes the Nazis would falsely claim that people were homosexual if they were looking for an excuse to arrest them, and this often happened to priests. I never said that the pink triangle signified Catholic priests.

MassResistance has been a pro-family group serving people with traditional values in Massachusetts and other states for over 18 years. We are proud of our record of supporting marriage and family, and will stand by everything we've ever said or written.

This sleazy tactic of lies, slander, and demonization by those who can't defend their positions in legitimate ways, must stop. I hope that you will all stand together against that.
For those who do not see the radical homosexual movement as a threat to the soul of our nation, let me remind you that people like the man who wrote those detestable lies about Brian Camenker, and the other defenders of marriage, will not stop until our God-given freedoms of speech, religion and association are demolished. For those who say that it does not hurt anyone if homosexuals are given the right to "marry," I will remind you that the family is the bedrock of a stable society. When that bedrock is destroyed, then the society will crumble.
America is already in big trouble on so many fronts, and these people of the radical homosexual movement are termites who, under the guise of "marriage equality," will continue to steadily and stealthily chew away at the foundations of our freedoms until one day we will wake up and wonder what the heck happened to our God-given rights. We must not let this happen.
Pray for marriage in Rhode Island and the other states across the nation where it is under assault, and pray for those like Brian Camenker and others who are on the front lines defending it.
© Gina Miller
---
The views expressed by RenewAmerica columnists are their own and do not necessarily reflect the position of RenewAmerica or its affiliates.
---