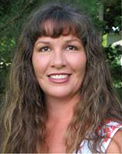 Gina Miller
Pacific Justice wins injunction against insane California law

By
Gina Miller
December 6, 2012
In the wake of the freakish presidential election results, there has been very little good news for the defenders of America. Instead, we have seen the maniacal, communist Democrat regime in Washington doubling down on its destructive agenda. We have seen Barack Obama (or whatever his name is) continue to pound his deranged insistence on raising taxes on the producers in our nation. Raising taxes on the "rich" will not help the monstrous debt the Obama administration has added to the already huge national debt that had ballooned under President George W. Bush. No, this is not about reducing the debt or even cutting the runaway spending and borrowing. It is about reducing the wealth — and therefore the freedoms — of the citizens of our nation. It is not complicated. All commie worms that hold power do this to the people.
This week there is a bit of good news, although it is not from Washington. It is from California, and it is fairly amazing in a time when the leftist radical leaders of that state have fully given California over to a program of socialist destruction — from imposing outrageous taxation and regulation, to enabling the illegal alien flood to metastasize, to forcing the homosexual movement's assault on school kids and the public in general. Not many places are more active in promoting the virulent homosexual agenda than California, and few states have seen such numerous, low "legal" blows to the family, marriage and parental rights at the hands of these Marxist minions running the state. That is why it comes as a nice surprise to see a Sacramento judge do the right thing.
As reported by the Pacific Justice Institute
on Monday:
In a pivotal 38-page ruling released this evening, United States District Court Judge William Shubb sided with Pacific Justice Institute (PJI) by granting their plaintiffs a preliminary injunction against California SB 1172 — a new California law which prohibits licensed counseling of minors who seek to minimize or eliminate their same-sex-attraction.

"Because the court finds that SB 1172 is subject to strict scrutiny and is unlikely to satisfy this standard, the court finds that plaintiffs are likely to succeed on the merits of their . . . claims based on violations of their rights to freedom of speech under the First Amendment," wrote Judge Shubb.
This is a strong first step toward defeating this clearly unconstitutional, insane California law.
As I wrote last week
, the latest front in the homosexual movement's battle against God, truth and reason is this wicked assault against those who offer therapeutic help for people struggling with unwanted same-sex attraction. This California law is more than an attack on the freedom of speech of counselors who offer help in combating unwanted homosexual desires. It is a direct campaign against parent's rights. That is what the California law is, and it is an utter outrage.
Children and teenagers in the public school system are also under extreme assault in California by the militant homosexual forces that have invaded the curriculum with pro-homosexual indoctrination and propaganda. WorldNetDaily's Bob Unruh has
an excellent report
from Tuesday. In it he outlines the stories of the Pacific Justice Institute and Liberty Counsel in their fights against this terrible legislation and the latest victory for Pacific Justice in Sacramento federal court.
Mr. Unruh also provides a sickening list of sexual indoctrination legislation aimed at California school kids. The list, dating back to 1999, was compiled by the
Rescue Your Child
website and
clearly traces the wicked march
of the sexual anarchy movement through California public schools. Homosexuality, and its various manifestations, is now explicitly celebrated in California schools from kindergarten through college, and no voice of criticism against homosexuality is tolerated. As the Rescue Your Child website demonstrates, California public school is no place for your children.
So, now that they have the public schools pretty much sewn up, members of the militant homosexual movement in California are going for the counselors, many of whom are Christian counselors, who offer teenagers and adults help in getting free of undesired same-sex attraction. This California law would also prevent victims of childhood sexual abuse who are under age 18 from seeking that same help. It must not be allowed to stand.
I thank the Lord for legal warrior groups like the
Pacific Justice Institute
and
Liberty Counsel
that are fearlessly standing against the pervasive, freedom-corroding evil of our times. Let us help these non-profit groups all we can with donations, and let us pray for their success in ultimately defeating this hell-born law in California.
© Gina Miller
---
The views expressed by RenewAmerica columnists are their own and do not necessarily reflect the position of RenewAmerica or its affiliates.
---