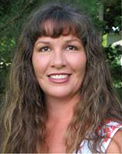 Gina Miller
Obamatons wage campaign of threats to riot and assassinate Romney

By
Gina Miller
October 18, 2012
We have seen a recent campaign by senseless (or organized, senseless) Obama supporters on social media sites like Twitter issuing
terroristic threats to riot
if Obama loses the election. They have also flooded Twitter with numerous threats to
assassinate Mitt Romney
if he wins. The leftist "mainstream" media has predictably ignored these stories, since they show the hateful, ignorant and violence-prone face of the maniacal, Obama-supporting Left.
After Tuesday night's presidential debate, another deluge of threats to murder Romney were posted, and the
Twitchy website catalogued
a number of them. I guess these people did not like Romney's debate performance in which he exposed Obama's abysmal record.
The death threats, some of which you can read at the links above, are full of profanity, bad grammar and pitiful spelling, but interestingly, in most of them that use it, the word 'assassinate' is spelled correctly, with very few exceptions. Since when do barely-literate people consistently spell 'assassinate' correctly?
These tweets to riot and murder Mitt Romney play right into the
conspiracy theories
that have abounded in the past few years,
theories
that the Obama administration will declare martial law due to "civil unrest" or suspend elections because of violence. The recent,
large ammunition purchases
by the government for various non-military, federal agencies have also fed the conspiracy theories.
Apparently, the people posting these murderous threats against Romney do not realize — or care — that it is illegal to issue such threats. As Jason Howerton points out at
The Blaze
,
According to federal law, the individuals who made the threats should expect a visit from the Secret Service:

(a) Whoever knowingly and willfully threatens to kill, kidnap, or inflict bodily harm upon —

(1) a former President or a member of the immediate family of a former President;

(2) a member of the immediate family of the President, the President-elect, the Vice President, or the Vice President-elect;

(3) a major candidate for the office of President or Vice President, or a member of the immediate family of such candidate; or

(4) a person protected by the Secret Service under section 3056 (a)(6); shall be fined under this title or imprisoned not more than 5 years, or both.
As long as Obama is occupying the White House, I firmly doubt the Secret Service or any other federal law enforcement officers will hold any of the devilish commenters accountable for their terroristic rioting and Romney assassination threats. And further, it seems these Obamatons are employing the Cloward-Piven strategy of overwhelming the system with such a high volume of threats that the Secret Service would have a hard time running all these people down.
Another aspect of these threats to riot is the fear angle. I believe fear is one of the big motivators of members of our federal and state governments and judiciary to not lift a finger to hold Obama and members of his administration accountable for all their illegal, extra-constitutional activities. I believe it is fear that has kept judges and secretaries of state all across the nation from allowing challenges to Obama's eligibility to hold the office of President. I believe it was fear that led the
turncoat Chief Justice John Roberts
to insanely declare that Obamacare is constitutional, when it clearly is not. Fear of what? Fear of mass Obamaton rioting or fear of personal bodily harm, perhaps.
How could fear possibly play a role in the upcoming election? The last thing the states need or want is mass rioting in big cities. What if leaders across the nation are led to believe that if Obama loses, cities will burn? The threat of violence and riots is a powerful thing. That's why terrorism can be quite effective, because fear is often a strong motivator.
Michael Snyder of
the Economic Collapse
website wrote,
Will the most divisive campaign in modern American history culminate in massive riots in our major cities?

... Could we actually see rioting in communities all over America? Well, the conditions are certainly ripe for it.

A whole host of surveys over the past few years have shown that Americans are very angry and very frustrated right now.

... For many Democrats, Barack Obama is a "once in a generation" icon. Just the thought of Mitt Romney replacing Obama in the White House is enough to push many of them to the brink of insanity. In recent years we have seen horrible rioting erupt in cities after major sports championship games. How much worse could the rioting potentially be if this bitterly contested election is decided by a very narrow margin — especially if there are allegations that the election is "stolen"?

The election is nearly four weeks away, and many Obama supporters are already threatening to riot if Obama loses.
What is the reason for this campaign of online threats to murder Mitt Romney and to riot if Obama loses?
The members of the Obama administration are desperate to hold on to their wicked, tyrannical power, and I certainly put nothing past them, so what is behind these recent threats? Is it just evil-hearted, dark-minded idiots who stupidly worship the America-hating Obama? Or, is this an organized campaign to stir up rioting — or fear of rioting — if Obama loses the election as he should?
Whether or not there is anything to all these vicious threats, a few short weeks will tell.
© Gina Miller
---
The views expressed by RenewAmerica columnists are their own and do not necessarily reflect the position of RenewAmerica or its affiliates.
---