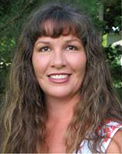 Gina Miller
GOP funds House race of leftist homosexual "Republican"

By
Gina Miller
October 16, 2012
True conservatives have more than a handful in fighting both Democrats and "Republicans in Name Only" (RINOs) at the federal, state and local levels. It is a shame that we have to fight our own party to keep our Constitutional, Representative Republic from being completely removed from life support by political death panels of both parties.
Brian Camenker of the pro-family organization, MassResistance, has given us
a sickening report
on the National Republican Congressional Committee (NRCC) throwing a huge amount of money into the campaign of an openly homosexual leftist in Massachusetts who is running as a Republican for Congress.
As Brian reported on Sunday
,
The Republican establishment in Washington is pouring enormous amounts of money — over a million dollars — into Massachusetts to elect an aggressive, anti-family homosexual activist to Congress.

In Massachusetts, Richard Tisei is known as an openly "gay" liberal Republican politician who ran for Lt. Governor in 2010. Prior to that as a State Senator, among other things he worked to successfully block the people's right to vote on the Marriage Amendment.

Tisei is the only Republican Congressional candidate in Massachusetts to receive such support from the national Republican Congressional campaign!
Brian goes on to write that Tisei is one of the "Young Guns" of the NRCC, just as Paul Ryan, Eric Cantor and Kevin McCarthy were. The glaring problem is that Richard Tisei's politics are in no way conservative.
In the Massachusetts State Senate, Tisei fought against bills to lower taxes. He is a strong supporter of abortion. He voted to expand the "buffer zone" around abortion clinics. He supported the "emergency contraception" bill that would have forced Christians to go against their religious faith. Mitt Romney vetoed that bad legislation. Tisei is a hardcore supporter of homosexual "marriage" and the entire radical homosexual agenda. He was the only "Republican" to vote for the anti-Christian, anti-freedom "Transgender Rights and Hate Crimes" bill which passed into law in 2011. It mandates that businesses, schools and government accept cross-dressing and "transsexual" deviants as employees, or face penalties.
He also supports pushing the radical homosexual agenda on public school kids, by using taxpayer money to implement "anti-bullying" programs, which are nothing more than pro-homosexual propaganda campaigns aimed at our school kids.
Tisei's voting record reflects a split political personality in which he voted with the Democrats as much as he voted with the Republicans. He has no problem supporting Nancy Pelosi, as Brian quoted Tisei from a
National Public Radio (NPR) interview
:
"When Gov. Romney was here, I voted with him half the time, and I voted against him half the time. ... I have no problem working with Nancy Pelosi. Just because she's in the opposition, I'm not gonna poke her in the eye."
He has "no problem" working with the wretched, anti-Constitutionalist Nancy Pelosi. That's just great. With "Republicans" like Tisei, who needs Democrats?
Tisei is another liberal who ignorantly equates interracial marriage with same-sex "marriage," which is a stunning insult to the true civil rights movement, because interracial marriage has always been about real marriage between a man and a woman, whereas there is no such thing — and never will be any such thing — as a homosexual "marriage" union.
Regarding homosexual "marriage,"
Tisei told NPR
,
"I look at this as more in a historical perspective. This is the same situation that popped up with interracial marriage in 1948 in California; a very controversial court decision there and California became the first state to legalize interracial marriage. It took a while for the rest of the country to catch up. State by state you saw a change, until finally the Supreme Court some 20-something years later with a decision that banning interracial marriage in the United States was unconstitutional.

"I kind of look at this situation we're on as pretty much on the same track...I think you need both the legislature. . . AND you need the courts. This isn't going to happen overnight, but look at the progress that's been made already since Massachusetts became the first state in the country to legalize gay marriage."
America is on the road to destruction on a number of fronts, and those who see nothing wrong with our government leaders embracing the radical homosexual agenda are blindly walking into tyranny. Do you think that's an exaggeration? Many people simply do not understand the true goals of the militant homosexual movement. Many people do not see past the surface rhetoric of homosexuals only wanting "marriage equality" or the same "rights" as everyone else.
Homosexuals
already
have the same rights as everyone else — the same rights to normal marriage and equal protection under the law (well, in truth they have
more
than equal protection with the devilish "hate crimes" laws that are in place). This is not about expanding "rights" for homosexuals. This is about stealing the rights of the vast majority of Americans who oppose the mainstreaming of this immoral, unnatural and unhealthy behavior.
This is about destroying the meaning of marriage and family, the bedrock of society. This is about silencing voices that tell the truth about homosexuality and speak up for morally sound policies. This is about tearing down our God-given freedoms of speech, expression, association and religion. At its core, the radical homosexual movement is about tyranny.
The militant homosexual movement is well on its way to capturing the minds and hearts of many young people in the United States. Public schools are indoctrination centers for homosexual recruiting and propaganda, and politicians like Richard Tisei are instrumental in shamefully pushing this diabolical agenda on our nation's children.
It is despicable that the NRCC would spend money on the campaign of a "proud" degenerate who does not represent conservatism or family values. Of course, we know that the Republican establishment is not conservative, but now it is no longer even pretending to be.
Clearly anyone who holds to conservative values should not give a dime to the NRCC or any of its affiliate political action committees. Brian Camenker also makes this point in his piece as he urges us to contact the NRCC:
We think it would be useful to contact the Republican National Congressional Committee either by phone or email and let them know why you will never give them a penny. We believe it's very important for them to hear that from a lot of angry people.

Beyond that, give generously to individual CANDIDATES. But don't give any money the Republican Party or PACs connected with them. This is a widespread problem, trust us.
To get the full story on Richard Tisei and his history of radical homosexual activism, please take few moments to read
Brian Camenker's entire piece
. Also,
consider supporting
Brian and MassResistance in their valuable pro-family work and in their costly defense against the
malicious lawsuit attacks
by militant homosexuals.
© Gina Miller
---
The views expressed by RenewAmerica columnists are their own and do not necessarily reflect the position of RenewAmerica or its affiliates.
---