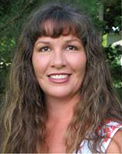 Gina Miller
Gawker: Pedophiles born that way, deserve sympathy

By
Gina Miller
September 11, 2012
We should not be surprised at the evil idiocy that comes from godless people, although their vile words and twisted ideas can sometimes still be stunning. We saw some of this last week at the Democrat convention. We saw those godless fools scream, wail and shake their fists against God and Jerusalem — three times, in fact. We saw them applaud taxpayer funding for killing pre-born babies. We saw them cheer for sodomy and the destruction of the meaning of marriage. We saw them glorify the lawless illegal alien invasion of our nation. We saw their ugly face in prime time high-definition.
That was plenty bad, but on Monday, I read something almost as bad as booing God.
News Busters' Noel Sheppard
featured excerpts of a column from the Gawker website titled, "
Born This Way: Sympathy and Science for Those Who Want to Have Sex with Children
." The title alone is enough to make you sick. The piece was posted under Gawker's "science" section. Yeah.
I went to the Gawker website, and between fits of retching, I managed to read the entire column. It was written by editor Cord Jefferson, who opens the article with a graphic account of an adult man named Terry raping a seven-year-old girl. Jefferson describes Terry as being "deeply religious."
Jefferson then goes on to point out that pedophiles are some of the most-scorned members of society (ya think?!), how they need protection in prison, and how they have a very hard time finding places to live once they have been convicted of their crimes and then (as I say, stupidly) released back onto the streets after completing their prison term.
Jefferson lays out the case for pedophilia being a "sexual orientation" that these people, mostly men, have no way of changing. He spends a large part of his piece detailing so-called scientific studies of pedophiles, their behavior, bodies and brains. The problem with this is that science does not and cannot provide an answer or an explanation of what is simply sin.
These scientists bend over backward to explain — without addressing the real issue of sin — the horrific behavior of men who prey on children. In doing so, these "scientific men of reason" labor fervently to excuse this diabolical scourge of sin by declaring it to be a mental illness or just another characteristic of one's birth.
As Jefferson wrote,
But there is a growing number of researchers, many of them out of Canada, whose work suggests that pedophilia is an illness deserving of the public's sympathy the way any brain disorder is. Some of the scientists say pedophilia is a sexual orientation, meaning that it's unchangeable, regardless of how much jail time or beatings or therapy someone is dealt.
Deserving of the public's sympathy? Not according to Jesus.
Jesus said
that men like these would be better off dead than to have caused a child who believes in Him to stumble.
An argument was also attempted that a pedophile is not necessarily a pedophile. Huh? Yes, Jefferson presented it here,
But a 21-year-old who has intercourse with a 16-year-old, while not a good decision maker, is probably not a pedophile. Nor is someone who, say, exposes himself to a 5-year-old boy necessarily a pedophile. They may have committed a pedophilic act, but unless they have a clear preference for undeveloped children the way heterosexual men have for women, they are not pedophiles.
He later reiterates the point,
Every expert with whom I spoke wanted to get one thing straight: Being a pedophile is different from being a child molester.
What?! This is stunning. Here we have quacks labeled as "experts" doing their best to make a case with minced words, trying to excuse and defend the reprehensible, hell-inspired behavior of pedophiles. They are trying to make a distinction in kind here? Seriously? Yes, I'm afraid so. Call this behavior what you want; it is still purely evil.
The "scientific" portion of Jefferson's piece kept bringing to my mind that you truly can over-think these things. Some of the purported "findings" in all these pedophile studies Jefferson cites include that a larger percentage of pedophiles are left-handed and smaller in stature than the general population, that many of them had head injuries at a young age, are more likely to have failed grades in school, and have a lower IQ than average — and the younger the pedophile's victims, the lower the pedophile's IQ, proportionately.
Naturally, these "scientists" look everywhere but to the spirit of a man for the "reasons" for his aberrant behavior, and the brain is one of their favorite places to look for answers they will never find. Jefferson reported on some brain study results from Dr. James Cantor, a Canadian sex researcher and psychiatry professor. Among the studies, Cantor professed that pedophiles have a problem, not with "gray matter" in the brain, but with "white matter," the connective tissue within the gray matter, or as Cantor calls it, "cabling,"
"There doesn't seem to be a pedophilia center in the brain," says Cantor. "Instead, there's either not enough of this cabling, not the correct kind of cabling, or it's wiring the wrong areas together, so instead of the brain evoking protective or parental instincts when these people see children, it's instead evoking sexual instincts. There's almost literally a crossed wiring."

The good news, according to Cantor, is that it if they can figure out how the wiring gets crossed, they might be able to suggest ways pregnant mothers can help ensure their baby is unlikely to be born a pedophile.
This is truly unbelievable. This "doctor" is suggesting that babies are born pedophiles, and that their mothers might be able to prevent it with better prenatal care. I would laugh, but this guy is not joking.
Oh, this column is a piece of work, and Cord Jefferson puts the finishing touches on it by opening his last paragraph with these gems:
The old adage is that the true mark of a society is how it treats the weakest in its ranks. Blacks, women, Latinos, gays and lesbians, and others are still in no way on wholly equal footing in America. But they're also not nearly as lowly and cursed as men attracted to children. One imagines that if Jesus ever came to Earth, he'd embrace the poor, the blind, the lepers, and, yes, the pedophiles.
Why do these liberal freaks always insist on slandering God in their hell-born attempts to justify sin? Jesus offers freedom from sin, but never, ever, nowhere, no way does Jesus endorse sin.
Let's look at that first sentence. What immediately jumps to (the rational) mind when you read "the weakest in its ranks"? Next to pre-born babies, it is children, of course. Yet, by this, Jefferson is talking about pedophiles! The weakest in our ranks?! Is Jefferson serious?
Pedophiles are not weak, but they are certainly cowardly, as they choose, stalk and groom their half-pint prey — innocent children, who are truly the weakest among us. This piece of perverse propaganda is not fit for trampling by filthy pigs in a sty.
The fact is that there are hardly any more wicked sins than those that hurt children. Jesus singled out such sins for the strongest condemnation: you're better of dead than doing such things. Jesus never said that about any other sins. Homosexuality and other sexual sins are labeled by God as abominations, but there is something particularly evil about those who prey on children.
This Gawker piece's contention that pedophilia is a "sexual orientation" that cannot be changed is simply a lie from the pit of Hell. It is an attempt to justify horrible behavior by claiming it is innate. The homosexual activist movement is feverishly trying the same, lying tactic.
The truth is found in God's Word. When we surrender our lives to God the Father through Christ the Son, we are made new creatures — new!
As it is written
, the old is passed away, and all things have become new. What this means, in part, is that Jesus has forgiven us and freed us from the bondage of sin. It does not mean we will never sin again or that we will not be tempted to sin, but it means we are no longer slaves to sin. We now have the power, through Christ, to say "no" to sin — every sin.
But, without God's Holy Spirit living in us and guiding us, there is certainly no "cure" for pedophilia, or any other sin for that matter, and a thousand years of brain study will never reveal to these "enlightened" men of "science" that the wicked behavior of the pedophile is born, not in his brain, but in his blackened, spiritual heart.
© Gina Miller
---
The views expressed by RenewAmerica columnists are their own and do not necessarily reflect the position of RenewAmerica or its affiliates.
---