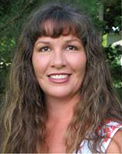 Gina Miller
Marine patriot detained for Facebook political posts (NDAA, anyone?)

By
Gina Miller
August 23, 2012
When the National Defense Authorization Act (NDAA) was passed by Congress last year, people of all political persuasions were rightly alarmed, because one of its provisions clearly gave the federal government and military the power to indefinitely detain, without charges, any American citizen deemed to be a "terrorist" or someone who pals around with terrorists.
This past May, Federal Judge Katherine B. Forrest blocked that provision,
as reported on June 7th at RT.com
,
Last month Judge Forrest ruled in favor of a group of journalists and activists [who] filed a suit challenging the constitutionality of Section 1021 of the NDAA, a defense spending bill signed into law by President Obama on New Year's Eve. Specifically, Judge Forrest said in her injunction that the legislation contained elements that had a "chilling impact on First Amendment rights" and ruled that no, the government cannot imprison Americans over suspected ties with terrorists.

"In the face of what could be indeterminate military detention, due process requires more," said the judge.
Last New Year's Eve, as he signed the NDAA into law, Barack Obama (or whatever his name is)
claimed in a signing statement
that the indefinite detention provision would not be used against American citizens, yet the Obama administration nevertheless objected to Judge Forrest's ruling and asked that she clarify it, so she did, saying in part,
"Put more bluntly, the May 16 order enjoined enforcement of Section 1021(b)(2) against anyone until further action by this, or a higher, court — or by Congress. This order should eliminate any doubt as to the May 16 order's scope."

Judge Forrest does include in her ruling, however, that Americans can be indefinitely detained, but only providing that the government can link suspects directly to the September 11 terrorist attacks.
As we know, Obama and his administration minions do not like to be crossed, so here we are just a couple of months later, and we have Obama's Federal Bureau of Investigation (FBI) involved in an example of this type of detention of a United States war veteran Marine. And it's a sickening outrage.
Last Thursday, the FBI and local Chesterfield County, Virginia police detained a young, former Marine war veteran, Brandon Raub, for political opinion statements he made on his Facebook page. John Whitehead and his Rutherford Institute are representing Brandon. As reported at
the Rutherford Institute website
,
The Rutherford Institute has come to the defense of a former Marine, 26-year-old Brandon Raub, who was arrested, detained indefinitely in a psych ward and forced to undergo psychological evaluations based solely on the controversial nature of lines from song lyrics, political messages and virtual card games which he posted to his private Facebook page. Although the FBI and Chesterfield County police have not charged Brandon Raub, a resident of Chesterfield County, Va., with committing any crime, they arrested Raub on Thursday, August 16, 2012, and transported him to John Randolph Medical Center, where he was held against his will due to alleged concerns that his Facebook posts were controversial and "terrorist in nature." In a hearing held at the hospital, government officials disregarded Raub's explanation that the Facebook posts were being interpreted out of context, sentencing him up to 30 days' further confinement in a VA psych ward. In coming to Raub's defense, Rutherford Institute attorneys are challenging Raub's arrest and forcible detention, as well as the government's overt Facebook surveillance and violation of Raub's First Amendment rights.

"For government officials to not only arrest Brandon Raub for doing nothing more than exercising his First Amendment rights but to actually force him to undergo psychological evaluations and detain him against his will goes against every constitutional principle this country was founded upon. This should be a wake-up call to Americans that the police state is here," said John W. Whitehead, president of The Rutherford Institute. "Brandon Raub is no different from the majority of Americans who use their private Facebook pages to post a variety of content, ranging from song lyrics and political hyperbole to trash talking their neighbors, friends and government leaders."
Is this not the classic communist method:
to declare your political opponents to be mentally ill
and then confine them to mental hospitals? This is what we are facing. We are up against a vicious communist regime that has taken over our federal government and military. These people are truly enemies of America, and ultimately, they will not stand for the American people to speak out against them.
This story gets worse. After Mr. Whitehead's initial report, the Rutherford Institute went before Special Justice Walter Douglass Stokes for the General District Court for the City of Hopewell, VA, with an emergency motion to stop Brandon Raub from being forcibly transferred to a veteran's hospital in Salem, VA, three hours away from his home, for even further psychological evaluation.
The judge refused the motion
, and now Rutherford attorneys
have filed an appeal
of this reprehensible detention of an innocent American citizen.
What is this? This is the federal government's persecution of an American patriot who served our country on tours in Iraq and Afghanistan and who came home and exercised his God-given, American freedom to speak his mind. Although I have not seen the specific Facebook posts in question, I have read some of his other writings, and they show him to be a Christian who loves his country and the freedoms he fought to preserve. He loves our Constitution and our nation as founded.
Contrast Brandon Raub with the
demon-possessed maniacs in the New Black Panther Party
. Let's revisit the lunatic ravings of one of the New Black Panther degenerates from an August 12th telephone conference. He declared that a New Black Panther military must be raised to go into New Jersey suburbs,
"... and drag some of these [g-d-], rusty-dusty-[a**ed] crackers outta they homes, skin they [a***s] alive, hang they [a***s] up by some damned rope in some trees, drag 'em up and down the street by [g-d-] trucks, sic the pit bulls on them, pour acid on their [a***s], dump them in the [g-d-] river, bring 'em back up, bust 'em in the head with rocks!

... if you want to be free, you gonna have to get out here and kill some of these [g-d-] peckerwoods. You gonna have to kill some of these babies just born three seconds ago. You gonna have to go into the [g-d-] nursery and just throw a damn bomb in the damn nursery and kill everything white in sight.

"... We're coming to the mountain, and I would love nothing more than to come home with a cracker's head in my book satch."
Now, let's look at some of Brandon Raub's words from a column he wrote for the
Don't Tread on Me website
. Brandon's column, which is one of several he contributed to the website, is titled, "
Property, Liberty, Jesus, and Our Country
," and here is an excerpt:
The heart of God is for people to be free and prosper, and to grow in wisdom, and to be married and have children and to live life. The heart of God is for people to pour into the people around them and encourage their growth and economic liberty. I doubt our country realized what we lost in terms of what we lost in ourselves that as free men and women we didn't put an end to slavery, and the fact it took an amendment to the constitution to end the idea that you as a man could own another man or woman's body. It goes against human nature and the very fabric of the human heart and the way God intended for us to live. It hurts my heart that as men and women before the [King] of kings the citizens of our early republic simply didn't release their slaves.
Could there be a more stark contrast between two citizens of the United States of America? In these two examples, we have a feral animal of a man calling for the brutal torture, murder and even bombings of fellow Americans who happen to have "white" skin, and then we have a noble, Christian patriot Marine — who fought for the freedoms that New Black Panther moron "enjoys" — speaking about freedom and the love of God. Who is Obama's Gestapo investigating and detaining? The patriot Marine.
We are living in a seriously dangerous time in America. America is reaping the crop of godlessness in our society and leadership that we have been collectively sowing for more than 50 years. We have the government we deserve, since we allowed God to be removed from our government, our schools and the public square. What do we expect? How can we be surprised that a godless, commie enemy of America like Barack Obama has been installed in our White House?
We will have to wait and see if the Rutherford Institute can prevail against Obama's government in this lawless detention of the young Marine, Brandon Raub. And in the meantime, it is critical that we work fervently to ensure that every one who cherishes this precious American Republic will do his part in November to vote this evil, cancerous Obama administration out of Washington and back to the fetid sewers from which it came.
© Gina Miller
---
The views expressed by RenewAmerica columnists are their own and do not necessarily reflect the position of RenewAmerica or its affiliates.
---