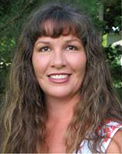 Gina Miller
Early entry for WND's 'Operation Spike' of 2012: Chick-fil-A Appreciation Day

By
Gina Miller
August 7, 2012
Regular readers of
WorldNetDaily (WND)
look forward to the editors' long-running, year-end tradition of collecting reader submissions, adding their own, and then publishing their list of the top ten significant news stories most-ignored by the "mainstream" media: "Operation Spike." "Spike" is the term used for burying, underreporting or not reporting a news story.
Last November's invitation to readers
stated,
At this time, news organizations prepare their year-end retrospective replays of what they consider to have been the top news stories of the previous 12 months. But WND's editors have always found it more newsworthy to publish a compilation of the important stories most ignored by the establishment press.

WND Editor and CEO Joseph Farah has sponsored "Operation Spike" every year since 1988 and since founding WND in May 1997 has continued the annual tradition. For the past 12 years, WND has invited its readers to join in and submit what they considered the most underreported stories of the past year.
I already have my entry for Operation Spike of 2012: the near-blackout by the "mainstream media" of the phenomenal American Patriot response to
Chick-fil-A Appreciation Day
.
As you know, this response was triggered by the idiot, frenzied hissy fit thrown by the militant homosexual movement after Chick-fil-A President Dan Cathy's right and true remarks to the Baptist Press and on the Ken Coleman radio show. Where Mr. Cathy's remarks have been reported in the leftist media, they are called his "anti-gay marriage" comments. Mr. Cathy's remarks were pro-Biblical. Nowhere in his statements did he use the terms homosexual or "gay." He simply stated his support of God's design for marriage — exclusively between a man and a woman.
Mr. Cathy said that we are inviting God's judgment on our nation when we shake our fist at the Lord claiming that we know better than He does what constitutes a marriage. Amen to that!
Well, when the radical homosexual Left got wind of his words, all Hell broke loose. Mr. Cathy was vilified and called every despicable name imaginable by the practitioners of "tolerance." The very people who accuse peaceful, God-fearing, America-loving, Constitution-cherishing Patriots of being "hateful" are themselves the ones who are steeped in hatred. These people hate the truth. They hate God. They hate God's people. They hate our God-given freedoms, protected by the Constitution (which they also hate). They hate anyone who tells the truth about their degenerate, unhealthy, unnatural behavior. They hate the message that counterfeit "marriage" is not marriage at all and never will be.
These people display their hatred whenever they open their mouths, and especially when they gather in packs. When they're in a pack, their demonically-inspired hatred is so vile and aggressive that it is difficult to watch. On Sunday,
Breitbart featured a video
of some homo-radicals behaving like evil harpies as they taunted and insulted a homeless man who was reading his Bible at a Chicago Chick-fil-A location. One of the attacker bullies said, "I DO hate God... !" as he waved his arm in the air. If he continues to hold that sentiment, then we'll see how it works out for him in the end.
The major media outlets spread the senseless outrage at Mr. Cathy's remarks far and wide. Homosexuals called for boycotts of Chick-fil-A, as they slandered Mr. Cathy. And, guess what! Their screeching idiocy led to Chick-fil-A's biggest day of sales in the company's history. The Big Day was inspired by former Arkansas Governor Mike Huckabee, who called for all Americans who support freedom of speech and religion to show that support by eating at Chick-fil-A on August 1st — Chick-fil-A Appreciation Day, as he dubbed it. While I am not a fan of Gov. Huckabee's history of lukewarm, RINO "conservatism," I applaud his brilliant idea on this.
The word went out across the land. I also
wrote a column about it
a week before the scheduled "buycott." Lovers of liberty shared the message with their friends and families, and the result was a record-breaking, tsunami turnout for Chick-fil-A restaurants nationwide. We've hardly seen anything like it! The closest things comparable were the massive TEA Party gatherings in Washington and across America in 2009 that the major media also ignored.
In the wake of the huge turnouts at Chick-fil-A last Wednesday, there was basically
radio silence from the mainstream media
. I even kept checking the Drudge Report for news of the awesome turnouts, but Matt Drudge could barely be bothered to give voice to the biggest story of the day in the United States. At the end of the day, he finally put up a token headline, down on the page, under some anti-Chick-fil-A links.
Oh, but the "mainstream media" was more than eager to crow about the homo-radical counter-protest planned for last Friday: an in-your-face, homosexual kiss day at Chick-fil-A locations. Even Matt Drudge "honored" the event last Thursday evening with a screaming headline at the center-top spot on his site:
"NOW THE 'KISS-IN'"
beneath a large photograph of a Chick-fil-A sandwich. The "kiss-in" was a flop, and the only real stories of counter-protest were
stories of vandalism
of
Chick-fil-A restaurants
and other
despicable behavior
by
deranged, anti-Chick-fil-A lunatics
.
Yes, the amazing story of the turnout for Chick-fil-A Appreciation Day 2012 will certainly prove to be one of the most-spiked stories of the year, and I am sure it will make WND's top-ten Operation Spike list. It is the kind of story that members of the commie-loving, leftist media despise, because it reminds them that they are grossly out of line with the hearts and minds of the majority of Americans. The Left's twisted, anti-freedom agenda is in no way "mainstream," and they know it.
Beyond the gigantic turnout at Chick-fil-A locations, the deeper story is the viciousness of those who are working relentlessly to silence the voices of those who oppose their evil agenda. This truth is quite visible in the actions of the militant homosexual movement. It is through the actions of homosexual radicals that our freedoms of speech, expression, and religion are being aggressively eroded. Homosexual activists routinely
abuse the court system
in an attempt to silence critics of their schemes to counterfeit marriage and to gain "legitimacy" for their perverse behavior under the guise of "civil rights." This is the lowest of insults to the
real
civil rights movement.
This deeper story is about our fight to keep our God-given, Constitutionally-protected freedoms to speak openly about our beliefs and to live those beliefs in our businesses and all other areas of life. The goal of the militant homosexual activists, and the communist Left in general, is to rob us of our freedoms to publicly oppose their agenda and their behavior.
Mr. Dan Cathy has every right to speak publicly about his convictions, and he has every right to run his business according to those convictions. The fact that weasels — including elected officials — who hate God and His Word want to kick and scream against Mr. Cathy exercising his God-given freedoms should be a chilling wake-up call to all Americans.
This story of the astonishing turnout for Chick-fil-A Appreciation Day will certainly make WND's 2012 Operation Spike list. I would not be surprised to see that it even makes the top five of the list.
© Gina Miller
---
The views expressed by RenewAmerica columnists are their own and do not necessarily reflect the position of RenewAmerica or its affiliates.
---