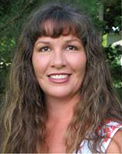 Gina Miller
Are you happy now, John Roberts?

By
Gina Miller
July 3, 2012
There is no "silver lining" to last week's lawless and illegitimate decision by Supreme Court Chief Justice John Roberts and the other four commie liberals to uphold the unconstitutional individual mandate in Obamacare as a tax (something the Court is not supposed to be allowed to do — re-write a law). Any conservative who speculates that Roberts' grossly wrong-headed majority opinion is somehow good for our side is pathetically grasping at imaginary straws.
The fact is that this is perhaps the second-worst Supreme Court decision in American history, next to Roe v. Wade. The two decisions, while concerning very different topics, both lead to terrible consequences. Roe v. Wade has led to the "legalized" murder of millions of pre-born babies. The Obamacare decision will lead to tyranny against the American people on a scale never before seen in our nation's history.
Only idiots do not see that Obamacare is a thing born in the fiery pit of hell. Only idiots believe that now health care is FREE! The rest of us understand that this is not about free health care — it is not about health care at all. It is about controlling the people. It is about stealing much more of our hard-earned money. It is about Washington goons determining who will live and who will die. It is about enslaving us under the all-powerful fist of the federal government.
By now you have likely heard about Jan Crawford's report for CBS News that stated Roberts had initially decided to correctly strike down the unconstitutional individual mandate, but later did a one-eighty and joined the liberal, anti-Constitutionalists on the Court. Although Jan Crawford's report is based on hearsay of two unnamed sources reportedly familiar with the Court's deliberations, it is a very plausible possibility, one that almost explains the unexplainable, horrendous decision of John Roberts.
In part,
Ms. Crawford wrote
,
"... as Roberts began to craft the decision striking down the mandate, the external pressure began to grow. Roberts almost certainly was aware of it.

Some of the conservatives, such as Justice Clarence Thomas, deliberately avoid news articles on the court when issues are pending (and avoid some publications altogether, such as The New York Times). They've explained that they don't want to be influenced by outside opinion or feel pressure from outlets that are perceived as liberal.

But Roberts pays attention to media coverage. As chief justice, he is keenly aware of his leadership role on the court, and he also is sensitive to how the court is perceived by the public.

There were countless news articles in May warning of damage to the court — and to Roberts' reputation — if the court were to strike down the mandate. Leading politicians, including the president himself, had expressed confidence the mandate would be upheld.

Some even suggested that if Roberts struck down the mandate, it would prove he had been deceitful during his confirmation hearings, when he explained a philosophy of judicial restraint.

It was around this time that it also became clear to the conservative justices that Roberts was, as one put it, 'wobbly,' the sources said."
In his quest to make the leftist media "like" him, John Roberts has instead made himself perhaps the second-most-despised man in all of America, next to Barack Obama (or whatever his name is). Roberts single-handedly destroyed what little semblance of authority the United States Constitution still held. He has ensured that the Supreme Court is now nothing more than the communist Obama regime's puppet. I really wonder how in the world he can look at himself in the mirror after he wrote that senseless, convoluted opinion that guaranteed tyranny for the American people.
I find it sickening to think that the Supreme Court Chief Justice is so weak that he could be swayed by the threat of unflattering media reports, if that is what happened. Where are the real men anymore? Where are the men who understand what our Founding Fathers gave up to establish this once-great Republic? Where are the men who are willing to defend it, come hell or high water?
The sickness I felt in my heart last Thursday when this wicked ruling came out still lingers, and I am certain it will only get worse as the realities of this awful, illegal law are put into effect. I have no illusions that "Republicans" will reverse this bad law, even if they re-take the Senate, keep the House and take the presidency. I believe it would take a miracle for the Republicans to have the guts to do the right thing and kill this evil law, regardless of what Mitt Romney keeps "swearing" he will do on his first day in office.
There very few real men any more, and of those few, even fewer seek higher office. Most "conservative" politicians are simpering, shrinking violets who say "the right things" while campaigning, only to lie down like little women when they get in office and face the first bit of pressure from the radical Left in the media and across the aisle.
Last Thursday, when the Court issued its ruling,
Ann Barnhardt
had some serious, strong words about it. From her blog entry titled, "Surprised? Nope. Solution? Junta. Likely? Nope,"
"Am I surprised at this morning's news? No. The only thing that is the least bit surprising is that it was Roberts, who was heretofore considered a 'constructionist,' and not Kennedy, who finally put the last nail in the coffin of the First American Republic. The corpse inside said coffin has been dead for years. Let's call GWB's administration the terminal illness, Obama's usurpation in November of 2008 as the actual moment of death of the First American Republic, the last 3.5 years as one long funeral dirge, and today as the final graveside interment service. The First American Republic done got low, and now is taking the long dirt nap. It's all over except for the rotten, rotten descendents sniping over the estate like buzzards.

Bottom line: since I fully understand and accept that the Republic is dead and the Constitution is no longer in force, and that the Rule of Law is dead, nothing surprises me.

Mark Levin said this morning that the SCOTUS decision was 'lawless.' Well, no kidding, Mark. The Republic is dead, and has been for quite some time now. What do you expect? What is it going to take for people to acknowledge objective reality?"
It may seem harsh to some people to declare that America is dead, but where do we go to regain our God-given freedoms once they are decided away by lawless judicial, legislative and executive branches of our federal government? Who will restore our Constitutional Republic? I keep hearing people say, "In November, the People will make it right." It may well be that conservatives will turn out in huge numbers in November, but will they be able to overcome the voter fraud by the Left and
vote machine hacking
that has been reported by Obama's Energy Department to be as easy as pie? It is an election stolen for Obama that I believe is coming, no matter how badly Obama loses.
Meanwhile, we are still reeling from the blind-side, left hook Chief Justice John Roberts delivered to America's jaw. Did he really make that detestably wrong decision because of media pressure, or was it an even more sinister pressure (because I am certain that he knows better than what he ruled)? Whatever his reason, he has betrayed his country. He is a turncoat of the lowest order. He just shredded the very Constitution that it was his job to uphold. He has joined the dark club of the anti-Constitutionalist liberals in the judiciary.
Was it worth it to you to stab your country in the back, John Roberts? Are you proud to have become just another lowlife killer of our precious Constitution? Are you happy now, John Roberts?
© Gina Miller
---
The views expressed by RenewAmerica columnists are their own and do not necessarily reflect the position of RenewAmerica or its affiliates.
---