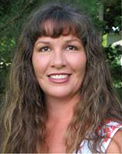 Gina Miller
Rest in peace, Mr. Hilmar von Campe

By
Gina Miller
June 21, 2012
On Tuesday I got an e-mail from Kay Day, who is a Tea Party organizer in the Mobile, Alabama area, informing me that
Mr. Hilmar von Campe
had passed away on Monday night, June 18th, after suffering a massive heart attack on June 10th. Mr. von Campe, an 87-year-old native of Germany, naturalized American citizen and resident of Fairhope, Alabama, was a national American treasure who had a burden to warn this country of the danger we are in of repeating history — of walking the same path to totalitarianism that Germany walked.
As he wrote in the foreword of his excellent, must-read book,
Defeating the Totalitarian Lie: a Former Hitler Youth Warns America
,
"Like in Germany before Hitler a great part of our population doesn't know any more the difference between right and wrong and elect the wrong people into office who apply the Marxist and not the American way in their policies. The two philosophies are incompatible. Every day brings this nation closer to a Nazi-style totalitarian abyss."
Mr. von Campe spoke from first-hand experience.
He was born on April 11, 1925, in Halle, Germany. He was a former member of the Hitler Youth who went on to serve in the German army during World War II. He later came know his Lord and Savior Jesus Christ and became a man on a powerful mission for the rest of his life.
He was a world traveler and businessman, fluent in several languages.
From the
personal history page
on his website,
"Hilmar von Campe was listed in the 1992 '
International Who's Who of Intellectuals
.' He is the author of [five] books, and WW2 veteran in the German Army as well as a former prisoner of war in Yugoslavia who staged a daring escape in 1945, crossing seven borders to freedom. He lived through the years of Nazi power and brain-washing in Germany as a child and then as a soldier. After the war, he learned about the Holocaust and the Nazi atrocities and had to come to grips with the reasons how something like that could happen. He also had to deal with his own moral responsibility for them. The destruction of Germany, the loss of his father in a Soviet concentration camp and of his elder brother who fell in Russia, and the expulsion from their home in Eastern Europe, had a profound impact on his life."
I was personally blessed to have met him briefly on two occasions. The first was when he was speaking a couple of years ago here on the Mississippi Gulf Coast at a Tea Party rally in Biloxi. My husband and I knew he was scheduled to speak, so we brought our copy of his book,
Defeating the Totalitarian Lie
, hoping we could get him to sign it for us. We thoroughly appreciated his speech in which he again warned America of the danger we are in if we do not turn away from moral relativism and turn back to God. We waited near the stage when he was done with his speech, and we did manage to speak with him very briefly, thanking him for his priceless work and getting his autograph on our copy of his book.
The second time I spoke with him was when I was invited to give a speech at a Tax Day Tea Party rally in Mobile just a couple of months ago. After my speech, I spoke with many dear patriots who were in attendance. Mr. von Campe and his wife Dina were among them. I was so honored and humbled that they took the time to tell me they liked my speech. They also gave us a gift of another copy of
Defeating the Totalitarian Lie
, which I will cherish always.
I can only imagine how Mr. von Campe must have felt as he watched America, like Germany before it, move steadily toward a collectivist government and godless society, how he felt watching this nation turn away from a moral foundation based on Judeo-Christian values, and turn instead to debauchery, depravity and piggish entitlement based on moral relativism — which is no morality at all. He must have been increasingly saddened to watch our slow-motion fall, even as he kept warning us until his end.
From his personal history page are
Mr. von Campe's own words
,
"There is no satisfying purpose in the hearts of people around the world, while at the same time there is an accelerated process of substituting God's moral absolutes with changeable relative moral concepts. The indifference to what is wrong by a great part of the American people prevents America from giving moral leadership to the world. America has a heritage of moral and spiritual strength expressed by the pilgrims, settlers and the Founding Fathers, and in addition a national mission of freedom. That makes this nation unique. Turning her back on this heritage, which led to internal divisions, and above all because of the lack of an all-embracing ideological offensive concept America is living far below her national calling and destiny. Without such a purpose, American society will continue to disintegrate, and wide spread moral perversion will automatically lead to totalitarian rule. It is not less guns and more rules which [are] needed to clear out the mess, as the socialists propose, but an idea that fills the moral and spiritual vacuum in young and old people and politicians alike, an idea that enlists them in a task greater than themselves. America needs a God-inspired ideology which gives her the decisive edge over the bankrupt intellectual and moral concepts of the Marxist left and leads her to moral resurrection, to a complete change of society. Only on that road can America fulfill her destiny and be truly a nation under God. Only then can America give moral leadership to the world and make truth the basis of all human relationships."
America has lost a dear and precious voice crying in the wilderness. We can honor his life's work by reading his words and sharing them with others. His books and articles contain wisdom and warnings, right and true, of the terrible consequences of turning from God's truth and embracing the totalitarian lie.
Our prayers go up for his family.
Rest in peace, Mr. Hilmar von Campe.
© Gina Miller
---
The views expressed by RenewAmerica columnists are their own and do not necessarily reflect the position of RenewAmerica or its affiliates.
---