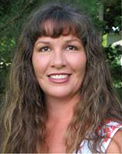 Gina Miller
Obama the gaffe master strikes Poland

By
Gina Miller
May 31, 2012
How can we ever be surprised at anything that comes out of the mouth of Barack Obama (or whatever his name is)? Yet, his latest gaffe almost leaves me speechless. Almost.
It was at a ceremony at the White House on Tuesday where Obama was awarding the Presidential Medal of Freedom to the late Jan Karski, a Polish officer of the resistance during World War II who gave early eyewitness reports of Nazi Germany's genocide of European Jews.
Obama said this
,
"For years, Jan Karski's students at Georgetown University knew he was a great professor; what they didn't realize was he was also a hero. Fluent in four languages, possessed of a photographic memory, Jan served as a courier for the Polish resistance during the darkest days of World War II. Before one trip across enemy lines, resistance fighters told him that Jews were being murdered on a massive scale, and smuggled him into the Warsaw Ghetto and a Polish death camp to see for himself. Jan took that information to President Franklin Roosevelt, giving one of the first accounts of the Holocaust and imploring to the world to take action. It was decades before Jan was ready to tell his story. By then, he said, 'I don't need courage anymore. So I teach compassion.'"
Although I am not used to hearing or reading it, apparently there are people who have incorrectly called some of the Nazi death camps "Polish" because of their physical location in German-occupied Poland, but for a sitting US President to do so is astonishing to me. Does he have a hard time saying "Nazi"? I notice that in the whole passage, not only does he not say "Nazi," but he does not mention Germany at all. He says, "Jews were being murdered," but he does not say by whom. Was he avoiding the use of the words Germany and Nazi in order to not offend the Polish people? If so, his substitute was a terrible choice that landed him in much hotter water than if he had just called the camps by their correct name.
Of course, we all know that almost everything Obama says in public is what he is reading off a teleprompted script, which he most likely did not write. What does this say about the intelligence level of his speech writers? Or, was that wording chosen deliberately? Either answer is not good.
Regardless of who writes what he says, the words belong to Obama; he owns them when they come out of his mouth. And, if this were an isolated gaffe, it might be written off as a bizarre aberration, but ever since Obama was first shoved in our faces, he has let out a steady, unrelenting stream of verbal and behavioral flubs that would have caused a Republican to be driven out of Washington on a rail of ridicule.
Newsbusters has a compilation of
Obama's word and deed blunders
that is more than a year old, but it is still staggering to see dozens and dozens of the most outrageous statements and goofs by Obama. You will likely remember most of them as you see them, but here is a short list of Obama's lowlights: He "confuses" his "Christianity" for his Muslim faith, he says ATMs cause unemployment, he referenced the "bomb that fell on Pearl Harbor," he "saw" dead people at a Memorial Day ceremony, he called Europe a country, he claimed that his election would slow the rise of the oceans, he thinks "Austrian" is a language, he did not want his daughters to be "punished" with a baby, he called them Navy "corpsemen," he said he had visited 57 US states, and that is only a fraction of his gaffes.
This latest Obama blunder has managed to outrage the people of an entire nation and Poles all around the world. Poland's Prime Minister Donald Tusk expressed his outrage on Wednesday as reported by
Bloomberg
,
"We can't accept such words in Poland, even if they are spoken by a leader of an allied country. ... Saying Polish concentration camps is as if there was no German responsibility, no Hitler."
Prime Minister Tusk is right, and I wonder how anyone could call the death camps anything other than Nazi or German. Bloomberg also reported that Poland has been on a campaign to rid the media of the term "Polish concentration camps," and has called on major newspapers like the San Francisco Chronicle, the New York Times and the Wall Street Journal to quit referring to the death camps as Polish. It is truly disgusting that so-called "reputable" news outlets like these would mischaracterize these Nazi death camps and defame Poland this way; it is nearly unimaginable that a US President would also do it.
Yet, in its typical, callous style, the Obama White House
brushed off the outrage
of the Polish leadership, and spokesmouth Jay Carney was trotted out to declare that Obama just "misspoke." He misspoke?! No. That was an example of either stunning ignorance or deliberate misrepresentation, and considering Obama's pathetic history in dealing with Poland, I will guess the latter.
As
Nile Gardiner wrote
in a column posted at the UK Telegraph,
"President Obama has a long track record of insulting the Poles. In 2010 he chose to play golf on the day of the funeral of the Polish President Lech Kaczynski, the Polish First Lady, and 94 senior officials who perished in the Smolensk air disaster. Eight months earlier he humiliated Warsaw by pulling out of the agreement over Third Site missile [defense] installations in Poland and the Czech Republic."
So, once again Obama is treating one of our allies like trash, by wrongly tying Poland's name to the Holocaust. He continues his track record of being a no-class, socialist, scourge on the US Presidency.
As I wrote
back in August of 2010,
"Almost from the moment he was inaugurated, he began showing his contempt for the position and his disdain for our country, whether it was sending the bust of Churchill back to Britain, or snubbing some of our closest allies, or apologizing all over the world for our great nation, he has been nothing but a shameful worm infesting the Oval Office. I say this with anger and sadness at what Obama and his administration have visited upon our country to date — you know the laundry list; I don't have to remind you of it all.

This man is not what most of the poor, wrong-thinking Democrats and Independents imagined they were getting when they stupidly cast their vote for him. He is now revealing himself to be the far left radical we warned you about before the election. He has surrounded himself with like-minded minions, all of whom wish to destroy the foundation of America and rebuild it on the shifting sands of socialism.

... Truly, our country is currently being run by a group of enemies of America; there can be no question about it to anyone with even one eye half-open. And at the head of the treacherous pack is Barack Obama, a man without an ounce of class."
© Gina Miller
---
The views expressed by RenewAmerica columnists are their own and do not necessarily reflect the position of RenewAmerica or its affiliates.
---