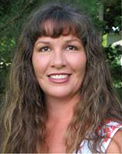 Gina Miller
Soros-backed homosexual radicals persecute Pastor Lively

By
Gina Miller
March 22, 2012
However you prefer to characterize them, whether as leftists, socialists, communists or simply the earthly forces of darkness, those on the Left are on a vicious crusade to silence the free speech of conservatives and squash religious expression, mainly of Christians. This is because the ideas and plans of those on the Left are deadly-bad news, and these people cannot honestly or logically defend their bankrupt ideas. So, they undertake to silence anyone who tells the truth about their evil agenda.
We have recently seen a highly organized campaign to silence the biggest talker on the radio, Rush Limbaugh, by Democrat operatives who have targeted his advertisers with a militant assault of phony outrage. All of us in the radio business, who speak for conservatism — especially
Christian
conservatism — are targets. The Left will not stop until we are all silenced. I certainly hope I will be able to continue to be with you here on the radio, but if not, I will nevertheless continue to write my columns to be published at the websites that carry them on the Internet.
This relentless campaign of Hell has now set its blinded sites on a brave Christian warrior pastor, Scott Lively. Pastor Lively is a fearless speaker of God's Word. He tells the plain truth about homosexuality, and of course, the radical homosexual activists cannot abide the truth about their perverse lifestyle being told.
Now a George Soros-backed, radical leftist group, the Center for Constitutional Rights,
has launched an outrageously absurd lawsuit against Pastor Lively
on behalf of a homosexual activist group in Uganda. The lawsuit is accusing Pastor Lively of "violating the law of nations," "crimes against humanity," inciting murder, torture, and other civil rights violations — all because of his speaking the common-sense truth about homosexuality. It is an
utterly baseless lawsuit filled with lies
.
This stems from Pastor Lively having been invited to meet with and speak to church and pro-family groups, as well as public officials, in Uganda back in 2009. He spoke against homosexuality, and subsequently, the Ugandan Parliament introduced harsh anti-homosexual legislation, which Pastor Lively spoke out against, and which was never passed into law.
Almost two years after Pastor Lively's invited visit and speeches, a prominent homosexual activist was murdered. Naturally, the lying Left and their lying media outlets tried to blame the murder on Pastor Lively having spoken against homosexuality, a preposterous idea on its surface, and, guess what! The homosexual activist who was murdered was killed by his homosexual prostitute live-in lover. The boyfriend confessed to beating the man to death with a hammer, because the man owed him money for his "services," and he is now serving a 30-year prison sentence.
But, hey, the radical homosexual activists have a severe allergic reaction to the truth, so lies are their standard fare. There is no universe of reason in which Pastor Lively is even remotely responsible for this homosexual-on-homosexual murder.
The upside-down reality here is that these people are accusing Pastor Lively of persecution of homosexuals, when the truth is just the opposite: he is the one being persecuted by the militant homosexuals for his Christianity and his willingness to live and speak it.
As Pastor Lively wrote in his excellent essay, "
When Truth Becomes a 'Crime Against Humanity
,'"
"Their thesis is in truth a paranoid delusion. Opposition to homosexuality is not an anxiety disorder. Disapproval of a person or thing does not equate to hatred or violence. And one person's criticism of a political movement is not proximate cause for a third person's wrongful actions toward the members of that group. It is perfectly rational to oppose a form of sexual conduct with serious moral, sociological and public health consequences. It is paranoid to interpret those reasonable views as hate.

This movement, which the Bible warns is given over completely to deceitfulness, will not tell the truth in this or any other situation in which its drive for control conflicts with the good of society. It and its allies devote vast resources to sell the illusion that homosexuality is a benign social phenomenon and that its detractors are malevolent bigots. No one anywhere can be allowed to disagree.

But I know the truth of the matter, and I am bound by my love of Christ and His Word to tell it, even if that makes me a 'Criminal Against Humanity' in international law."
I admire Pastor Lively. You know you are a powerful and effective witness for the truth when you catch hell-born flak from the whole world.
Let us remember to keep Pastor Lively in our prayers. All of us who stand for the truth, and are willing to boldly speak it in this lost and depraved world, are every bit as much a target as he is.
© Gina Miller
---
The views expressed by RenewAmerica columnists are their own and do not necessarily reflect the position of RenewAmerica or its affiliates.
---